Our physiotherapists are experienced in providing a complete range of physiotherapy services.
Fill up the form to know more about our physiotherapy services for Vertigo.
Our physiotherapists are experienced in providing a complete range of physiotherapy services.
Fill up the form to know more about our physiotherapy services for Vertigo.
Physiotherapy service for vertigo patients
Overview
Vertigo is a common condition impacting many people across the world. Although this illness is not a life-threatening illness, it may influence their quality of life. Vertigo attacks leave an individual feeling dizzy, and cause the head to feel a rotation, rocking, and burning sensation; and moving the body and the head makes the symptoms worse. Despite how common vertigo is, a significant number of victims are unaware that physiotherapy treatment is amongst the very best techniques to handle and cure vertigo. There is a very useful technique for the treatment of Vertigo.
The plan and the technique of treatment for vertigo depends a great deal on the cause of the problem. Vertigo may happen for a range of reasons, such as vascular/circulatory handicap, infections in the ear, imbalances in the ear, problems with the cervical spine, issues with the central nervous system, and, most frequently, because of loose crystals at the ear which trigger BPPV (Benign Paroxysmal Positional Vertigo).
Causes of Vertigo
Vertigo may have numerous causes. The most common is a disturbance of the lymph system near the section of the ear, and brain that controls balance and keeps eye attention. Messages are sent by detectors in the inner ear back into the brain that helps you maintain balance and attention. Causes of vestibular system issues include
Infection or disorder

Specific medications

Head injury e.g., Automobile Accidents, falls, affect sports

Ear infections like neuritis, labyrinthitis

Aging and Stroke and/or brain injury
methods of physiotherapy for vertigo patient
Different methods of physiotherapy for vertigo patients
In physical treatment, there are four commonly used methods for handling and treating vertigo. The technique is that the Epley maneuver, which is successful for treating mechanical ear ailments that are mechanical. Even though there is a frequent belief that this move can be carried out on yourself, it is a good idea to see a physical therapist to prevent complications. Other physical treatment techniques for vertigo comprise the Semont maneuver, the Foster move, as well as also the Brandt-Daroff exercise – Ask your physical therapist if those may be suitable for you.
Does physiotherapy for vertigo help?
Every event of vertigo is different. Physical therapy treatments will depend on your therapist's identification of the cause. But the treatment does help vertigo. A physical therapist may perform a test. When it is ascertained that the cause of your vertigo is BPPV, it can normally be entirely solved in a couple of visits to the physiotherapist and going through the application of Epley Manoeuvre; It can be the very best type of therapy with quite success ratio.
How Can a Physical Therapist Help?
Treatment could consist of exercises or neck motions and head to help remove your symptoms. Conditions like benign paroxysmal positional vertigo have quite specific tests and remedies.
In case of nausea and balance programs, your physical therapist will teach you strategies to assist you to deal with your symptoms:
Do actions or chores around the home cause you to become dizzy? Your therapist will explain to you the way you can do these activities in an approach that is different to reduce the dizziness.
Have easy activities become hard and lead to exhaustion and further nausea? Your therapist can allow you to work through those symptoms immediately so it is possible to get going again and return to your own roles in your home and in work faster.
Physical therapy remedies for nausea may be of several forms. The kind of exercise your therapist may include and layouts for you may depend on your problems
Exercises to Increase Balance & Equilibrium
Exercises to improve your balance

Exercises to assist the brain to correct the differences between your internal ears

Exercises to enhance the ability to focus on eyes and eyesight

The therapist may prescribe exercises to increase heart health, endurance, along with stamina – with an objective of enhancing physical health and wellbeing.
Brandt-Daroff Exercise for Vertigo
Start in an upright, seated position.

Move into the lying position on one side with your nose pointed up at about a 45-degree angle.

Remain in this position for about 30 seconds or until vertigo subsides, whichever is longer.

Move back to the seated position.

Repeat on the other side.
Epley Maneuver
This is for vertigo coming from left ear and side
Sit on the edge of the bed.

Turn head 45 degrees to the left but not as far as left shoulder.

Place a pillow under you so when you lie down, it rests between your shoulders and not under your head.

Quickly lie down on your back, with your head on the bed at 45-degree angle. The pillow should be under your shoulders. For any vertigo to stop, wait 30 seconds.

Turn your head halfway up to 90 degrees to the right without raising it and wait 30 seconds.

Turn your head and body on its side to the right, so you are looking at the floor and wait for 30 seconds.

Slowly sit up straight and remain on the bed a few minutes.

If vertigo comes from your right ear, reverse these instructions. Sit on the bed, turn head 45 degrees to the right, and so on.
Perform three times before going to bed each night, until you have been without any dizziness for 24 hours.
Semont Maneuver
This exercise is similar to the Epley maneuver, though not as popular and is used for dizziness starting from left ear and side
Sit on the edge of the bed and turn head 45 degrees to the right.

Quickly lie down on the left side and hold for 30 seconds.

Quickly move to lie down on the opposite end of the bed. Don't change the direction of the head. Keep it at a 45-degree angle and lie for 30 seconds and look at the floor.

Return slowly to sitting and wait a few minutes.

Reverse these moves for the right ear.
Do three times a day until you go 24 hours without vertigo.
Half-Somersault or Foster Maneuver
Some people find this maneuver easier
Kneel and look up at the ceiling for a few seconds.

Touch the floor with head, tucking chin so your head goes toward your knees. For 30 seconds, wait for any vertigo to stop.

Turn head in the direction of the affected ear – implying that if you feel dizzy on the left side, turn to face left elbow and hold 30 seconds.

Quickly raise head so it's level with the back while you are on all fours. Keep head at that 45-degree angle and hold for 30 seconds.

Quickly raise head so it's fully upright, keeping head turned to the shoulder of the side you're working on. Then slowly stand up.
You may have to repeat this a few times for relief. After the first round, rest 15 minutes before trying a second time.
How Can a Physical Therapist Help?
What Type of Physical Therapist Can I Want?
All therapists are ready through expertise and education to take care of individuals. You Might Want to think about:
A physical therapist who's experienced in treating individuals with neurological issues. Some therapists possess a clinic using vestibular rehab attention that is neurological.
A physical therapist who's a naturopathic clinical specialist or who completed a residency or fellowship in neurological physical therapy. This therapist has the expertise, knowledge.
It's possible to discover physical therapists that have these and other certificates by employing locate a PT, the internet tool built from the American Physical Therapy Association that will assist you to seek out physical therapists with clinical experience in your geographical location.
General hints when you're looking for a physical therapist or some other healthcare provider-
Get recommendations from family members and friends or by other healthcare providers.

If you get in touch with a physical therapy clinic for an appointment, inquire about the physical therapists' expertise in assisting people with inner ear harm.

During your initial visit with the therapist, prepare yourself to describe your symptoms in as much detail as you can, and state exactly what makes your symptoms worse.
how can care24 help you?
Based on the type of need, it requires quite a few weeks or even months for you to recover. You are helped by our physiotherapist with exercises which stimulates tissues and the cells that have been injured for aiding recovery.
The physiotherapists help with stretching exercises and offer recovery programs in accordance with the kind of injury, in order to facilitate recovery. She will also guide you in educating you to take care of yourself.
Therefore, if you are looking for an excellent physiotherapist or a good nurse, simply reach out to Care24's world-class physiotherapy for vertigo in your home's comfort.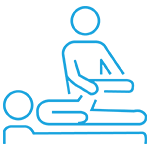 style="text-align:right;color:0f0f59;">
Read more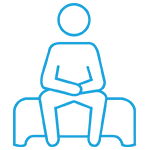 style="text-align:right;color:0f0f59;">
Read more
Unqualified office staff, when you call to clarify something. Many times they don't understand the question. They are not trained well. The customer care staff needs an upgraded system, where notes are fed into the system. So you don't need someone else calling up and giving you the same info. The caretaker is not trained well. If they are looking after an elderly person, they should know that they have to be in the best of health to look after my mother. She ended not making a meal for my mother and my neighbour had to provide it. If the caretaker is not well she should have asked for a replacement asap and not waited. It is shocking, we have paid a huge amount of money for this service and I am absolutely unhappy. Please do not call for caretaker's from Care24. As long as they are getting their money. They care a damn!!! Worst service providers.

Bonabelle Zuzarte


7/10/2019

Most horrible services. Please do not ask for help from these people, they will talk sweet and then at the last moment there will be no shows from the caretaker. I had to go through this not once but twice the caretaker did not turn up. Request you all to not depend on these people as we are leaving our homes and letting them into our lives, the least they can do is inform and provide a replacement, but neither of it happened and they expect me to pay registration fees of RS,1000

Annie Palan


5/17/2019

The physiotherapist came to my home was very helpful and knowledgeable. She properly gave me the detailed information about my injury. Also the first assessment is free of cost.

varshflute


10/17/2019

My father had a hip bone surgery in January. I have been using Care24 services ever since. The attendants that cane were good in the beginning. However their services have become good to bad to worse to worst in the last 15 days. They changed the night attendant without informing me personally just 6 hours before the time. My father had just settled down with the last attendant and now they were sending a replacement tonight. To add to my frustration the guy didn't turn up and did not answer the calls. When I called their call centre - they said they can't help me at this hour. Well- I can't help but call them CARELESS CARE24.

Jasbir Basu


4/06/2019

We contacted care 24 for my Dad's physiotherapy. Our physiotherapist Dr Dharita is very knowledgeable and extremely patient. My Dad is showing a lot for improvement in terms of his movement.

D W


3/21/2019
I am still taking services from Care 24 since last two years. The caregivers are well trained and takes good care of my mother in law.
Sheila khanchandani
Sumesh Brother is Punctual, Efficient and knowledgeable and understands patients requirements completely.
Jayshree Prabhu
I have been using care 24 services and have been very happy with their services. Priyanka Rajbhar is our caretaker she is very disciplined kind and dedicated towards her work.
Saurabh Bhatt
The Nurse and the Attendant provided by Care24 are good in service, polite and punctual. We are happy with their service. The patient ( our family member) is been given proper care, feed and cleaned regularly.
Deepa Balvalli
Dr. Ralga had Attended to my father. He is suffering from PSP. We were specifically impressed by her techniques n method to handle the issue. We are planning on repeating her visits every month for positive results.
Uma Ram
Frequently Asked questions