Physiotherapy For Tendonitis
Our physiotherapists are experienced in providing a complete range of physiotherapy services.
Fill up the form to know more about our physiotherapy services for Tendonitis.
Physiotherapy For Tendonitis
Our physiotherapists are experienced in providing a complete range of physiotherapy services.
Fill up the form to know more about our physiotherapy services for Tendonitis.
Physiotherapy services For tendonitis
Overview
What is Tendonitis?
A tendon is a flexible inelastic cord of strong fibrous collagen tissue attaching a muscle to a bone. Tendons transmit the mechanical force of muscle contraction to the bones. Tendonitis is the inflammation or irritation of a tendon and this condition results in tenderness around the impacted joints and pain. Tendonitis mostly impacts the joints where mobility is higher or there or also on weight-bearing joints.
While tendonitis can impact any of your joints, It is most frequent on the shoulders, elbows, wrists, elbows and heels
Some common names for hamstring tendonitis issues are as follows
Tennis elbow

Golfer's elbow

Pitcher's shoulder

Swimmer's shoulder

Jumper's knee
Most instances of hamstring tendonitis may be treated with drugs, physiotherapy for tendonitis and a good rest for the pain to subside. If tendinitis contributes to the rupture of a tendon and is intense, the patient may require surgery.
Symptoms of Tendonitis
Tendons exist throughout the human entire body and link your muscles such as on shoulders, elbows and your knees.
The symptoms of hamstring tendonitis are
Pain at the tendon of the area impacted – esp. around the knee, shoulder or elbow that gets worse when one proceeds

Difficulty transferring movement to the fascia

Since a grating or crackling feeling with every tendon movement

Swelling, occasionally with warmth or discolouration

A bulge across the tendon
Causes for tendonitis
Tendons are bands of fibre that link the muscles to the bone. Overuse of the tendon can lead to inflammation or irritation, which leads to mobility in the joint and pain. When utilizing the tendon, you could notice a sound.
Prevalent forms of tendonitis
Lateral/medial epicondylitis also called tennis elbow and golfer's elbow also affects the elbow joint

Patellar tendonitis affects the tendon that connects the kneecap to the shinbone

Achilles tendonitis is localized in the back and sides of the heel and the lower portion of this calf

Rotator cuff tendonitis affects the shoulder joint

De Quervain's tendonitis, a wrist and thumb tendonitis which frequently appears in young mothers carrying their infant, or in people who work in a workplace
Treatment for Tendonitis
The faster one gets tendonitis treated, the quicker is the recovery and regain of flexibility and strength. The physician might advise ice pack application to the impacted area three or four times every day, for 20 – minute duration. Additionally, one needs to ice the region immediately after any activity that aggravates pain (e.g. -tennis or jogging). To alleviate swelling and pain, the physician may recommend aspirin or a different non-prescription anti-inflammatory medicine, for a few weeks. One may have to rest the region for a couple of days to give recovery time to the body. For instance, individuals with golfer's elbow should rest their elbow for a month. An antibiotic is suggested if an infection is a reason for the tendonitis.
Based upon the location and seriousness of tendonitis, one might require temporary splinting, bracing or a sling (such as tendonitis at the upper extremity). But it is necessary to regularly gently move the joint to prevent landing with a rigid or suspended joint. This is esp. essential for tendonitis involving the shoulder.
For serious cases of tendonitis, the physician may need to inject a corticosteroid medication or local anaesthetic. She or he may consult with a therapist to get more technical remedies that impact area specific, such as heating treatments using water treatment or ultrasound, friction massage to enhance mobility. The physical therapist will steer you through a rehab program which will allow regaining motion, strength, and function. The duration of time for rehab depends on the seriousness and the kind of tendonitis. For instance, epicondylitis and Achilles tendonitis may need months to resolve.
Surgery is rarely required to treat tendonitis. It is reserved for cases where limb injury does not improve despite therapy and which doesn't respond to other kinds of therapy.
Physiotherapy for Tendonitis
Physiotherapy can help handle tendonitis and other issues that are related to these symptoms. Physiotherapy intends to boost wellbeing and physiotherapy rehabilitation targets for tendonitis have been the following
To ease symptoms

Maintain or enhance muscle strength

Make one fit

Promote injury prevention

Safely return you to your original activities or sports
The type of treatment one will get, depends on the kind of symptoms along with issues that are relevant to tendonitis that you have got; whether you have had surgery; along with your rehab objectives.
Physiotherapy Treatment for Tendonitis
Your physiotherapist can use a combination of some of the following
Immobilization if needed (e.g. splinting, bandaging, taping)

Cold treatment or cryotherapy (e.g. ice pack, ice massage)

Electrical stimulation / Iontophoresis

Ultrasound / Phonophoresis

Massage, Ergonomic coaching, Patient education

Joint mobilization methods

Physiotherapy exercises

Suggest brace if necessary

Recommend walking assistance when desired

Suggest work or sport-specific rehabilitation application

Gait/Walking/Assistive apparatus training (such as lower limb trauma )
How Does Physiotherapist help?
Physiotherapy helps manage the symptoms of tendonitis and identify the affected area along with aggravating factors which cause inflammation. They help alleviate symptoms and our physiotherapist will work with you to identify the origin of the irritation or inflammation. Different parts of the body get different exercises and treatments for example: If biceps are affected you must get physiotherapy for biceps tendonitis instead of physiotherapy for Achilles tendon rupture
Treatment could consist of options like mobilization massage, stretching, and treatment to decrease pain. Our physiotherapists use deep friction massage particularly, also referred to as transverse friction massage. This is an efficient procedure to assist in fast healing from tendonitis and can be used on professional athletes. Once symptoms begin subsiding, we can add strengthening exercises into the rehab programme and create a tailor-made dwelling programme of extending and strengthening, to minimize the danger of recurrence.
Patients may accelerate their healing and lower the pain by implementing ice two times each day, stretching and stirring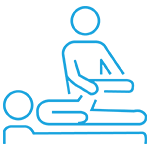 style="text-align:right;color:0f0f59;">
Read more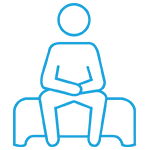 style="text-align:right;color:0f0f59;">
Read more
Worst!!! I am paying for professional services and the attendant is not professional. The level of disappointment is i have to terminate services on Day 1 itself. And still I am being told to pay for 1 day. Please assess the attendant before going for services from care24

Praful Jadhav


5/07/2019

Horrible service! can't rely on them.They ditch on last moment.Attendents are not punctual,reliable,well behaved and even honest.Service provider doesn't turn up and still they start billing customers .Better to stay away.

Sonal Agrawal


11/04/2019

The worst experience I've had of my life. I normally never really write reviews, but I had to write this because this agency is the worst company I've dealt with till now. Their customer service is terrible, most of their attendants are not competent for taking care of elderly patients. Please do not use their service.

Radhika Kulkarni


6/27/2019

I got attendent for my ailing mother thru care 24. The best service i got...if i need infuture i will definitely go for care24 only...they are the best

felix thomas


3/21/2020

We contacted care 24 for my Dad's physiotherapy. Our physiotherapist Dr Dharita is very knowledgeable and extremely patient. My Dad is showing a lot for improvement in terms of his movement.

D W


3/21/2019
I am still taking services from Care 24 since last two years. The caregivers are well trained and takes good care of my mother in law.
Sheila khanchandani
Sumesh Brother is Punctual, Efficient and knowledgeable and understands patients requirements completely.
Jayshree Prabhu
I have been using care 24 services and have been very happy with their services. Priyanka Rajbhar is our caretaker she is very disciplined kind and dedicated towards her work.
Saurabh Bhatt
The Nurse and the Attendant provided by Care24 are good in service, polite and punctual. We are happy with their service. The patient ( our family member) is been given proper care, feed and cleaned regularly.
Deepa Balvalli
Dr. Ralga had Attended to my father. He is suffering from PSP. We were specifically impressed by her techniques n method to handle the issue. We are planning on repeating her visits every month for positive results.
Uma Ram
Frequently Asked questions