Our physiotherapists are experienced in providing a complete range of physiotherapy services.
Fill up the form to know more about our physiotherapy services for Hamstring.
Our physiotherapists are experienced in providing a complete range of physiotherapy services.
Fill up the form to know more about our physiotherapy services for Hamstring.
Physiotherapy for hamstring strain
hamstring strain & Causes
An extremely common type of injury faced by athletes or players is a hamstring strain. This condition refers to the tearing or straining of the large muscles (tendons) at the back of the thigh. These tendons are responsible for the motion and flexibility of a person and hence a strain in them can be very painful in its severest form, restricting movement.
Although painful, hamstring injuries are generally not dangerous. However, the rate of re-injury is very high in this case, majorly due to inappropriate rehabilitation. Most doctors would suggest physiotherapy for hamstring strain at the time of recovery. These programs, if done properly and in a disciplined manner, can reduce the risk of being injured again.
The term hamstring refers to strong bands of tissue, connecting the thigh bone to the muscle, as well as, a group of 3 muscles that run from the hip to just below the knee along the back of the thigh. These are relatively more utilized during physical activities like jumping, climbing or running, thereby increasing the chance of injury while participating in an active sport.
The hamstring is said to be injured when any of these muscles or tendons are strained beyond their limit or get torn due to a sudden movement. The severity of hamstring injuries is classified in 3 grades, viz.
Grade 1: This is of minimum severity and can be caused by a mild muscle pull or overstretching. The injury may not be visible, however, there will be pain and difficulty in moving.
Grade 2: This type of hamstring strain is of slightly higher intensity than Grade 1 and is caused due to a partial tear in the hamstring muscles. The patient will have difficulty in movement, some swelling in the injured part and some amount of bruising as well.
Grade 3: This is the severest form of a hamstring injury and is caused by a complete tear in the hamstring muscle. This is extremely painful and may restrict movement completely for the injured. Other symptoms include swelling and bruising of the thigh.
In any of the above type of injuries, it is a must to visit a trained specialist for treatment and on their recommendation, it is a good practice to go in for hamstring physiotherapy.
Physical therapy evaluation and Treatment
The treatment for a hamstring strain involves actions that can easily be done at home and unless it is a severe grade 3 tier, there is no need for surgery. Your doctor will advise you to go for surgery, only if he or she thinks it is required. Otherwise, you will be expected to do the following actions, known by the acronym RICE.
Rest – This refers to giving complete rest to your leg and avoid any weight or strain on it. In case of severe pain, you may be advised to use crutches by your doctor to rest your leg.
Ice – A cold compress with ice is very helpful in reducing swelling as well as the pain. A thumb rule adopted by most doctors and physiotherapists is to give a cold compress to the patient for 20-30 minutes, every 3 – 4 hours for at least 2 to 3 days.
Compress – By this it is meant that your leg should be compressed in an elastic bandage tokeep the swelling in check.
Elevate – While resting, it is advised to place a pillow or other support to keep the leg elevated.
Apart from this, the doctor may prescribe some anti-inflammatory painkillers to keep the pain in check in the initial few days.
Unlike most other problems, exhaustive physical therapy produces much better results and faster recovery for patients. Hence, with any other treatment, the doctor would most certainly prescribe physiotherapy for hamstring strain. When you visit a physiotherapist for the first time, they will make the following evaluations to assess your condition and set your objectives.
Medical History Assessment – this is important to understand whether or not to structure a program for you and if yes, how should it be done
Palpation – your physiotherapist will examine your injury by touch to assess the exact situation of your hamstring and thigh muscles
Evaluate ROM and Flexibility – these are very important to keep you moving and hence need to be assessed before starting the hamstring physiotherapy.
Strength, Mobility and Balance Evaluation – these are the essential functions supported by the hamstring muscle. Hence, the physiotherapist needs to evaluate their situation before going for any treatment.
After completing your assessment, your physiotherapist will work with you to create a treatment plan that will cater to your specific requirements. Most common objectives for physical therapy include improving ROM and flexibility, keep the pain and swelling in check and restore the normal and optimum functions as soon as possible. For this, the physiotherapist may use any of the following methodologies
Massages

Ultrasound

Kinesiology Taping

Electrical Simulation

Gait Training

Heat / Ice
Exercises For Hamstring
As we saw earlier, one of the most important aspects of recovering from a hamstring strain is getting back the regular agility and flexibility for activities like jumping, running and climbing stairs. Thus any program of physiotherapy for hamstring strain, exercise is a critical component.
The physiotherapist may start with mild stretching and home exercises in the initial days and may move on to more difficult exercises for improving the functions. These may include
Hamstring Stretches

Strengthening Exercises for the lower extremity

Strengthening Exercises for the hip and core

Agility drills including exercises like hopping, jumping and other active sports

Exercises for improving balance
HOW CAN CARE24 HELP?
Our expert team of physiotherapists is specifically trained to meet the individual needs of every patient. They work with your doctor and other medical staff to keep a watch on your progress and make track changes wherever required. The lesser number of physiotherapists to patient ratio enables exclusive and dedicated attention to your needs and monitoring of your progress.
We take great pride in the excellent results of our team, especially in the field of physiotherapy for hamstring strain. Our satisfied customers are a testimony to the hard work, dedication and passion with which our team works to make your life comfortable.
You can personally visit us for a consultation or make an appointment via the website or toll-free number. Our team will be happy to answer your queries and help put you on a quicker path to recovery. Together, we can work to get you back on your feet!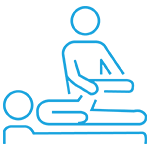 style="text-align:right;color:0f0f59;">
Read more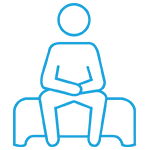 style="text-align:right;color:0f0f59;">
Read more
The management team & the customer care team is quite responsive.... However the main component, ie the caregiver is not trustworthy & definitely not upto the mark

Ritwik Basu


11/03/2019

The worst experience I've had of my life. I normally never really write reviews, but I had to write this because this agency is the worst company I've dealt with till now. Their customer service is terrible, most of their attendants are not competent for taking care of elderly patients. Please do not use their service.

Radhika Kulkarni


6/27/2019

Horrible service! can't rely on them.They ditch on last moment.Attendents are not punctual,reliable,well behaved and even honest.Service provider doesn't turn up and still they start billing customers .Better to stay away.

Sonal Agrawal


11/04/2019

We contacted care 24 for my Dad's physiotherapy. Our physiotherapist Dr Dharita is very knowledgeable and extremely patient. My Dad is showing a lot for improvement in terms of his movement.

D W


3/21/2019

The physiotherapist came to my home was very helpful and knowledgeable. She properly gave me the detailed information about my injury. Also the first assessment is free of cost.

varshflute


10/17/2019
I am still taking services from Care 24 since last two years. The caregivers are well trained and takes good care of my mother in law.
Sheila khanchandani
Sumesh Brother is Punctual, Efficient and knowledgeable and understands patients requirements completely.
Jayshree Prabhu
I have been using care 24 services and have been very happy with their services. Priyanka Rajbhar is our caretaker she is very disciplined kind and dedicated towards her work.
Saurabh Bhatt
The Nurse and the Attendant provided by Care24 are good in service, polite and punctual. We are happy with their service. The patient ( our family member) is been given proper care, feed and cleaned regularly.
Deepa Balvalli
Dr. Ralga had Attended to my father. He is suffering from PSP. We were specifically impressed by her techniques n method to handle the issue. We are planning on repeating her visits every month for positive results.
Uma Ram
Frequently Asked questions