Our physiotherapists are experienced in providing a complete range of physiotherapy services.
Fill up the form to know more about our physiotherapy services for Cardiac Patients.
Our physiotherapists are experienced in providing a complete range of physiotherapy services.
Fill up the form to know more about our physiotherapy services for Cardiac Patients.
Physiotherapy For Cardiac Patients
Overview
Cardiac Physiotherapy
Undergoing cardiac surgery can be a stressful and anxious experience for everyone. But recovering from one is an equal effort intensive goal. This is where the field of Cardiac Physiotherapy enters the picture and changes the game to a great extent. This is a part of the overall Cardiac Rehabilitation Programs being conducted by almost all hospitals.
The Cardiac Rehabilitation Program is a multidisciplinary effort involving many health care professionals like Cardiologists, Nurses, Dietitians, Cardiac Physiotherapists, Pharmacists, psychologists, etc. Each member is trained in their field and contribute to the overall improvement of the patient.
Cardiac Rehabilitation programs are broken down into 4 stages
Phase 1: Immediately Post Operation
This is the first and the most intensive phase of the CR program with an emphasis on physiotherapy for cardiac patients, starting from the ICU. The physiotherapist works closely with your doctor and other staff to prepare a plan for you that includes:
Assessment of your health condition

Identifying a goal for you to achieve

Work with you on safe exercises to improve your mobility

Help you move with any precautions as prescribed by your doctor

Identify any risk factors that may lead to any further cardiac issues
Phase 2: Follow Up Routine
This is the next phase that starts when you get discharged from the hospital and return home. You will still be monitored by the team and expected to make frequent follow-up visits to the hospital. This also marks the second phase of your physiotherapy, since you can move a little more now.
An additional part of this phase is the inclusion of exercise to be done by oneself and training on how to monitor your health during exercises.
Phase 3: Transition
This is the phase where your visit to the hospital is minimized and you are encouraged to create an exercise routine, monitor your results and effects of exercise on your heart rate. By this phase, most of the other CR team members' involvement may reduce significantly, but your cardiac physiotherapist will be actively involved with you, monitoring your progress. Physiotherapy for heart patients includes developing plans to improve their motor skills, stamina, and flexibility. This is what your physiotherapist helps you achieve.
Phase 4: Independent Monitoring
The last phase involves taking advantage of all the knowledge you have acquired in the previous 3 phases. Here you are expected to independently lead your daily life and take care of your health by following the guidelines of the previous phases. You can always contact your Cardiac Rehabilitation team for any help, however, this phase is focused towards helping you lead a normal life on your own.
Types of heart diseases
Whenever we hear of the word "Heart Disease", the only two words we think of are Heart Attack or Heart Failure. But, there is much more to heart diseases than these two. Multiple types of heart diseases can occur to a person. To understand the different types of treatments being prescribed by doctors or even to understand why is there a different type of physiotherapy for heart patients, we need to understand the different types of heart diseases. Some of the common types of heart ailments are:
1. Congenital Heart Ailments – These are what are commonly termed as "birth defects", i.e. they are present right from the time a child is born. Some common types of congenital heart defects are septal defects and obstruction defects.
2. Arrhythmia – Although the name is not so common, this is the type of problem occurring most commonly. In the simplest terms, when the heart does not beat in a normal rhythm and instead beats either faster or slower, it is called arrhythmia.
3. Coronary Artery Diseases – The coronary arteries are vital parts of our body functioning as they provide oxygen and other nutrients to the heart. When these arteries become affected in any way (either diseased, damaged or blocked), the result can be quite disastrous.
Treatment for cardiac
As the medical field keeps discovering more and more types of diseases that can inflict the human heart, at the same rate treatments are being tried and perfected for each of these diseases. Some of the common treatments being given to cardiac patients are:
Medications

Angiography

Angioplasty

Coronary Artery Bypass Graft Surgery

Carotid Endarterectomy

Pacemaker installation
Physiotherapy for cardiac
When it is the question of heart diseases, everyone prefers medical treatment and the frequently asked question is whether physiotherapy for cardiac patients is effective? To get an answer to this, what needs to be understood is that physiotherapy is not a replacement of medical treatment.
Instead, it is a supplement to the medicines, to help the affected patient regain their strength, stamina, and flexibility. Medical procedure can only try to fix the problem, whereas cardiac physiotherapy aims to help you maintain the new found health. Below listed are some of the most common benefits observed for the physiotherapy programs:
Strength building in the body and muscles after a surgery

Developing healthier habits including lifestyle changes, so that the effects of the surgery are long lasting

Stress Management leading to a happier and healthier life

Work with you to reduce the onset of depression post the surgery

Improving health rate and reducing the risk of further problems
Cardiac Physiotherapy Exercises
So what types of exercises form part of the physiotherapy for cardiac patients? There are a variety of exercises the physiotherapists prescribe and practice. These depend on several factors including the status of the patient, their age, their stamina, their flexibility and the presence of other chronic ailments. Some of the standard exercises forming a part of cardiac physiotherapy are:
Deep Breathing Exercises with carried number of breaths for different patients or patients at different stages of recovery

Incentive Spirometry

Providing coughing support to the patients including physical support, support of a pillow and sternal support like Heart Hugger

Guidance of sternal precautions for patients having undergone open heart surgeries
HOW CAN CARE24 HELP?
We at Care24 completely understand the anxiety and stress associated with cardiac surgery. We all want the best for our loved ones and want them to recover quickly from any ailments. It is with this thought, we train our specially selected physiotherapists.
Our experienced team understands the importance of physiotherapy for heart patients extremely well and hence are there for them, every step of the way. While surgery is the biggest stage, recovering after a surgery and getting back to normal life is even more difficult. You need to keep morale high and for someone recovering from such a major surgery, it is no mean feat.
Our team is trained to handle such situations, giving you the comfort that your loved ones are in safe hands. We will ensure that they are motivated and keep moving towards their goal of leading a healthy and happy life. Our dedicated team of cardiac physiotherapists take great pride in ensuring their patients can lead independent and fulfilling lives.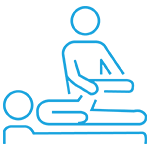 style="text-align:right;color:0f0f59;">
Read more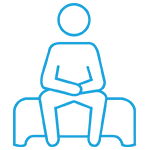 style="text-align:right;color:0f0f59;">
Read more
Worst!!! I am paying for professional services and the attendant is not professional. The level of disappointment is i have to terminate services on Day 1 itself. And still I am being told to pay for 1 day. Please assess the attendant before going for services from care24

Praful Jadhav


5/07/2019

Horrible, unprofessional service! Advance paid.The caregiver did not show up. When complained to customer care, they said they will find a replacement and call back. No call back, no replacement. They shut for the day and the customer is felt in a lurch. Extremely disappointing. Will never avail this service again and will spread the word too.

Shraddha Shah


11/02/2019

The physiotherapist came to my home was very helpful and knowledgeable. She properly gave me the detailed information about my injury. Also the first assessment is free of cost.

varshflute


10/17/2019

Horrible service! can't rely on them.They ditch on last moment.Attendents are not punctual,reliable,well behaved and even honest.Service provider doesn't turn up and still they start billing customers .Better to stay away.

Sonal Agrawal


11/04/2019

The worst experience I've had of my life. I normally never really write reviews, but I had to write this because this agency is the worst company I've dealt with till now. Their customer service is terrible, most of their attendants are not competent for taking care of elderly patients. Please do not use their service.

Radhika Kulkarni


6/27/2019
I am still taking services from Care 24 since last two years. The caregivers are well trained and takes good care of my mother in law.
Sheila khanchandani
Sumesh Brother is Punctual, Efficient and knowledgeable and understands patients requirements completely.
Jayshree Prabhu
I have been using care 24 services and have been very happy with their services. Priyanka Rajbhar is our caretaker she is very disciplined kind and dedicated towards her work.
Saurabh Bhatt
The Nurse and the Attendant provided by Care24 are good in service, polite and punctual. We are happy with their service. The patient ( our family member) is been given proper care, feed and cleaned regularly.
Deepa Balvalli
Dr. Ralga had Attended to my father. He is suffering from PSP. We were specifically impressed by her techniques n method to handle the issue. We are planning on repeating her visits every month for positive results.
Uma Ram
Frequently Asked questions