Physiotherapy In Lower Parel
Our physiotherapists are experienced in providing a complete range of physiotherapy services.
Fill up the form to know more about our physiotherapy services in Lower Parel.
Physiotherapy in Lower Parel
Our physiotherapists are experienced in providing a complete range of physiotherapy services.
Fill up the form to know more about our physiotherapy services in Lower Parel.
Highly rated by thousands of patients all over India.
pHYSIOTHERAPY services in Lower parel
What is Physiotherapy?
Physiotherapy is a treatment to repair, preserve, and make the most of a patient's mobility, function, and welfare. Physiotherapy aids via physical rehab, damage avoidance, together with health and fitness. Physiotherapists get you occupied with your own recovery.


The function of a physiotherapist is very diverse that have no two days being the same. He/she might have to evaluate the general health of an individual so that they can diagnose troubles and apply a treatment strategy, or maybe they can also be re-training patients to walk, or aiding other people to do something about crutches, walking frames, or simply wheelchairs. He/she will likewise also be accountable for training their patients and their families, (and the network at large) to prevent accidents and to help those people lead wholesome lifestyles. On occasion, the physiotherapist might be expected to program and put in place community wellness and fitness sessions. And finally, physiotherapists may also issue sick leave certificates if regarded necessary to do so.

For the duration of their employment a physiotherapist will take care of all types of people such as little ones with cerebral palsy, early infants, pregnant women, people experiencing rehabilitation, athletes, the elderly (to attempt to help them get fitter), as well as those requiring help following cardiovascular disease, strokes, or major surgery.

Treatment for Physiotherapy
1. Cardiorespiratory: giving encouragement, reduction and rehabilitation for individuals afflicted with ailments as well as injuries that have an impact on the heart and lungs, such as asthma.

2. Cancer, palliative care as well as lymphedema: addressing, managing or even preventing tiredness, discomfort, muscle and joint inflexibility, and deconditioning.

3. Incontinence: handling and discouraging incontinence and pelvic floor dysfunction.

4. Women's health problems: dealing with health conditions surrounding conception, birth, post-partum attention, nursing, menopause, bedwetting, prolapsed, loss of bladder or bowel control.

5. Musculoskeletal: stopping as well as dealing with customers with musculoskeletal conditions for example neck as well as back pain.

6. Neurological: promoting motion as well as the quality of existence in individuals who have had severe brain or spinal cord destruction from conflict, or who have problems with neurological ailments such as hypertension, Parkinson's ailment and various sclerosis.

7. Orthopedic: helping patients reduce or manage acute or chronic orthopedic circumstances for example arthritis and amputations.

8. Ache: controlling or avoiding pain and its effect on function in patients.

Exercises for Physiotherapy
Without a few basic workouts, we comprehend that specific muscles may become vulnerable. When these supporting muscular areas are lousy, your injured tissue are inadequately supported and predispose you to lurk symptoms or further injury. You can also over-activate neighbouring muscle tissues that may lead to further damage.

It is also vital that you understand that even though you are "in good condition," you may have crucial but vulnerable localised or steadiness muscular areas. If you have an accident, you must carry out specific activities that exclusively build up the muscles around your injury as well as the neighbouring joint parts. Your physiotherapist will assess the muscle function and propose the right activities unique for your requirements.

The exercises recommended will usually be convenient, and will not really need special weights equipment, and can be practised properly at home.

Benefits of Physiotherapy
Many physiotherapists consult in private practice and we cure a variety of illnesses. Orthopaedic cases (this consists of sports activities wounds, fractures, spinal discomfort and headaches to name a few) are the best-known forms of individuals we treat in a clinical environment. Physiotherapy therapy may involve therapeutic training to enhance strength, range of movement and endurance and to correct posturally as well as muscle imbalance, joint mobilisation, manipulation and soft tissue massage, in addition to extending and trigger point therapy to diminish stiffness as well as to reduce pain.

Individuals with neurological disorders for instance stroke, multiple sclerosis, Parkinson's disease, cerebral palsy as well as spinal cord injury can benefit drastically with physiotherapy treatment. Interventions target muscle re-education and control, rehabilitation of fine and gross motor skills, strengthening daily function, restoring strength as well as flexibility, learning how to perform safe transfers, restoring and strengthening gait and training in the use of mobility aids.

For youngsters plagued by cerebral palsy, physiotherapy is crucial in assisting to minimize spasticity as well as deformity, improving postural control, instructing children the best way to use assistive systems and carrying out all that is necessary to maximise the child's working independence. We will also instruct the family to enable them to assist carryover whatever the child has learned during therapy periods.

Cardiopulmonary circumstances respond well to physiotherapy involvement. Individuals who may have problems accomplishing their activities of daily living, or who have shortness of breath as well as decreased stamina, can attain the substantially developed quality of existence by way of supervised training and strength training. Interference furthermore consists of manual therapy as well as training to help distinct secretions in the chest, counselling about threat factors, patient coaching to avert future recurrence and habits modification. For those individuals who have had cardiopulmonary surgery, physiotherapy is started in advance to reduce the patient from losing strength and performance.

Just after an injury, it is crucial that you adhere to RICE (rest, ice, compress, elevate) routine for the affected muscle/joint. This will become the most effective course of action for the moment.

If the aching does not diminish after two or three days, it might be time to visit our physiotherapist. With increased treatment options than we have included in this blog, our physiotherapists are supplied to examine the damage and develop a treatment plan for every individual, of each and every lifestyle.

With years of know-how in managing aches, arrive at the initial scheduled appointment with confidence that the foundation of your discomfort will be recognized, and dealt with accordingly.

How can care24 help?
In case you are searching for a physiotherapist at home in Lower-Parel, Care24 really should be your first preference. Care24 has set a very high standard for personalized at-home medical care. Care24 offers home physiotherapy in Lower-Parel, and our physiotherapists are in many cases regarded as some of the best physiotherapists in Lower-Parel. Our physiotherapists are well-trained, qualified and fully understand the patient's needs.

The home is the most effective place for physical therapy, wherein comfortable surroundings directly maximize your likelihood of rehab. There is no need to pay a visit to a physiotherapy clinic in Lower-Parel when Care24 provides high-quality home physical therapy services. You can get yourself treated by some of the top physiotherapists in Lower-Parel from the convenience of your home.

Our professional physiotherapists can provide you with the best treatment in the convenience of your home to recover faster. And regardless of whether you are looking for a sports physiotherapist in Lower-Parel or a neuro physiotherapist, Care24's at-home physiotherapy services are simply just a call away. Contact us and our specialists will get in touch with you soon enough. Home physiotherapy in Lower-Parel was never so simple. Care24 offers the best home physiotherapy services in Lower-Parel.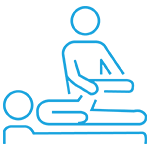 style="text-align:right;color:0f0f59;">
Read more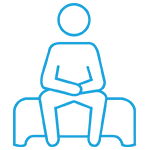 style="text-align:right;color:0f0f59;">
Read more
Horrible service! can't rely on them.They ditch on last moment.Attendents are not punctual,reliable,well behaved and even honest.Service provider doesn't turn up and still they start billing customers .Better to stay away.

Sonal Agrawal


11/04/2019

Unqualified office staff, when you call to clarify something. Many times they don't understand the question. They are not trained well. The customer care staff needs an upgraded system, where notes are fed into the system. So you don't need someone else calling up and giving you the same info. The caretaker is not trained well. If they are looking after an elderly person, they should know that they have to be in the best of health to look after my mother. She ended not making a meal for my mother and my neighbour had to provide it. If the caretaker is not well she should have asked for a replacement asap and not waited. It is shocking, we have paid a huge amount of money for this service and I am absolutely unhappy. Please do not call for caretaker's from Care24. As long as they are getting their money. They care a damn!!! Worst service providers.

Bonabelle Zuzarte


7/10/2019

Nurses and attendants provided by Caree24 are very good. In behavior and trust worthy. Thanks for their support

Anil Kathuria


6/28/2019

The management team & the customer care team is quite responsive.... However the main component, ie the caregiver is not trustworthy & definitely not upto the mark

Ritwik Basu


11/03/2019

Most horrible services. Please do not ask for help from these people, they will talk sweet and then at the last moment there will be no shows from the caretaker. I had to go through this not once but twice the caretaker did not turn up. Request you all to not depend on these people as we are leaving our homes and letting them into our lives, the least they can do is inform and provide a replacement, but neither of it happened and they expect me to pay registration fees of RS,1000

Annie Palan


5/17/2019
I am still taking services from Care 24 since last two years. The caregivers are well trained and takes good care of my mother in law.
Sheila khanchandani
Sumesh Brother is Punctual, Efficient and knowledgeable and understands patients requirements completely.
Jayshree Prabhu
I have been using care 24 services and have been very happy with their services. Priyanka Rajbhar is our caretaker she is very disciplined kind and dedicated towards her work.
Saurabh Bhatt
The Nurse and the Attendant provided by Care24 are good in service, polite and punctual. We are happy with their service. The patient ( our family member) is been given proper care, feed and cleaned regularly.
Deepa Balvalli
Dr. Ralga had Attended to my father. He is suffering from PSP. We were specifically impressed by her techniques n method to handle the issue. We are planning on repeating her visits every month for positive results.
Uma Ram
The management team & the customer care team is quite responsive.... However the main component, ie the caregiver is not trustworthy & definitely not upto the mark

Ritwik Basu


11/03/2019

My father had a hip bone surgery in January. I have been using Care24 services ever since. The attendants that cane were good in the beginning. However their services have become good to bad to worse to worst in the last 15 days. They changed the night attendant without informing me personally just 6 hours before the time. My father had just settled down with the last attendant and now they were sending a replacement tonight. To add to my frustration the guy didn't turn up and did not answer the calls. When I called their call centre - they said they can't help me at this hour. Well- I can't help but call them CARELESS CARE24.

Jasbir Basu


4/06/2019

We contacted care 24 for my Dad's physiotherapy. Our physiotherapist Dr Dharita is very knowledgeable and extremely patient. My Dad is showing a lot for improvement in terms of his movement.

D W


3/21/2019

Worst!!! I am paying for professional services and the attendant is not professional. The level of disappointment is i have to terminate services on Day 1 itself. And still I am being told to pay for 1 day. Please assess the attendant before going for services from care24

Praful Jadhav


5/07/2019

Nurses and attendants provided by Caree24 are very good. In behavior and trust worthy. Thanks for their support

Anil Kathuria


6/28/2019
Care24 offers qualified and experienced physiotherapists in Lower Parel. I was suffering from frozen shoulder for a few months, after undergoing treatment at Care24… My pain has subdued tremendously. Thanks to Care24.
Prahlad Rai
If you go and ask anybody about where to find the best physiotherapist in lower Parel the only answer you will get is Care24. The way they provide services no one can match with them. They are the best physiotherapy service provider in lower Parel.
Jannat Shah
I appreciate a high level of professionalism from the Care24 team. They helped me to cure my back pain issues. I found the treatment fantastic. I would highly recommend care24 to anyone looking for a physiotherapist in Lower Parel.
Pratik Bedi
I had a bone fracture in my early thirties, at that time, it did not affect my health much, but now when I am in my 60s, and I am suffering from its consequences. I am tired of taking pain killers, I came in contact with care 24 through the internet, I connected with them and told them my issue, to which they immediately responded and booked my appointment in the nearest center, I met the physiotherapist in lower Parel, and they were pretty good with there work. They first listened to my whole issue, and then they prescribed a short physical as well as a diet course to treat me, and within 2 months, my pain was almost gone. I do not know how to say thank you.
Shivsharan Sharma
My grandmother was facing severe joint pain for a year and we could not find a good physiotherapist in lower Parel. That's when we came to know about care 24 and I assure you that we would approach care 24 for every physiotherapy. They are best in their line of service.
Reema Vatsal
Physiotherapy can be very sensitive when it comes to small bones. Care24 provided the exact sensitive physiotherapy services by their professional physiotherapists.
Bhuvan Singh
Being a dancer and a yoga instructor, I have had some issues with my knee, hip extensors, and hip flexor. Care24's treatment has helped me immensely to overcome my physical limitations and get back to doing what I love doing the most.
Sneha Shewale
First of all, I would like to thank Care24 for treating my son. I am pleased, and my son is doing good. Last month, My son had fractured his knee by playing football. He is recovering fast and thanks to Care24 for their services.
Rupa Shinde
I am Ashok I was suffering from lower back pain from the past five years. I had taken many treatments, but no relief. Then my friend suggested me Care24. After taking only ten sessions, my pain is gone. Thank you, care24 team.
Ashok Patel