Chikungunya Physiotherapy
Our physiotherapists are experienced in providing a complete range of physiotherapy services.

Fill up the form to know more about our physiotherapy services for Chikungunya.
Chikungunya Physiotherapy
Our physiotherapists are experienced in providing a complete range of physiotherapy services.

Fill up the form to know more about our physiotherapy services for Chikungunya.
Physiotherapy for chikungunya
Overview
What is Chikungunya?
Chikungunya is a virus infection that may be transmitted by a bite from an infected mosquito and it causes fever, severe debilitating pain and impacts functioning of most of the joints of the body. Generally, while all mosquitoes may not carry this virus, however, the virus could be transmitted via contact with the blood of a chikungunya impacted individual. Chikungunya is rarely fatal, but the symptoms are mostly long-term, intense, and painful.
Instances have been recorded in over 1 quarter of countries in the world once considered a disease of the tropics. We will go over identification, it's causes, symptoms, therapy, and the chikungunya virus.
Symptoms
Many people infected with chikungunya virus may manifest some signs.
Symptoms usually begin 3 – 7 days after being bitten by an infected mosquito.

The most frequent symptoms are fever and joint pain.

Other symptoms may include pain, muscle pain, joint swelling, or rash.

Chikungunya disorder doesn't often lead to death; however, the symptoms may be severe and disabling.

Most sufferers feel better within a week. For months, the pain can persist in some individuals.

Individuals at risk for more serious illness include teens infected throughout the time of arrival, elderly adults (≥65 years), and individuals with medical conditions like hypertension, diabetes, or cardiovascular disease.

Once an individual is infected, he or she has to be safeguarded from potential infections.
Diagnosis
The indications of chikungunya are much like those of dengue and Zika, and the disease spreads by the very same mosquitoes which transmit chikungunya.

If you develop the symptoms mentioned above and suspect to have seen a place where chikungunya can be found, this needs to be promptly informed to the state facility of the region that is responsible for cleanliness and upkeep.

When you have recently traveled, you must inform your healthcare provider when and at which you traveled.

Your healthcare provider may order blood tests to search for chikungunya or other comparable viruses such as dengue and Zika.
Remedy
There is no vaccine to stop or medication to take care of the chikungunya virus. Heal the symptoms
Get plenty of rest.

Drink fluids to avoid dehydration.

Take medication like acetaminophen (Tylenol®) or paracetamol to decrease pain and fever.

Don't take aspirin and other anti-inflammatory anti-inflammatory medications like NSAIDS until dengue could be ruled out, to decrease the possibility of bleeding.

If you're taking medication for a different medical condition, speak with your physician before taking extra medication.

In case you've chikungunya, to prevent the disease from spreading, you must focus on stopping any mosquito bites for the first week of your disease as this is the time your blood carried by any mosquito has the potential of infecting others.

Throughout the first week of the disease, chikungunya virus is seen in the bloodstream and passed by an infected individual into a mosquito during mosquito bites. An infected mosquito can then spread the virus to other individuals.
How can physiotherapy for chikungunya help?
Chikungunya Physiotherapy Administration –
There's little to no signs presently Considering that chikungunya virus is on the increase. There are reports of individuals complaining of incapacitating arthralgia that restricts their activities of daily living, social and work pursuits therapy can help improve each of these tasks and help patients return to their lives. Considering symptoms and signs as therapists we can assist. We could design a strategy to reduce pain by assessing the muscles and joints. It might consist of modalities in addition to exercise. By targeting and strengthening muscles it will lower the load of the joints. Additionally, care can be provided by physical therapists during the pain that is chronic.
Care and Physiotherapy for Chikungunya –
If care such as physiotherapy is chosen, in most of the instances chikungunya pain goes away in 1 or 2 months. However, in scenarios that are careless the problem can last up to a long time and joint pain may prove to be arthritis. Arthritis is among those result of the ailment paired at the joints of the human body and swelling at the joints with paint.
Since there's no accurate treatment for chikungunya, an expert caregiver such as a physiotherapist can help you with physiotherapy treatment for chikungunya in your home rather than allowing the patient sulk at the clinic where your splurge out your pockets!
A physiotherapist or caregiver can help in the following manner
Evaluate condition, examine the problematic regions and understand the degree and intensity of distress.

Our specialists will be in compliance with this investigation will draft a proper care plan to conquer the hitch.

Organize for necessary tests and medicine.

Sharing routine reports together with you and your physician.

Educating and generating awareness about self-care.
In line with the intensity of pain, our physiotherapist will aid in routine exercise and can also change them according to improvement and time. Using methods for healing that is swift our therapists undo chikungunya's result and reduce and subsequently help stop the pain.
Within this state move your body to recover and you are advised to choose relaxation. Don't take the upshots of chikungunya, they are sometimes quite grave.
Exercises for Chikungunya impacted joints
There are ways through which you can decrease the pain that is chikungunya.
Must-Try Exercises
Chikungunya pain may cause you too feeble and helpless. It is crucial to keep moving the joints to keep them. As the joints aren't moved through the evening, the stiffness is more in an early time. Below are a few exercises to take care of Chikungunya pain.
Move all your joints gradually at least two times in the daytime. Be seated in a chair and stretch 1 leg at a time and wait for 10 minutes prior to bringing it all down. Repeat the exact same for the other leg. Per day, repeating the exercise will stop the legs. Attempt to stand on your feet with both feet around. Hold for a couple of seconds and release. Twist your body softly in both the instructions while standing. Flexibility exercises such as stretching may also help in enhancing the motion of the muscles.
Cold Packs
While exercises take care of the chikungunya pain, applying a cold pack to the areas aids in providing some relief.
Eating Right
Eating well and esp. consuming suitable food items assists in combating with the pain. Adding the food items in your daily diet may assist in soothing inflammation and pain.
Garlic

Turmeric

Green leafy vegetables
Aid of a Physiotherapist
Physiotherapists play an important part in helping patients recover from Chikungunya pains esp. of the lower back, knees. Physiotherapists are experts at assisting and helping controlling specific muscle groups through chikungunya physiotherapy that can be carried out in your home.
Pain Medications
Till the methods mentioned above are totally effective in keeping patients out of pain, pain drugs may be taken for which the patient must consult a doctor for prescription painkiller medications to soothe pains.
Finally, as we all know prevention is better than cure and hence it is a good idea to take the required precautions to shield oneself from such diseases.
HOW CAN CARE24 HELP?
As patient recovery is ensured by physiotherapy treatment for chikungunya, it is a vital element in the curing process. Post Chikungunya care for individuals might be easy and but long term or may entail procedure for a few.
As it is for long-term care, a patient is much better off within the warmth or home rather than in a hospital. Aiding this kind of care is something that we provide from our home care rehabilitation and nursing services. As a part of our services, our group of caregivers, would come and see you and offer care. In some cases, the caregiver may remain with the individual for 24*7 monitoring and attention.
Therefore, if you require care in your home, look no further and trust your loved ones' care to Care24 and we guarantee a satisfactory and quick recovery of the individual in the most effective and fastest way possible.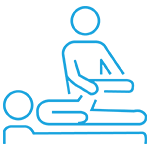 style="text-align:right;color:0f0f59;">
Read more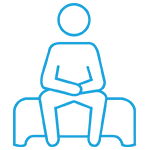 style="text-align:right;color:0f0f59;">
Read more
The worst experience I've had of my life. I normally never really write reviews, but I had to write this because this agency is the worst company I've dealt with till now. Their customer service is terrible, most of their attendants are not competent for taking care of elderly patients. Please do not use their service.

Radhika Kulkarni


6/27/2019

Horrible, unprofessional service! Advance paid.The caregiver did not show up. When complained to customer care, they said they will find a replacement and call back. No call back, no replacement. They shut for the day and the customer is felt in a lurch. Extremely disappointing. Will never avail this service again and will spread the word too.

Shraddha Shah


11/02/2019

Most horrible services. Please do not ask for help from these people, they will talk sweet and then at the last moment there will be no shows from the caretaker. I had to go through this not once but twice the caretaker did not turn up. Request you all to not depend on these people as we are leaving our homes and letting them into our lives, the least they can do is inform and provide a replacement, but neither of it happened and they expect me to pay registration fees of RS,1000

Annie Palan


5/17/2019

The management team & the customer care team is quite responsive.... However the main component, ie the caregiver is not trustworthy & definitely not upto the mark

Ritwik Basu


11/03/2019

If there was an option of negative stars then I would have choosen it. They offered me a package of₹ 5950/- for 10 days and after 2 days updated me on new package of ₹5700/- for 7 days without my consent. Even deposited my earlier cheque and then I had to follow up for the balance for about 10 days explaining my issue everyday to the new person on their helpline. They don't acknowledge emails too. Worst experience and definitely not recommended

Mugdha Kulkarni


5/23/2019
I am still taking services from Care 24 since last two years. The caregivers are well trained and takes good care of my mother in law.
Sheila khanchandani
Sumesh Brother is Punctual, Efficient and knowledgeable and understands patients requirements completely.
Jayshree Prabhu
I have been using care 24 services and have been very happy with their services. Priyanka Rajbhar is our caretaker she is very disciplined kind and dedicated towards her work.
Saurabh Bhatt
The Nurse and the Attendant provided by Care24 are good in service, polite and punctual. We are happy with their service. The patient ( our family member) is been given proper care, feed and cleaned regularly.
Deepa Balvalli
Dr. Ralga had Attended to my father. He is suffering from PSP. We were specifically impressed by her techniques n method to handle the issue. We are planning on repeating her visits every month for positive results.
Uma Ram
Frequently Asked questions