Our physiotherapists are experienced in providing a complete range of physiotherapy services.
Fill up the form to know more about our physiotherapy services for Tinnitus.
Our physiotherapists are experienced in providing a complete range of physiotherapy services.
Fill up the form to know more about our physiotherapy services for Tinnitus.
physiotherapy services for Tinnitus
Overview
Tinnitus is the name given to the medical condition where the patients keep hearing a constant sound, even when no external sound is present. There can be many reasons for this, however, one thing is for sure, the constant sound is irritating and can impact day to day activities for those affected.
As the experts believe, tinnitus isn't a problem by itself. With some expert help and physical therapy for tinnitus -, patients can lead a normal life with tinnitus. It, however, can be a symptom of a completely different, underlying problem. Thus, if your problem is persistent for some time, it is always better to consult an ENT specialist.
How do you get to know when to visit a specialist? You need to carefully monitor the symptoms for tinnitus and visit the doctor if
The constant buzzing is troubling you

You suffered from an upper respiratory problem, leading to tinnitus and it hasn't stopped even after a week

If you are feeling dizziness because of it

If it appears suddenly, disappears and then reappears without any reason or trigger
So how do you know if you have tinnitus? It's simple to diagnose. If you hear a constant sound that can be buzzing, hissing, ringing, clicking, roaring or even a humming song, whereas those near you do not hear a thing.
causes & treatment
There are two broad classifications of tinnitus caused by different reasons. Therefore, even the treatment for the two differs slightly.
Subjective Tinnitus

– This is the more common variation, where the sound is heard only by the patient and nobody else can hear anything. There can be many reasons for subjective tinnitus including issues in the nerves that help you hear or incorrect sound signals being picked up by your brain from your body.

Objective Tinnitus – In this type of tinnitus, although normally others can still not hear the sounds you are hearing, a doctor with his or her special devices can hear the sounds. These may be caused by a problem to either a blood vessel, muscle contractions or even due to the condition of the middle ear bone.
Both the subjective and the objective tinnitus can occur due to several common factors like
Ageing:

Generally with age, the muscles in the body start weakening and by the time you are above 60, the overall hearing can start getting impacted. This is a natural course of occurrence and may lead to the occurrence of tinnitus.

Gender: It has been observed that men are at a higher risk of getting tinnitus than women.
Working Conditions: People working in environments where they are exposed to continuous loud noises like manufacturing plants, construction sites, battlefields etc. are at a higher risk of getting tinnitus. Even listening to loud music for prolonged periods can cause tinnitus. However, attending a music concert may not cause a permanent problem. The ringing because of a concert may stop after a few days.
Lifestyle: One of the biggest culprits is the unhealthy lifestyle and dietary habits of people like excessive smoking, drinking etc.
Medical Conditions: Seemingly minor ailments like allergies or even major ones like diabetes, heart trouble etc. can cause tinnitus.
Helpfulness of physical therapy while curing tinnitus
Over years of research, it has been found that physical therapy for tinnitus has been extremely beneficial for patients. Identifying the correct trigger for the sound, evaluating the medical history of the patient and devising a customized plan for physiotherapy for tinnitus of an individual can make a big difference. The physical therapy is not an alternative for medicines, instead, it supplements the medicines prescribed by the doctor.
The correct exercises, when identified and followed in a disciplined manner, target to make the patient learn how to get used to living with the sound without letting it distract at all. Years of research in the field of physical therapy for tinnitus has led the researchers to discover a strong correlation between the pain trigger points and the advent of tinnitus. Thus, if these trigger points are handled with the help of physical therapy for tinnitus, the patient gets much better results for tinnitus.
TREATMENT
Approximately half of the stroke survivors are left with a handicap. The mind is, however, very elastic and, with physiotherapy, retrieval can happen over a span of years. Patients frequently have a quick period of retrieval in the first couple of months following a stroke accompanied by slower healing within the subsequent years. Physiotherapy for stroke patients ought to be started as soon as you leave the hospital, to get the most healing.
When you are stable, you'll be discharged from the hospital. Being discharged from the hospital doesn't imply you won't improve. Your rehab should continue whenever you leave the hospital. Together with the right physiotherapy input and information which you still have a lot of possibilities to improve over the next several years.
The families and many strokes sufferers have been advised they have no rehabilitation potential or have reached their potential. This may be misleading, since conclusions will be made soon after a person has experienced a stroke, based on internal resources. These limitations don't permit long-term therapy, so, many individuals don't get physiotherapy for stroke is just provided for a short period.
With the right degree of the physiotherapy input signal, long term improvements may nevertheless be made. Care24 commonly see people who were discharged with a comment of no improvement possible and post-therapy these have all recovered very effectively.
For Instance
Bedbound patients regaining sitting equilibrium.

Patients requiring hoist transfers independent

Patients were advised that they won't ever walk on release, walking using a mobility help

During your first evaluation, you may talk about your short and long-term rehabilitation targets. These targets will help plan your rehab.
Physiotherapy is going to support you in regaining as much motion and operate as you can. Treatment frequently focuses on sitting balance, standing balance, walking, together with your affected arm hand and handling any changes in muscle tone, stiffness or pain.
Stroke physiotherapy might help
Improve walking and balance

Increase capability to roll / movement in bed / sit / stand

Reduce muscular spasms, stiffness, and pain

Raise strength

Retrain normal patterns of motion

Increase influenced leg and arm function

Raise energy levels

Increase independence and quality of life

Decrease the risk of falls

Can people experience problems which were straightforward? This will make life a battle for you and those near you. Care24 will counsel you on using walking house gear and aids, splints, supports to make your life simpler.
During therapy sessions, our specialized physiotherapists can direct you through a graduated programme of practical exercises to boost your freedom and muscle control. The physiotherapists in Care24 will normally instruct you (and your family members/carers if appropriate) exercises to have lasted between appointments.
Exercises For Tinnitus
Some of the common exercises that form a part of physical therapy for tinnitus are described below:
Deep breathing exercises: The first and most common technique is controlled and deep breathing. This helps the mind relax and focus, thereby helping to control the tinnitus. All you need to do for this exercise is sitting in a comfortable place, relax and exhale through your mouth. Then inhale deeply with your nose, hold the breath for a few seconds and then exhale as deeply as you can.

Mind Visualization – After relaxing with the deep breathing exercise, visualize an image that helps you relax further like a vacation on a beach or maybe the rest after climbing that mountain or even the smell of freshly ground coffee. Try to see the imagery and feel it through all your senses.

Progressive Muscle Relaxation – Another very common relaxation exercise, even this needs you to sit still in a chair and focus on small muscle groups one by one, all the time feeling this group relax. You can start from your feet and then move towards your head, ensuring you cover every muscle in your body.
HOW CAN CARE24 HELP?
Getting through the surgery and recovering from the same can be difficult, but staying with a constant problem, however minor can sometimes prove to be an even bigger challenge and we at Care24 understand that perfectly. So our thoroughly trained professionals who offer services of physiotherapy for tinnitus help the patients not just with a few exercises but guide them on how to live a holistic, enjoyable life with their condition.
You can visit us for a consultation and interact with our specialists, who can prepare your customized physical therapy plan after the discussion with you.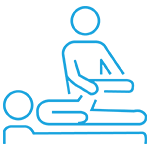 style="text-align:right;color:0f0f59;">
Read more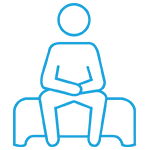 style="text-align:right;color:0f0f59;">
Read more
worst service, they just talk as if they will send professional at our place, they give big promises at the time of starting their services, but when the attendant come at our place we realized that he was more delicate than our patient, the person whom they had sent got a small scratch in his finger and than the same day he said he wont come as he got injury, so the next day he dint turn up neither did care24 arrange for a replacement, after calling them for 4 times they said me sorry they couldn't arrange anyone today. they don not have the decency to even inform that they cannot arrange for a replacement.. please do not go for their services, its just the promises nothing to deliver

Komal Patel


4/11/2019

We had a ridiculously pathetic experience with them. Took an attendant service, a 10 day offer (rs 600 instead of their regular fee of rs 800), for my mother who had undergone an knee replacement surgery. In six days, 4 different attendants were assigned for no fault of ours. We had terrible experience going through the back-end team trying to explain the importance of sending only one attendant and not a different one every new day. The last person assigned wanted to leave by 5pm even though the timings were from 8am to 8pm. With this many other terrible instances in these 6 days, we had no option but to cancel the services. The back-end team were utterly useless in understanding the importance of having only one person assigned. They kept insisting that we pay for 800rs per day for 6 day and offer of rs 600 per day would be invalid. The management should look into this scam and take immediate action on the team. Note: Even though we wanted the services, we were forced to abandon it with no fault of ours. The back-end team has absolute disregard for the grievances of the client.

Rahul Dhakka


12/27/2018

The physiotherapist came to my home was very helpful and knowledgeable. She properly gave me the detailed information about my injury. Also the first assessment is free of cost.

varshflute


10/17/2019

Unqualified office staff, when you call to clarify something. Many times they don't understand the question. They are not trained well. The customer care staff needs an upgraded system, where notes are fed into the system. So you don't need someone else calling up and giving you the same info. The caretaker is not trained well. If they are looking after an elderly person, they should know that they have to be in the best of health to look after my mother. She ended not making a meal for my mother and my neighbour had to provide it. If the caretaker is not well she should have asked for a replacement asap and not waited. It is shocking, we have paid a huge amount of money for this service and I am absolutely unhappy. Please do not call for caretaker's from Care24. As long as they are getting their money. They care a damn!!! Worst service providers.

Bonabelle Zuzarte


7/10/2019

Horrible, unprofessional service! Advance paid.The caregiver did not show up. When complained to customer care, they said they will find a replacement and call back. No call back, no replacement. They shut for the day and the customer is felt in a lurch. Extremely disappointing. Will never avail this service again and will spread the word too.

Shraddha Shah


11/02/2019
I am still taking services from Care 24 since last two years. The caregivers are well trained and takes good care of my mother in law.
Sheila khanchandani
Sumesh Brother is Punctual, Efficient and knowledgeable and understands patients requirements completely.
Jayshree Prabhu
I have been using care 24 services and have been very happy with their services. Priyanka Rajbhar is our caretaker she is very disciplined kind and dedicated towards her work.
Saurabh Bhatt
The Nurse and the Attendant provided by Care24 are good in service, polite and punctual. We are happy with their service. The patient ( our family member) is been given proper care, feed and cleaned regularly.
Deepa Balvalli
Dr. Ralga had Attended to my father. He is suffering from PSP. We were specifically impressed by her techniques n method to handle the issue. We are planning on repeating her visits every month for positive results.
Uma Ram
Frequently Asked questions