Our physiotherapists are experienced in providing a complete range of physiotherapy services.

Fill up the form to know more about our physiotherapy services in Dwarka.
Our physiotherapists are experienced in providing a complete range of physiotherapy services.

Fill up the form to know more about our physiotherapy services in Dwarka.
Highly rated by thousands of patients all over India.
pHYSIOTHERAPY services in dwarka
What is Physiotherapy?
Physiotherapy aides people to restore, uphold and maximize their power, performance, movement, and all-around well-being. The words "physiotherapy" and "physical therapy" indicate the same thing and are employed interchangeably, much like the words "physiotherapist" and "physical therapist".

Physiotherapists possess an in-depth understanding of how the entire body works and unique hands-on clinical abilities to examine, diagnose, as well as take care of symptoms of illness, problem and disability. Physiotherapy contains rehabilitation, along with the elimination of harm, as well as promotion of health and fitness. Physiotherapists often work in teams along with other health care professionals to assist meet an individual's medical care needs.


Physiotherapy is a degree-based healthcare job. Physios make use of their wisdom and talent to improve a variety of factors associated with distinct systems of the entire body, like
Neurological (stroke, multiple sclerosis, Parkinson's)




Neuromusculoskeletal (back pain, whiplash connected disorder, athletic injuries, arthritis)




Cardiovascular (persistent heart problems, rehabilitation after the cardiac attack)




Respiratory (asthma, chronic obstructive pulmonary disease, cystic fibrosis).
Physiotherapists operate in a variety of specialisms in health and social care. Furthermore, a number of physiotherapists take part in education, research and service management.

Treatment for Physiotherapy
Physiotherapists are qualified to assess everything, identify the illness, and enable you to be aware of what's wrong. The treatment plan will take into account the way you live, activities and physical condition.

The following are well-known medical treatments use by physiotherapists:

exercise courses to improve mobility and build up muscles
joint manipulation and mobilisation to minimize discomfort and rigidity

muscular re-education to improve control




airway clearance techniques and breathing exercises




soft tissue mobilisation (massage)




acupuncture together with dry needling




hydrotherapy




assistance with usage of aids, splints, crutches, walking sticks and wheelchairs to make it easier to navigate around.



Exercises for Physiotherapy
Physiotherapy exercises have already been proven to be a beneficial solution to help take care of and prevent injuries as well as discomfort related to mixed disorders.

Physiotherapists are properly trained medical practitioners who utilise most of these exercises to boost muscle tissue and enhance functionality. They assess an individual's concerns and then recommend the ideal set of physiotherapy activities for rapid relief. These exercises range from single to high-level postures which help repair the body and bring back full physical function.

Much like in the case of medication, you only benefit if you take the remedies as suggested by a medical practitioner; in the same way, you can look forward to any kind of benefit from physiotherapy if you consistently follow up with the recommended routines.

Physiotherapy will also help to restore a well-balanced psychological mental state which is key for holistic therapy.

Benefits of Physiotherapy
Despite the fact that physiotherapy is normally utilized to handle athletes as well as people who have suffered harm from an accident, it might truly provide relief to a couple of the most common pains and wounds. Physical therapy has proven to be an effective way of cure for muscle pain, joint injuries, arthritis, mobility issues possibly even respiratory issues, like cystic fibrosis.
1. Successful Pain Relief
A lot of sportsmen and fitness enthusiasts build problems in well-worn joints as well as muscles as they age, and these types of concern areas could cause recurring wounds together with challenges. However, many individuals who don't take part in athletics or perhaps rigorous workouts may just as easily have such pains and aches. For instance, back pain is one of the most popular wounds that folks are afflicted by at some point in their life and affects approximately eighty per cent of the UK population. Physiotherapists will certainly highly recommend stretches and exercises that target issue areas and offer comfort, in addition, allowing low massaging approaches that can assist relieve discomfort and reduce the risk of additional problems.
2. Better Overall flexibility And Movability
The body of a human is an astonishing system, and it is home to a large number of network carriers that hook up muscles, tissues as well as tendons. Even so, similar to a machine with lots of shifting components, it can get rusty and even worn-out. Ultimately, motions and even joints can easily reduce their flexibility together with plain moves, similar to crouching at the knees or perhaps bending over to pick something up, can be arduous and challenging. Those who enjoy an inactive lifestyle or perhaps who dedicate almost all of their time behind a table or steering wheel are going to develop portability as well as elasticity issues, but it can in the same way easily happen to well-balanced people with repeated exercise sessions. Sessions of physiotherapy might help improve flexibility and identify problematic joints and sore spots. For most people, a regimen of stretches and also exercise which has been inspired by a physiotherapist can assist compliment their way of life as well as advance any issues with gait, posture and regimen. Manual therapy, like massage, can greatly assist since it lessens pains and also helps bring about the circulation of blood to seriously injured or even atrophied joints and muscles. Physiotherapists might also develop a routine of strength training for sufferers to help enhance their ongoing stages of health.
3. Injury Recovery
Many individuals that might be recovering from injury and operation are offered physiotherapy as a way to handle the pain as well as encourage speed up their rehabilitation. Although the body is capable of restoring on its own at its very own pace, physiotherapists can target parts of the body that normally take longer to mend which enables you to have long-lasting deterioration. Bones could possibly regenerate, but muscular areas harmed by scar tissue can leave patients with pain in addition to a lowered range of movement. Physiotherapy enables you to provide pain relief to problems as well as soreness, in addition, to build power in injured patients.
Just after an injury, it is vital that you follow RICE (rest, ice, compress, elevate) routine for the affected muscle/joint. This will represent the strongest treatment plan for the time being.
If the tenderness fails to decrease after two or three days, it may be time for you to go to our physiotherapist. With an increase of treatment options than we have included in this blog, our physiotherapists are equipped to assess the injury and develop a treatment plan for every patient, of each and every lifestyle.
With many years of practical experience in looking after aches and pains, arrive at your very first session with the assurance that the source of your discomfort will likely be noticed, and then cared for appropriately.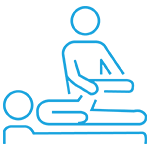 style="text-align:right;color:0f0f59;">
Read more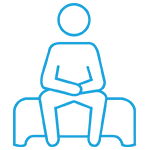 style="text-align:right;color:0f0f59;">
Read more
My father had a hip bone surgery in January. I have been using Care24 services ever since. The attendants that cane were good in the beginning. However their services have become good to bad to worse to worst in the last 15 days. They changed the night attendant without informing me personally just 6 hours before the time. My father had just settled down with the last attendant and now they were sending a replacement tonight. To add to my frustration the guy didn't turn up and did not answer the calls. When I called their call centre - they said they can't help me at this hour. Well- I can't help but call them CARELESS CARE24.

Jasbir Basu


4/06/2019

The management team & the customer care team is quite responsive.... However the main component, ie the caregiver is not trustworthy & definitely not upto the mark

Ritwik Basu


11/03/2019

We had a ridiculously pathetic experience with them. Took an attendant service, a 10 day offer (rs 600 instead of their regular fee of rs 800), for my mother who had undergone an knee replacement surgery. In six days, 4 different attendants were assigned for no fault of ours. We had terrible experience going through the back-end team trying to explain the importance of sending only one attendant and not a different one every new day. The last person assigned wanted to leave by 5pm even though the timings were from 8am to 8pm. With this many other terrible instances in these 6 days, we had no option but to cancel the services. The back-end team were utterly useless in understanding the importance of having only one person assigned. They kept insisting that we pay for 800rs per day for 6 day and offer of rs 600 per day would be invalid. The management should look into this scam and take immediate action on the team. Note: Even though we wanted the services, we were forced to abandon it with no fault of ours. The back-end team has absolute disregard for the grievances of the client.

Rahul Dhakka


12/27/2018

Mangal Laad has visited us for a couple of days in the day. She is very kind, attentive and trustworthy. She has been with us like an extended Family. The patient has also appreciated her services. She is excellent. We thank you for Mangal Laad.

Tanuka M


3/09/2020

Worst!!! I am paying for professional services and the attendant is not professional. The level of disappointment is i have to terminate services on Day 1 itself. And still I am being told to pay for 1 day. Please assess the attendant before going for services from care24

Praful Jadhav


5/07/2019
I am still taking services from Care 24 since last two years. The caregivers are well trained and takes good care of my mother in law.
Sheila khanchandani
Sumesh Brother is Punctual, Efficient and knowledgeable and understands patients requirements completely.
Jayshree Prabhu
I have been using care 24 services and have been very happy with their services. Priyanka Rajbhar is our caretaker she is very disciplined kind and dedicated towards her work.
Saurabh Bhatt
The Nurse and the Attendant provided by Care24 are good in service, polite and punctual. We are happy with their service. The patient ( our family member) is been given proper care, feed and cleaned regularly.
Deepa Balvalli
Dr. Ralga had Attended to my father. He is suffering from PSP. We were specifically impressed by her techniques n method to handle the issue. We are planning on repeating her visits every month for positive results.
Uma Ram