Physiotherapy In Borivali
Our physiotherapists are experienced in providing a complete range of physiotherapy services.
Fill up the form to know more about our physiotherapy services in Borivali.
Physiotherapy in Borivali
Our physiotherapists are experienced in providing a complete range of physiotherapy services.
Fill up the form to know more about our physiotherapy services in Borivali.
Highly rated by thousands of patients all over India.
pHYSIOTHERAPY services in Borivali
What is Physiotherapy?
Physiotherapy is rehabilitation to recover, maintain, and make the most of a patient's range of motion, performance, as well as well-being. Physiotherapy aids by means of physical rehabilitation, injury prevention, and health and fitness. Physiotherapists get you occupied with your own recuperation.

Physiotherapy can help in the following ways –
1. To encourage folks to accomplish their complete potential following injury, soreness or handicap.
2. To provide a wellness service which is approachable, productive and charitable.
3. To constantly commence scientific research and training to advance our services.
4. To offer a service that is based on high standards of attention and exercise

Treatment for Physiotherapy
Physiotherapists are qualified to analyze your problem, define the illness, and help you recognize what's wrong. Your treatment approach normally takes into account the way you live, routines and overall health.
The following are well-known medical treatments use by physiotherapists:
physical exercise programs to enhance the ability to move and build up muscles

joint manipulation and mobilization to decrease discomfort and rigidity
muscle re-education to develop control
airway clearance techniques as well as breathing exercises
soft tissue mobilization (massage)
acupuncture together with dry needling
hydrotherapy
help with the use of aids, splints, crutches, walking sticks and wheelchairs to help you maneuver around.

Exercises for Physiotherapy
Without some simple workouts, we know that specific muscle tissues may become flimsy. If these types of supporting muscles are poor, your hurt structures are inadequately held up and predispose you to lurking symptoms or added damage. You may also over-activate neighboring muscles that could result in additional damage.

Additionally it is important to understand that despite the fact that you are "in great shape," you may have important but fragile localized or stableness muscles. If you have an injury, you should carry out specific workouts that particularly strengthen the muscular areas around the injuries along with the adjacent joint parts. Your physiotherapist may assess the muscle function and recommend the right exercises unique for your needs.

The exercises prescribed will normally be relatively simple, and do not really need specific weights equipment, allowing it to be practiced safely at your home.

Benefits of Physiotherapy
Many physiotherapists consult in private practice and we cure several issues. Orthopedic cases (this includes sports wounds, fractures, spinal pain as well as headaches to name a few) are the most common kinds of patients we deal with in a clinical environment. Physiotherapy treatment may include therapeutic training to improve power, ability to move and endurance and to correct postural as well as muscle imbalance, joint mobilization, manipulation and soft tissue massage, along with extending and trigger point therapy to decrease rigidity and to decrease pain.

Sufferers with neurological disorders similar to a stroke, multiple sclerosis, Parkinson's disease, cerebral palsy and spinal cord injury can benefit significantly with physiotherapy rehabilitation. Interventions center on muscle re-education and regulation, rehabilitation of fine and gross motor abilities, improving daily performance, regaining power and flexibility, learning how to perform safe transfers, restoring and enhancing gait and coaching in the use of mobility aids.

For youngsters suffering from cerebral palsy, physiotherapy is important in serving to reduce spasticity as well as deformity, improving postural control, teaching children how to use assistive systems and also carrying out all that is necessary to maximize the child's functional autonomy. We will furthermore tutor the family members to enable them to help carry over whatever the child has learned during therapy periods.

Cardiopulmonary circumstances respond positively to physiotherapy intervention. Patients who may have problems carrying out their activities of regular living, or who have breathing difficulties and decreased endurance, can attain a markedly developed quality of existence through supervised exercise and resistance training. Interference also includes guide treatment as well as activity to assist clear secretions in the lungs, counseling regarding the threat, patient education to avert future recurrence as well as habits modification. For those individuals that have needed cardiopulmonary surgery, physiotherapy is begun in advance to avoid the affected person from decreasing energy and capability.

The Physiotherapy occupation started out to establish itself in the early portion of the 20th century helping troops with painful wounds. Physiotherapists take great pride in themselves on getting highly regarded individuals of various health and fitness teams, depending on whether it be in clinics, universities or institutions. You can find a desire to help people recover.

Physiotherapy employs verified hands-on techniques and exercises to help handle several conditions. To prevent additional damage we attempt to reestablish and restore the usage of a body part. We will establish a treatment plan that meets your personal needs as well as we are diligent in our prognosis as well as check-ups.

To relieve the discomfort, the physiotherapist might use hands-on remedy just like massaging, gentle hand tension over joint parts and stretching muscles to aid an individual move a lot easier as well as with much less discomfort. We at the same time teach special activities together with routines to minimize pain and speed healing.

A great deal of research has established that the sooner anyone starts physiotherapy, the faster they will recover in the short and long term.

How can care24 help?
If you find yourself seeking out a physiotherapist at home in Borivali, Care24 ought to be your first choice. Care24 has set a very high standard for personalized home health care. Care24 offers home physiotherapy in Borivali, and our physiotherapists are in many cases regarded as some of the best physiotherapists in Borivali. Our physiotherapists are well-trained, qualified and understand the patient's needs.

The home is the most effective place for physical therapy, where comfortable surroundings directly boost your likelihood of rehabilitation. There is no need to go and visit a physiotherapy clinic in Borivali when Care24 offers top quality home physical therapy services. You can get yourself treated by some of the top physiotherapists in Borivali from the comfort and ease of your home.

Our professional physiotherapists will provide you the best treatment in the comfort of your home to recover faster. And whether you are searching for a sports physiotherapist in Borivali or a neuro physiotherapist, Care24's at-home physiotherapy services are merely a call away. Reach out to us and our specialists will get in touch with you soon. Home physiotherapy in Borivali was never so convenient. Care24 offers the best home physiotherapy services in Borivali.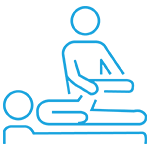 style="text-align:right;color:0f0f59;">
Read more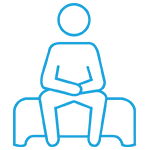 style="text-align:right;color:0f0f59;">
Read more
Unqualified office staff, when you call to clarify something. Many times they don't understand the question. They are not trained well. The customer care staff needs an upgraded system, where notes are fed into the system. So you don't need someone else calling up and giving you the same info. The caretaker is not trained well. If they are looking after an elderly person, they should know that they have to be in the best of health to look after my mother. She ended not making a meal for my mother and my neighbour had to provide it. If the caretaker is not well she should have asked for a replacement asap and not waited. It is shocking, we have paid a huge amount of money for this service and I am absolutely unhappy. Please do not call for caretaker's from Care24. As long as they are getting their money. They care a damn!!! Worst service providers.

Bonabelle Zuzarte


7/10/2019

The management team & the customer care team is quite responsive.... However the main component, ie the caregiver is not trustworthy & definitely not upto the mark

Ritwik Basu


11/03/2019

Worst!!! I am paying for professional services and the attendant is not professional. The level of disappointment is i have to terminate services on Day 1 itself. And still I am being told to pay for 1 day. Please assess the attendant before going for services from care24

Praful Jadhav


5/07/2019

We contacted care 24 for my Dad's physiotherapy. Our physiotherapist Dr Dharita is very knowledgeable and extremely patient. My Dad is showing a lot for improvement in terms of his movement.

D W


3/21/2019

If there was an option of negative stars then I would have choosen it. They offered me a package of₹ 5950/- for 10 days and after 2 days updated me on new package of ₹5700/- for 7 days without my consent. Even deposited my earlier cheque and then I had to follow up for the balance for about 10 days explaining my issue everyday to the new person on their helpline. They don't acknowledge emails too. Worst experience and definitely not recommended

Mugdha Kulkarni


5/23/2019
I am still taking services from Care 24 since last two years. The caregivers are well trained and takes good care of my mother in law.
Sheila khanchandani
Sumesh Brother is Punctual, Efficient and knowledgeable and understands patients requirements completely.
Jayshree Prabhu
I have been using care 24 services and have been very happy with their services. Priyanka Rajbhar is our caretaker she is very disciplined kind and dedicated towards her work.
Saurabh Bhatt
The Nurse and the Attendant provided by Care24 are good in service, polite and punctual. We are happy with their service. The patient ( our family member) is been given proper care, feed and cleaned regularly.
Deepa Balvalli
Dr. Ralga had Attended to my father. He is suffering from PSP. We were specifically impressed by her techniques n method to handle the issue. We are planning on repeating her visits every month for positive results.
Uma Ram
Horrible, unprofessional service! Advance paid.The caregiver did not show up. When complained to customer care, they said they will find a replacement and call back. No call back, no replacement. They shut for the day and the customer is felt in a lurch. Extremely disappointing. Will never avail this service again and will spread the word too.

Shraddha Shah


11/02/2019

We had a ridiculously pathetic experience with them. Took an attendant service, a 10 day offer (rs 600 instead of their regular fee of rs 800), for my mother who had undergone an knee replacement surgery. In six days, 4 different attendants were assigned for no fault of ours. We had terrible experience going through the back-end team trying to explain the importance of sending only one attendant and not a different one every new day. The last person assigned wanted to leave by 5pm even though the timings were from 8am to 8pm. With this many other terrible instances in these 6 days, we had no option but to cancel the services. The back-end team were utterly useless in understanding the importance of having only one person assigned. They kept insisting that we pay for 800rs per day for 6 day and offer of rs 600 per day would be invalid. The management should look into this scam and take immediate action on the team. Note: Even though we wanted the services, we were forced to abandon it with no fault of ours. The back-end team has absolute disregard for the grievances of the client.

Rahul Dhakka


12/27/2018

Nurses and attendants provided by Caree24 are very good. In behavior and trust worthy. Thanks for their support

Anil Kathuria


6/28/2019

Horrible service! can't rely on them.They ditch on last moment.Attendents are not punctual,reliable,well behaved and even honest.Service provider doesn't turn up and still they start billing customers .Better to stay away.

Sonal Agrawal


11/04/2019

The management team & the customer care team is quite responsive.... However the main component, ie the caregiver is not trustworthy & definitely not upto the mark

Ritwik Basu


11/03/2019
If you are looking for the best physiotherapist in Borivali west, then stop and get service from Care24 they provide home services.
Pranali Singh
I was in search of a physiotherapist in Borivali east, but taking my mom daily to their clinic was a big task. Then someone suggested me to get a physiotherapist at home from Care24. That was the best decision I took for my mom.
Ashok Tripati
Care24 is more than any other physiotherapy clinic in Borivali west. We like their in-house services; they have a good team and professionals. We are taking service from 2 yrs for both my father and mother.
Suraj Nikam
We needed physio for my daughter. We came across Care24 they provide the in house service of physio. Care24's physiotherapist in Borivali is the best and gives proper therapy.
Gulnaz Farah
I was searching for the best physiotherapist in Borivali and I came across Care24 through an online search. I hired their services and was completely satisfied with it. I highly recommend their services.
Rohit Deshmukh
We needed a physiotherapist in Borivali west. My friend suggested me to hire services from Care24. I took their services and was amazed by their professional nature. I highly recommend them.
Tanmay Bakshi
I was looking for a physiotherapist in Borivali east who could give home physiotherapy service and found Care24 at my rescue. One of the best home healthcare service providers.
Tarun Jain
Care24 has the best physiotherapy clinic in Borivali west with great service. I recommend Care24 to people looking for physiotherapy services.
Samarth Rai
I could not have asked for a better physiotherapist in Borivali! Care24 makes sure that all their patients recover well by the end of all the sessions. The patient should not feel any pain or discomfort.
Nikhil Shejwal
Best service and professional trainers. One of the best physiotherapists in Borivali. Experience and knowledge of the physiotherapy team are excellent. I strongly recommend this physiotherapy services.
Dharmesh Sampat
Brilliant service and one of the best physiotherapist in Borivali west you will ever find. Nothing to worry while they are treating you. I never thought I would get that kind of service from anyone. Thanks, Care
Jabir Shaikh
Whenever someone asks me about where to go for a physiotherapist in Borivali east, my answer will always be the same, Care24. They treated my son like no one could do. I am pleased that I chose the Care24.
Mujeeb Khan
Excellent and effective staff. Cured my neck pain which I was suffering for the last two years. Very friendly as well. Care24 is better than those physiotherapy clinics in Borivali west.
Yuvika Tiwari
I had pain in my neck and back from the last three years and got treated here thank you, Care24 team. I would highly recommend Care24 to anyone looking for a physiotherapist in Borivali.
Udit Kurade
If you are searching for a good physiotherapist in Borivali west, I suggest Care24. Highly trained professionals, best service & satisfying results.
Rashi Kale
If you want a good physiotherapist in Borivali east who is professionally trained & get satisfied with the results. I suggest you go for Care24. They are all in one.
Kimmy Johnson
I thank Care24 for providing such an amazing service. The doctor was professional and polite and gave good treatment. I recommend using Care24 for your In-home treatment.
Raghav Shah
I used care24 physiotherapy treatment for my back pain treatment. I am impressed by the treatment and care given. I can't thank enough Care24 for providing such a great service.
Kamal Khan
My mum's arthritic pains brought me to amazing physiotherapy, Care24. I choose the clinic because of its standard and staff attention to patients. My mum is getting results from her physiotherapy sessions here.
Pranav Padhya
The experience and expertise are amazing, one of the best clinics I've been to. All the staff is friendly and happy to help and I wouldn't want to go anywhere else. It helps me avoid and overcome injury.
Raghu Ganapuli
Care24 provides a level of care that I have simply found unmatched. The staff is super friendly and they know what they are doing. The atmosphere is relaxed and welcoming, and I like going there. The facilities are great too highly recommended.
Gaurav Dholpuri