Our physiotherapists are experienced in providing a complete range of physiotherapy services.
Fill up the form to know more about our physiotherapy services for Spine.
Our physiotherapists are experienced in providing a complete range of physiotherapy services.
Fill up the form to know more about our physiotherapy services for Spine.
physiotherapy services for Spine
Overview
Spinal manipulation or spinal physiotherapy is practiced by healthcare professionals such as doctors, osteopathic doctors, naturopathic doctors, physical therapists, and a few medical doctors. The doctor gently performs physiotherapy using a device along with their palms to use a drive. The quantity of force is dependent upon the kind of manipulation. The objective of the treatment is to alleviate pain and improve functioning.
Physiotherapy is just one of many choices – such as massage, exercise, and physical therapy – which can offer relief. This seems to work in addition to traditional treatments like a firm mattress, employing heat, and carrying drugs.
Spinal manipulation seems to be a remedy for pain when done by a licensed and trained practitioner. The most frequent side effects (e.g., discomfort in the treated area) are small and go away in 1 to 2 times. Severe complications are rare.
Exercises
Stretching

–

Proper stretching of the muscles together with active exercise can help maintain the normal selection of movement and supply relief for muscles which are frequently suffering disuse atrophy or shrinking of muscles from lack of usage or in burnout from improper posture or nerve irritation. It is ideal to adhere to a routine designed by a spine doctor or with a physical therapist. Low back pain sufferers should concentrate on stretching the back muscles, abdominal muscles, hips, and thighs. Also, all moves must be slow and without any sudden movements.
Dynamic stabilization exercises

– These exercises might include the use of exercise balls machines or even special exercises and involve using an assortment of exercises. Help support the backbone and the purpose of stabilization exercise will be to strengthen the muscles of the spine.
Core strengthening exercises

– All these are special exercises to strengthen the abdominal muscles and lower back muscles (erector spinae) to supply the above buckle of muscle around the backbone.
These exercises contain
Strengthening like crunches, sit-ups machines, and leg lifts.

Low back exercises or hyperextensions, that can be carried out on machines by simply lying on the belly and gradually raising the torso off the floor. This exercise uses the lower back muscles to 'hyperextend' the backbone.

'Good-mornings' are an exercise to reinforce the lower back muscles. This workout requires that the individual stands with legs and shoulder width apart, using a weighted or broom-stick bar around the shoulders. The individual then bends forward till the surface increases back up and is parallel to the ground. Quite similar to bending except there's weight across the shoulders to touch the feet.
Keys to a healthy spine
Watch sitting posture –

Sitting is the act that places the pressure on the back. It is very important to take regular breaks. In case there is a chance to walk or stand, it is good to attempt to work them to different times restricting sitting at one time.
Guard backbone –

You sit, stretch, stand, lift play a role. When lifting, Most of us know to flex together with our knees, not our spine, however, you might not do it? Really bend to pick up things off shelves that are very low the fridge or sneakers. Envision you being pulled by a series up After standing, sitting and walking. This brings back, shoulders and neck.
Tighten heart muscles –

The heart muscles comprise of hip muscles joints and muscles. It's quite common for those muscles to become weak with sitting following injuries and surgeries. Strengthening stomach and hip muscles may go a very long way to giving backbone with the muscle service.
Improve nutrition –

Own body is a system and it requires the ideal fuel. As own body is used by you it should rebuild itself. Muscles, tendons, the ligaments, and disks on the spine need nutrition. Be certain that you eat green leafy veggies, lean protein and remain hydrated. Prevent fried and smoking foods, which make the pain more widespread and harm cells.
Exercise backbone –

The body was made to move backbone. It's typical for areas of the spine to tighten up, putting a strain. These regions become painful and irritated. Restore exercises in addition to the flexibility in back using technical hands-on treatment. Engage in Pilates and Yoga to enhance strength equilibrium.
One should build a healthy spine by investing in it. Spine physiotherapy is the solution to saying goodbye to this aching back or neck and enhancing health. By visiting one of our experts, avoid arthritis and issues. Contact us and one of our specialists to talk.
Does Physical Therapist help?
Physical therapists are trained to provide education, instruct about physiology and anatomy, and instruct men and women in body mechanics, stretching, strengthening, and conditioning exercises. A physical therapist also works together with the doctor to find out whether other kinds of non-surgical treatments such as ultrasound, warmth, diathermy, transcutaneous electric nerve stimulation (TENS), electrical stimulation, hydrotherapy, massage, or spinal manipulation could be perfect.
Benefits from seeing a Therapist
The physician will do a test and determine whether there is muscle fatigue or some limits, in addition, to pinpoint the pain supply. Massage and therapy, in addition to ultrasound, could be utilized to alleviate back pain, but those are the mainstays of spine physiotherapy. These kinds of remedies – known as modalities might feel great at the moment and require from the individual, however, the pain relief is temporary.
Physical therapists are using physiotherapy for spinal cord injury. This might cause discomfort but it has consequences – relieving pain in the long term and strengthening the spine.
Therapists using back pain exercises motion, conditioning and strengthening, and that promote an increase in action, are generally effective.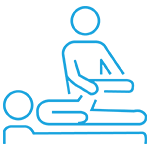 style="text-align:right;color:0f0f59;">
Read more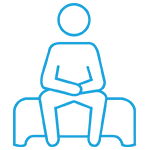 style="text-align:right;color:0f0f59;">
Read more
I used Care24 services for 7 months duration in 2019-20. Carers they provide are a mixed bag. Some are really good while others lack even basic service skills. You got to be very very lucky to get one and same carer over long time as carers often go on leave. When regular carer is on leave, every time they will send new carer. So family members need to repeat everything, right from home address, directions to patient's routine, medicines etc. Do not expect that Care24 will provide any heads-up or patient routine information to new carer who is visiting. Over the 6 months of Mumbai-based care services I used from Care24, there were over 15 instances where new carers were late more than 2 to 3 hours. Care24 support team is very lethargic, there were times when support team assumed that carer has reached home when he had not even started from his place. Support team is unaware of carers being late to customer's place. Then came in so called, the technology upgrade, Jan-Feb 2020, they had a new IT system and there were numerous issues with billing, sending invoices and payment receipts to customers (as told by support team themselves). Support staff told me at least 10 times over phone and email that there are system issues in billing and payment, I had to calculate amount manually on my own and then Pay them. With new system, accounts were on toss, no invoices were sent to customers (in spite of the fact that payment policy says payment needs to be made after receiving invoice.) I had 20-25 emails following up for invoice and payment receipts, but their support team in Mumbai did not care to respond. I found their behavior very unprofessional and not good over these 2-3 months. If you are outside for work (or overseas) and not staying with the patient or your parents, I strongly suggest DO NOT USE CARE24, as they do not respond to your emails and phone in time. They do not bother even when the patient is without care because of their delays in operations and carer issues. They need to improve basic operations first, give timely and consistent services to customers, and then worry about Apps, Digital Assistants and other tech-stuff. .My genuine advice to them--- You are dealing with patient healthcare services, where patient family is relying on you. This is not a courier service business where you are sending people to move boxes and you would't care much when service is delayed !!

Sanket Deo


3/05/2020

If there was an option of negative stars then I would have choosen it. They offered me a package of₹ 5950/- for 10 days and after 2 days updated me on new package of ₹5700/- for 7 days without my consent. Even deposited my earlier cheque and then I had to follow up for the balance for about 10 days explaining my issue everyday to the new person on their helpline. They don't acknowledge emails too. Worst experience and definitely not recommended

Mugdha Kulkarni


5/23/2019

The physiotherapist came to my home was very helpful and knowledgeable. She properly gave me the detailed information about my injury. Also the first assessment is free of cost.

varshflute


10/17/2019

Unqualified office staff, when you call to clarify something. Many times they don't understand the question. They are not trained well. The customer care staff needs an upgraded system, where notes are fed into the system. So you don't need someone else calling up and giving you the same info. The caretaker is not trained well. If they are looking after an elderly person, they should know that they have to be in the best of health to look after my mother. She ended not making a meal for my mother and my neighbour had to provide it. If the caretaker is not well she should have asked for a replacement asap and not waited. It is shocking, we have paid a huge amount of money for this service and I am absolutely unhappy. Please do not call for caretaker's from Care24. As long as they are getting their money. They care a damn!!! Worst service providers.

Bonabelle Zuzarte


7/10/2019

worst service, they just talk as if they will send professional at our place, they give big promises at the time of starting their services, but when the attendant come at our place we realized that he was more delicate than our patient, the person whom they had sent got a small scratch in his finger and than the same day he said he wont come as he got injury, so the next day he dint turn up neither did care24 arrange for a replacement, after calling them for 4 times they said me sorry they couldn't arrange anyone today. they don not have the decency to even inform that they cannot arrange for a replacement.. please do not go for their services, its just the promises nothing to deliver

Komal Patel


4/11/2019
I am still taking services from Care 24 since last two years. The caregivers are well trained and takes good care of my mother in law.
Sheila khanchandani
Sumesh Brother is Punctual, Efficient and knowledgeable and understands patients requirements completely.
Jayshree Prabhu
I have been using care 24 services and have been very happy with their services. Priyanka Rajbhar is our caretaker she is very disciplined kind and dedicated towards her work.
Saurabh Bhatt
The Nurse and the Attendant provided by Care24 are good in service, polite and punctual. We are happy with their service. The patient ( our family member) is been given proper care, feed and cleaned regularly.
Deepa Balvalli
Dr. Ralga had Attended to my father. He is suffering from PSP. We were specifically impressed by her techniques n method to handle the issue. We are planning on repeating her visits every month for positive results.
Uma Ram
Frequently Asked questions