Physiotherapy For Headache
Our physiotherapists are experienced in providing a complete range of physiotherapy services.
Fill up the form to know more about our physiotherapy services for Headache.
Physiotherapy For Headache
Our physiotherapists are experienced in providing a complete range of physiotherapy services.
Fill up the form to know more about our physiotherapy services for Headache.
Physiotherapy Services For Headache
Overview
Headaches are the most frequent pain complaint across the world and account for about a third of pain related complaints! Not only common, but they could also be the most disabling, resulting in the poor quality of life and not any emergency care and hence neglected to an extent. Most people don't realize that the treatment for headaches is one among the best available depending on the cause.
International Headache Society recommends the existence of 14 main and secondary types of headaches. For instance, headaches could be caused by one or a few of the following causes – migraine disease, throat injury, head trauma, jaw disorders, a neck disorder, and strain type pain. Physiotherapy for migraine headaches is successful for all those kinds.
Causes and symptoms
A headache can happen in any region of the head, on either side of the head, or in a single location.
There are various ways to define headaches. The International Headache Society (IHS) categorizes headaches as main when they aren't due to an impact of any other illness; Secondary if they are as a result of any other underlying cause.
Main headaches –

Primary headaches are standalone ailments caused by the overactivity of, or difficulties with, structures from the mind which are pain-sensitive. Including blood vessels, vessels, and nerves of the neck and the head. They might also result from fluctuations in chemical activity. Main headaches include cluster headaches migraines, and tension headaches.

Secondary headaches –

Secondary headaches are symptoms which occur when the nerves of the mind stimulate. To put it differently, the headache symptoms may be attributed to some other cause. An assortment of elements may cause secondary pain.
These include:
Alcohol-induced hangover

Brain tumour, Blood clots

Infection in or around the brain

Brain freeze / Ice-cream headaches

Carbon monoxide poisoning, Overuse of pain drugs

Dehydration, Concussion, Glaucoma, Stroke

Grinding of teeth at night

Flu, Panic attacks
Symptoms
Headaches may radiate across the head from a central point. They may be sharp or dull, come abruptly or gradually, they may last from less than an hour or persist for several days.
Signs of a headache depend upon the following:
Tension headache –

There might be a generally mild to moderate headache impacting all over the head.

Migraine Headache –

A throbbing pain in any specific portion of the head, generally on the front, or either of the sides and back of the head. These are severe and cause major discomfort to the patient and may nausea and or vomiting, and the individual may also feel hypersensitive to sound or light as a result. You are recommended to get physiotherapy for a migraine if there is frequent pain.

Cluster headaches –

These may cause severe pain around the eyes. They occur around a specific time of year for a period spanning a few weeks to one or two months.
What are the different types of a headache?
Tension headaches
Often felt as a ring or around the brow, tension headaches could last for days and may be tiring and uncomfortable, but they don't normally disturb sleep. Impacted individuals continue working with a pressure headache. These don't normally get worse with physical activity, though it is not strange to be somewhat sensitive to bright light or sound.
Tension headaches often worsen as the afternoon continues and therefore are usually least earlier in the day. An exception to this could be a hassle brought on by sleeping in an awkward position causing a sore throat. Tension headaches are often felt on either side of the head and called symmetrically. If they are in the front, they are referred to called pressure headaches and could disrupt concentration and work but generally not strong enough to make one stop everything.
Caused by tightness in the muscles in the back of the neck and above the scalp, stress, tiredness, and incorrect sleeping postures can make them worse. Many people today get tension headaches because of too much caffeine or alcohol, or due to dehydration or long periods away from food.
Tension headaches usually respond to painkillers. Changes in life can help – a sensible diet and like with less caffeine and oxygen. Pillows can help, as can preventing sound and acquire enough sleep. Poor eyesight also may cause tension headaches when studying in low light for extended periods.
Migraines
Migraines are a very common type of headaches, often throbbing and localized pain on one side of the head. They are intense enough to be disabling and may be strong enough to throw individuals off daily tasks and mostly retreat and try to sleep.
Migraines may last from a few hours to a few days. They exacerbate with motion and noise. Patients frequently feel nauseous or sometimes also vomit, even while the pain may not be acute. Patients find that watching TV or staying in light makes the pain worse. Mostly, those with this type of pain may suffer an attack or two every month.
Approximately a third of individuals with migraine experience a condition called warning signs which often includes flashing lights in front of their eyes. Generally, this is found like a firework display. They tend to happen on a single side of their vision just. Some individuals feel that it temporarily eliminates half of the eyesight. Other people experience weakness or tingling. This is followed by a headache that may last for around one hour and usually follows these warning signs. The pain and aggravation are on the other hand to the symptoms.
Remedy for migraines
Migraines may improve with darkness, sleep, rest and quiet. Drinking water can be helpful if you do not feel vomitish, and simple painkillers like paracetamol and aspirin may help. Some men and women discover they respond better to prescription preventive drugs provided by the doctor and this is a fantastic solution esp. to the frequently impacted. Migraines may be triggered by stress or by certain foods like chocolate, red wine, fatigue, or lack of body fluid – dehydration; hence folks must keep an eye out for and stay away from these conditions.
Cluster headaches – Cluster headaches, also called suicide headaches, usually happen in clusters, often daily for multiple days or weeks. They may vanish for weeks also. They often happen in male smokers. They are intense, one-sided headaches, that can be very disabling. Cluster headache patients frequently have a watery eye, or a stuffy nose, droopy eyelid along with the other symptoms.
Remedy for cluster headaches
Cluster headaches usually respond only to a treatment from the doctor; they may include oxygen inhalation accompanies with or without any pills.
Chronic daily headaches – Tension headache or chronic headache is brought on by a muscle strain in the back of the neck and affects girls more frequently. Continuous means that the problem is continuing and persistent. These headaches may be initiated by throat injuries or fatigue and might be made worse by medication overuse. A headache that happens long or nearly every day is known as a chronic headache.
Remedy for chronic headache
This form of a headache is treated by physiotherapy, preventing painkillers and sometimes by antidepressant drugs, many of which may be effective against chronic headaches.
Physical Therapy for Headache
A cervicogenic headache stems from the cervical spine or neck and it may impact different regions, like the rear of the head, over the surface of the head, either or on the face of the brain. This sort of headache happens because of an injury. Someone suffering from a headache finds an increase in symptoms along with the range of motion of the neck or the head and a diminished capacity to move them. Symptoms can increase with intervals or postures, like sitting in the computer for long periods. Symptoms related to cervicogenic headache include fatigue, muscular soreness, neck joint tenderness, shoulder or arm pain around the sides of the head, neck pain, light-headedness and nausea. Its symptoms and headache are delicate tissue tightness and/or activate factors caused by rigid joints in the throat and maybe nerve irritation.
Physical therapy is helpful for those who undergo headaches. The therapist will complete an extensive musculoskeletal examination to ascertain which structures are currently leading to the signs. The examination includes evaluation of a range of joint distress; the movement of this head/neck tightness, tenderness, and activate factors; endurance and strength of these neck flexor muscles; endurance and strength of these axio-scapular muscles; and posture. The therapist may also need a few more tests.
Physical treatment interventions used to deal with headache are not confined to pain control and exercise but also cover instruction on posture and body mechanics and soft tissue massages. Folks should attend therapy sessions 2-3 days each week for 3 to 6 months.
Does Therapy Provide Relief for Headaches?
The most frequent forms of headache are the one that originates in the neck bones. The other source of aggravation is vascular.
physiotherapy for a headache would help were proper exercises to strengthen the neck and shoulder muscles, with proper preventive/remedial medicines and staying away from factors that aggravate headaches, would be given to you and tips to remain healthy and continue to lead their regular life and do their daily activities without any discomfort.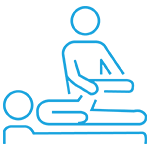 style="text-align:right;color:0f0f59;">
Read more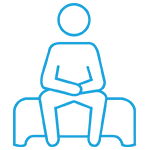 style="text-align:right;color:0f0f59;">
Read more
If there was an option of negative stars then I would have choosen it. They offered me a package of₹ 5950/- for 10 days and after 2 days updated me on new package of ₹5700/- for 7 days without my consent. Even deposited my earlier cheque and then I had to follow up for the balance for about 10 days explaining my issue everyday to the new person on their helpline. They don't acknowledge emails too. Worst experience and definitely not recommended

Mugdha Kulkarni


5/23/2019

Worst!!! I am paying for professional services and the attendant is not professional. The level of disappointment is i have to terminate services on Day 1 itself. And still I am being told to pay for 1 day. Please assess the attendant before going for services from care24

Praful Jadhav


5/07/2019

Unqualified office staff, when you call to clarify something. Many times they don't understand the question. They are not trained well. The customer care staff needs an upgraded system, where notes are fed into the system. So you don't need someone else calling up and giving you the same info. The caretaker is not trained well. If they are looking after an elderly person, they should know that they have to be in the best of health to look after my mother. She ended not making a meal for my mother and my neighbour had to provide it. If the caretaker is not well she should have asked for a replacement asap and not waited. It is shocking, we have paid a huge amount of money for this service and I am absolutely unhappy. Please do not call for caretaker's from Care24. As long as they are getting their money. They care a damn!!! Worst service providers.

Bonabelle Zuzarte


7/10/2019

Nurses and attendants provided by Caree24 are very good. In behavior and trust worthy. Thanks for their support

Anil Kathuria


6/28/2019

I got good experience wt dr Dhrita she is v good in physiotherapy n nice while talking n explains v nice

Sujata Rao


6/19/2019
I am still taking services from Care 24 since last two years. The caregivers are well trained and takes good care of my mother in law.
Sheila khanchandani
Sumesh Brother is Punctual, Efficient and knowledgeable and understands patients requirements completely.
Jayshree Prabhu
I have been using care 24 services and have been very happy with their services. Priyanka Rajbhar is our caretaker she is very disciplined kind and dedicated towards her work.
Saurabh Bhatt
The Nurse and the Attendant provided by Care24 are good in service, polite and punctual. We are happy with their service. The patient ( our family member) is been given proper care, feed and cleaned regularly.
Deepa Balvalli
Dr. Ralga had Attended to my father. He is suffering from PSP. We were specifically impressed by her techniques n method to handle the issue. We are planning on repeating her visits every month for positive results.
Uma Ram
Frequently Asked questions