Our nurses are experienced in providing a complete range of nursing care specializations, including nursing care for Wound Care :
Our nurses are experienced in providing a complete range of nursing care specializations, including nursing care for Wound Care :
Wound Care Nursing services
Overview
Wound Care Treatment
An injury involving a break in the body or tissues is called an open wound. Mostly open wounds are minor and can be cured at home itself. Open wounds are generally caused by accidents (car accidents) and falling etc. In cases of severe bleeding, it is recommended to get early treatment.
The most common type of complication that can be expected from an open wound is the risk of infection. Some symptoms that indicate this infection are- thick yellow or green or brown pus or pus with a foul odour etc. Some of the open wounds can be treated at home itself while others might need a doctor.
Be it a minor or major injury, it is significant to understand the type of wound and get the wound care treatment done accordingly. It is advisable to call in for a doctor if the wound causes bleeding for a long period of time. Basically, the fastest ways to heal an open wound are by using elevation and direct pressure through wound treatment. Very few injuries heal without bandages but mostly these wounds need urgent wound care at home and the preliminary stages of care are important as necrosis interfere with the healing process. So, an instant home care solution is recommended.
Types Of Wound care
Types Of Wound Dressing–
Gauze Sponge– This is used in all types of wound care treatment. These are 100% cotton and they have a property to absorb drainage and are absolutely economic. Marked as very useful for cleaning and dressing, gauze sponges are commonly used for open wounds as well.
Foam-These are made up of non- adhesive materials and are moderate to severely wounds and extensively used for pressure injuries.
Transparent– Transparent dressings are thin and allow moisture to get transferred. Also since it is transparent it allows viewing the wound and the healing process better and is effective for IV securement.
Hydrogel dressings– These are used for minimum wounds and wounds with dead tissues. It provides moisture to the wound and assists the breakdown of dry and dead tissues and hence promotes cell growth.
Calcium Alginates– From moderate to intensely exudating wounds these type of dressings are great for arterial ulcers as well as venous.
Types of Open Wounds
Laceration– It is a wound caused by the tearing of soft body tissues. A laceration wound is usually attacked by bacteria and also debris from whichever object the cut might have occurred. Such wounds are usually irregular.
Puncture– These types of wounds are caused by pointed or sharp substances such as teeth nails etc. Such wounds generally do not cause much bleeding and close up by themselves. But these are often prone to infection and need to be cured in time.
Abrasion– These kinds of wounds cause less bleeding and occur due to damages in the skin and exhibiting a partial thickness. These wounds mostly occur while the exposed skin gets in contact with a rough substance, resulting in rubbing off, of the upper layer of the epidermis.
Avulsion– It is a type of wound or injury wherein the soft skin is partially or completely torn off as a result of trauma or surgery. Such wounds generally cause damages to deeper tissues along with bleeding. Sometimes a great external force might completely tear apart a body part (a bone/ finger etc).
How Wound Healing Happens
In the case of wound treatment, the first objective is to minimize the flow of blood and the level of inflammation. Wound care at home includes use of ice packs, elevation, compression etc. is carried out to shut a wound, this is the basic wound care treatment. The skin is like a barrier between our body and bacteria and the opening of any part in the skin can cause a risk of infection so it is important to close/shut a wound as soon as possible. There are several methods to keep a surgical injury or wound perfectly closed for quick healing to begin. In most cases, surgical injuries are shut after the healing process starts. Surgical wound care nursing will help you to get quick relief in the injury is very major.
It is significant to follow the proper method of cleaning, washing and applying ointment to the cut or damaged skin to shut it well. The skin after cleansed should be covered with a well medicated adhesive bandage. Skin cells, as well as petroleum gels, help to shut the injuries leaving no marks of the scars.
Wounds – whether closed or open undergo different phases of healing. Small injuries or cuts heal comparatively faster than injuries caused by accidents or surgery etc. The smallest ones follow three consecutive ways of healing, namely: bleeding, clotting and then scab formation. Wounds that are of greater magnitude undergo a process of repair of tissue and tissue reformation.
New tissue growth occurs after the swelling decreases and it is observed to grow over the wounded area letting the exposed wound to disappear gradually. If it is an intense kind of wound, it will take more time to heal.
The formation of a scar is basically the final visible step of healing of the wound. Though the new skin feels less flexible at the beginning, it gets comfortable with time and these scars normally fade away on their own.
On observing odour, swelling, redness or fever one must approach a doctor for further care to be taken of and faster healing processes.
How can Care24 help?
Since deep and bigger wounds need regular care and attention with proper dressings, a patient is advised to get it done at home itself to avoid the further attack of germs or pathogens. In such cases, a patient isn't hospitalized but the right kind of care is taken at home. The care and ethics to be applied in such cases is our responsibility and through our service, we offer the best home health care wherein a qualified wound care nurse is made to visit your home and step by step carry forward the wound cleaning and dressing also providing efficient knowledge of the home-care techniques. So, if you need a home wound care nurse, feel free to contact us for the best of care and treatment assured in the most, you will also get nursing care plan for wound.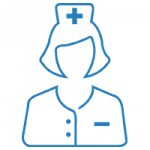 style="text-align:right;color:0f0f59;">
Read more
I got attendent for my ailing mother thru care 24. The best service i got...if i need infuture i will definitely go for care24 only...they are the best

felix thomas


3/21/2020

Unqualified office staff, when you call to clarify something. Many times they don't understand the question. They are not trained well. The customer care staff needs an upgraded system, where notes are fed into the system. So you don't need someone else calling up and giving you the same info. The caretaker is not trained well. If they are looking after an elderly person, they should know that they have to be in the best of health to look after my mother. She ended not making a meal for my mother and my neighbour had to provide it. If the caretaker is not well she should have asked for a replacement asap and not waited. It is shocking, we have paid a huge amount of money for this service and I am absolutely unhappy. Please do not call for caretaker's from Care24. As long as they are getting their money. They care a damn!!! Worst service providers.

Bonabelle Zuzarte


7/10/2019

Horrible service! can't rely on them.They ditch on last moment.Attendents are not punctual,reliable,well behaved and even honest.Service provider doesn't turn up and still they start billing customers .Better to stay away.

Sonal Agrawal


11/04/2019

Nurses and attendants provided by Caree24 are very good. In behavior and trust worthy. Thanks for their support

Anil Kathuria


6/28/2019

Horrible, unprofessional service! Advance paid.The caregiver did not show up. When complained to customer care, they said they will find a replacement and call back. No call back, no replacement. They shut for the day and the customer is felt in a lurch. Extremely disappointing. Will never avail this service again and will spread the word too.

Shraddha Shah


11/02/2019
I am still taking services from Care 24 since last two years. The caregivers are well trained and takes good care of my mother in law.
Sheila khanchandani
Sumesh Brother is Punctual, Efficient and knowledgeable and understands patients requirements completely.
Jayshree Prabhu
I have been using care 24 services and have been very happy with their services. Priyanka Rajbhar is our caretaker she is very disciplined kind and dedicated towards her work.
Saurabh Bhatt
The Nurse and the Attendant provided by Care24 are good in service, polite and punctual. We are happy with their service. The patient ( our family member) is been given proper care, feed and cleaned regularly.
Deepa Balvalli
Dr. Ralga had Attended to my father. He is suffering from PSP. We were specifically impressed by her techniques n method to handle the issue. We are planning on repeating her visits every month for positive results.
Uma Ram
Frequently Asked questions