Our nurses are experienced in providing a complete range of nursing care specializations, including nursing care for respiratory patients
Our nurses are experienced in providing a complete range of nursing care specializations, including nursing care for respiratory patients
Respiratory Nursing Service
Overview
Nursing care plan for Respiratory distress in newborn syndrome
Respiratory distress syndrome is also known as hyaline membrane disease (HMD). It causes the greatest risk in premature infants. Respiratory distress syndrome (RDS) is the condition when the neonate has difficulty breathing due to surfactant deficiency at birth. It is the commonest clinical problem faced by preterm infants and is directly proportional to structurally immature and surfactant-deficient lungs.
Progressive and high-frequency respiratory insufficiency, breathlessness due to immaturity and atelectasis of the lungs characterize the RDSNB. It is reported that although it has been linked to a qualitative and quantitative dysfunction of the pulmonary surfactant system, its replacement has been associated with a sustained improvement in lung function and a reduction in the mortality rate
Causes and Risk factors
Low gestational age
Impaired synthesis of pulmonary surfactant
Prematurity of the lungs structurally and functionally
terminal alveoli with insufficient surfactants
The gestational age is the main risk factor in causing respiratory distress syndrome. The preterm infants will be with immature lungs and with insufficient surfactants which leads to increased surface tension in the alveoli and reduced lung compliance, leading to increased work of breathing; hypoventilation, leading to respiratory acidosis; increased intrapulmonary shunting and severe hypoxaemia; fall in lung compliance to 25 per cent; and increased dead space.
symptoms of neonatal RDS
Tachypnoea (respiratory rate >60/minute);
Nasal flaring (from the use of alae nasi as accessory muscles);
Sternal and intercostal recession (due to the compliant chest wall and noncompliant lungs);
Central cyanosis;
Apnoea;
Expiratory grunt (caused by the infant exhaling against a closed glottis, which maintains a high residual air volume in the lungs preventing alveolar collapse).
Diagnostic evaluation
Diagnosis is confirmed by history, blood gases showing impaired respiratory function, and an X-ray demonstrating the classic reticulogranular or 'ground glass' appearance and air bronchograms (radiolucent air-filled airways).
Primary nursing care plan for respiratory distress in a newborn
Progressive and high-frequency respiratory insufficiency

Breathlessness due to immaturity

Atelectasis of the lungs

Other diagnosis associated with nursing care

Varying degrees of tachypnea

Nasal flaring

Retractions

Moaning

Cyanosis
Where the apnoea may result secondary to the hypoxemia and respiratory failure. And also in some cases, there's evidence of reduced vascular murmur due to the severity and due to the disseminated micro atelectasis.
By observing the severity of respiratory distress, an intensive nursing care plan for respiratory distress is needed to prevent and to decrease the mortality rate.
Medical management
The condition can be prevented, or the severity reduced, by antenatal administration of betamethasone. The course of the disease is altered by exogenous surfactant therapy and assisted ventilation.
Attention to thermoregulation and oxygenation can decrease the severity of RDS.
Non-respiratory management of RDS
Temperature control is an important facet of the care of the infant with respiratory distress and both hypothermia and hyperthermia should be avoided. The temperature should be maintained in the neutral thermal range.
Internal feeding should generally be avoided in infants with significant respiratory distress (oxygen requirements greater than 35 per cent). During the initial stabilisation, intravenous fluid therapy is useful if it can be started easily but premature infants do not necessarily require an IV immediately. Exposure to manipulation and cold stress may do more harm than good in this situation. Attention to the prevention of hypoglycaemia is, however, an important part of an ongoing nursing care plan for acute respiratory failure.
Minimal handling is important and can be facilitated by the use of monitors to help assess the infant's status (cardiorespiratory, temperature and oxygen saturation monitors should be used whenever possible).
Antibiotics – commence penicillin and gentamicin therapy after initial investigations.
Respiratory management of RDS
Airway
Placing the unwell infant in the prone position rather than supine may provide a clear airway. Ensure the infant has full cardiorespiratory and saturation monitoring when placing prone. Repeated suctioning of the pharynx is not required and may cause apnoea and hypoxia.
OxygenBoth too much and too little oxygen are bad for preterm infants, hypoxia is much more dangerous over the short period while awaiting transport.
Monitoring of oxygen
Capillary acid-base status (CAB) allows monitoring of pCO2 and pH. High pCO2>70 is an indication for intubation
Arterial blood gases (ABG) – accurate assessments can be made from samples taken from indwelling arterial lines which are usually performed in an intensive care setting, aiming to keep pO2 between 50 and 80 mm Hg. Assessment of oxygen requirements from arterial 'stabs' is not reliable.
Non-invasive monitoring – oxygen saturation monitors may be attached to the infant's right hand (pre-ductal). The desired range for infants is 91 – 95 percent.
Cyanotic threshold – keep the ambient oxygen concentration 5 to 10 percent above the level at which the infant is noted to be cyanosed if saturation monitoring is unavailable.

Administration of oxygen
Oxygen concentrations up to 40 per cent may be achieved through the oxygen port into an incubator.
Above 40 per cent is achieved using warmed, humidified gas delivered via a headbox if CPAP is not available. If using a headbox, flow rates of at least 8-10 l/min are required to avoid rebreathing of carbon dioxide.
Pharmaceutical management
Surfactant administration should be considered in any premature intubated infant with a presumed diagnosis of RDS.
Dosages
Initial recommended dose is 200 mg/kg/dose (2.5 mL/kg), up to 2 repeat doses of 100 mg/kg may be considered at 12 hourly intervals.
Nursing care plan for acute respiratory failure
Identifying and treating the cause and other related symptoms.

Administering the oxygen as prescribed by the physician in an appropriate way

Placing the infant in a prone position to clear the airway

Restricting the fluid intake as prescribed

Providing respiratory treatment as described

Injecting the surfactants with proper dosage
Documentation guidance
Respiratory status of the infant is recorded

The vital signs are evaluated

To rule out any complications or side effect

Documenting the response to treatment.
How can Care24 help?
As the patient recovery is ensured by a post-operative nursing care plan for lower respiratory tract infection and nursing care plan for upper respiratory tract infection, post-operative care becomes the vital element of the curing process. Postoperative nursing care plan for lower respiratory tract infection and nursing care plan for upper respiratory tract infection for individuals might be easy and may be short term or long term and may entail some procedure.
From the warmth of her/his home, a patient is much better off, more so if long term nursing care is required for recovery. Aiding this kind of care is our care team of home services. Included in service are our group of nurses and other caregivers as needed. They would come and visit you and offer good care within the confines of your home. Therefore, if you require care at home, look no further and reach out to us.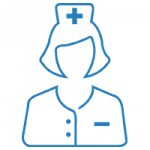 style="text-align:right;color:0f0f59;">
Read more
Horrible service! can't rely on them.They ditch on last moment.Attendents are not punctual,reliable,well behaved and even honest.Service provider doesn't turn up and still they start billing customers .Better to stay away.

Sonal Agrawal


11/04/2019

I used Care24 services for 7 months duration in 2019-20. Carers they provide are a mixed bag. Some are really good while others lack even basic service skills. You got to be very very lucky to get one and same carer over long time as carers often go on leave. When regular carer is on leave, every time they will send new carer. So family members need to repeat everything, right from home address, directions to patient's routine, medicines etc. Do not expect that Care24 will provide any heads-up or patient routine information to new carer who is visiting. Over the 6 months of Mumbai-based care services I used from Care24, there were over 15 instances where new carers were late more than 2 to 3 hours. Care24 support team is very lethargic, there were times when support team assumed that carer has reached home when he had not even started from his place. Support team is unaware of carers being late to customer's place. Then came in so called, the technology upgrade, Jan-Feb 2020, they had a new IT system and there were numerous issues with billing, sending invoices and payment receipts to customers (as told by support team themselves). Support staff told me at least 10 times over phone and email that there are system issues in billing and payment, I had to calculate amount manually on my own and then Pay them. With new system, accounts were on toss, no invoices were sent to customers (in spite of the fact that payment policy says payment needs to be made after receiving invoice.) I had 20-25 emails following up for invoice and payment receipts, but their support team in Mumbai did not care to respond. I found their behavior very unprofessional and not good over these 2-3 months. If you are outside for work (or overseas) and not staying with the patient or your parents, I strongly suggest DO NOT USE CARE24, as they do not respond to your emails and phone in time. They do not bother even when the patient is without care because of their delays in operations and carer issues. They need to improve basic operations first, give timely and consistent services to customers, and then worry about Apps, Digital Assistants and other tech-stuff. .My genuine advice to them--- You are dealing with patient healthcare services, where patient family is relying on you. This is not a courier service business where you are sending people to move boxes and you would't care much when service is delayed !!

Sanket Deo


3/05/2020

We contacted care 24 for my Dad's physiotherapy. Our physiotherapist Dr Dharita is very knowledgeable and extremely patient. My Dad is showing a lot for improvement in terms of his movement.

D W


3/21/2019

Unqualified office staff, when you call to clarify something. Many times they don't understand the question. They are not trained well. The customer care staff needs an upgraded system, where notes are fed into the system. So you don't need someone else calling up and giving you the same info. The caretaker is not trained well. If they are looking after an elderly person, they should know that they have to be in the best of health to look after my mother. She ended not making a meal for my mother and my neighbour had to provide it. If the caretaker is not well she should have asked for a replacement asap and not waited. It is shocking, we have paid a huge amount of money for this service and I am absolutely unhappy. Please do not call for caretaker's from Care24. As long as they are getting their money. They care a damn!!! Worst service providers.

Bonabelle Zuzarte


7/10/2019

Nurses and attendants provided by Caree24 are very good. In behavior and trust worthy. Thanks for their support

Anil Kathuria


6/28/2019
I am still taking services from Care 24 since last two years. The caregivers are well trained and takes good care of my mother in law.
Sheila khanchandani
Sumesh Brother is Punctual, Efficient and knowledgeable and understands patients requirements completely.
Jayshree Prabhu
I have been using care 24 services and have been very happy with their services. Priyanka Rajbhar is our caretaker she is very disciplined kind and dedicated towards her work.
Saurabh Bhatt
The Nurse and the Attendant provided by Care24 are good in service, polite and punctual. We are happy with their service. The patient ( our family member) is been given proper care, feed and cleaned regularly.
Deepa Balvalli
Dr. Ralga had Attended to my father. He is suffering from PSP. We were specifically impressed by her techniques n method to handle the issue. We are planning on repeating her visits every month for positive results.
Uma Ram
Frequently Asked questions