Nursing Care For Arthritis
Our nurses are experienced in providing a complete range of nursing care specializations which includes:
Nursing Care For Arthritis
Our nurses are experienced in providing a complete range of nursing care specializations which includes:
nursing care services for ARTHRITIS
Overview
Arthritis is inflammation of one or more of your joints. The signs of arthritis are stiffness and pain, which worsen with age. The most common forms of arthritis are rheumatoid arthritis and osteoarthritis.
Osteoarthritis causes cartilage – the tough tissue that covers the ends of bones in which a joint is formed by them – to break down. Rheumatoid arthritis is an autoimmune disease that targets the lining of joints (synovium).
Uric acid crystals, disorder or infections, such as lupus or psoriasis, can lead to different kinds of arthritis.
Treatments vary depending on the form of arthritis. Arthritis treatments' goals would be to decrease symptoms and enhance the quality of life.
Symptoms and Causes
The most frequent symptoms and signs of gout include the joints. Based on the type of arthritis you have; the symptoms and signs might include:
Infection

Stiffness

Swelling

Redness

Reduced range of movement
Reasons
There's not any single reason for all kinds of arthritis. The cause or causes change based on the kind or the kind of arthritis.
Possible causes might include:
Injury, resulting in degenerative arthritis

abnormal metabolism, resulting in gout and pseudogout

inheritance, like in osteoarthritis

ailments, like in the arthritis of Lyme disease

immune system malfunction, like in RA and SLE
A few types have no cause and seem to be erratic in their development, although many kinds of arthritis are connected to a combination of variables.
Some individuals might be more likely to have arthritic problems. Additional elements, such as disease trauma, smoking, and physical injuries can interact to raise the risk of arthritis.
Diet and nourishment may play a part in treating arthritis and the risk of arthritis, even though certain foods, food sensitivities or intolerance aren't known to induce arthritis.
As they can provoke an immune system reaction, foods that increase inflammation like diets and foods high in sugar may make symptoms worse.
Gout is 1 kind of arthritis that's closely connected to diet, as it results due to elevated uric acid levels.
Foods which include foods, such as red wine, fish, and legumes, can cause a flare-up in gout
Nursing care plan for Arthritis
Nursing care plan for arthritis focuses on relieving symptoms and improving function. Before you decide what works best for you personally, you might have to try several distinct treatments or combinations of remedies.
Medications –

Differ based on the sort of arthritis. Commonly used arthritis drugs include

Analgesics –

These drugs decrease pain but have no impact on inflammation. Examples include acetaminophen tramadol along with narcotics containing oxycodone or hydrocodone.

Nonsteroidal anti-inflammatory medications (NSAIDs) –

NSAIDs reduce swelling and pain. Over the counter, NSAIDs include ibuprofen and naproxen sodium. Some kinds of NSAIDs are available by prescription. Oral NSAIDs may lead to stomach discomfort, and a few could raise your chance of stroke or heart attack. Some NSAIDs are available as gels or lotions, which may be rubbed on joints.

Counterirritants –

Some varieties of lotions and lotions contain the ingredient which makes peppers, menthol or capsaicin. Rubbing at these training around the skin of your joint might interfere with the transmission of pain signals itself.

Disease-modifying antirheumatic drugs (DMARDs) –

Utilized as a treatment for rheumatoid arthritis, DMARDs prevent or slow your system. Examples include methotrexate and hydroxychloroquine.

Biologic response modifiers –

Typically utilized with DMARDs response modifiers are drugs which target protein molecules which are involved in the immune reaction. Examples include etanercept and infliximab.

Corticosteroids –

This type of medication, including cortisone and prednisone, inhibits the immune system and reduces inflammation. Corticosteroids are injected into the joint or may be taken.
Therapy – Physical therapy can be helpful for some kinds of arthritis. Exercises strengthen the muscles and may enhance the range of motion. Sometimes, braces or splints can be justified.
Surgery – If conservative measures do not help, surgery may be suggested by your physician, for example
Joint repair –

On occasion, joint surfaces realigned or could be smoothed to decrease pain and enhance function. These kinds of processes may be performed via small incisions within the joint.

Joint replacement –

This process removes your original joints and replaces it. Joints replaced are knees and hips.

Joint fusion –

This process is used for smaller joints, like the ones from ankle the wrist and palms. It locks those endings together until they cure into a unit and removes the ends of both bones.
Nursing care for Arthritis
The most frequent problems which need to be addressed at the nursing care plan to the individual with rheumatoid arthritis (RA) contain soreness, sleep disturbance, fatigue, changed the mood, and restricted freedom. Advice is needed by the individual with RA concerning the disorder to create daily decisions that are self-management and to deal with a chronic illness.
Listed below are programs for nursing care of patient with arthritis and nursing identification for rheumatoid arthritis
Intense Pain

Impaired Physical Mobility

Disturbed Body Image

Self-Care Deficit

The risk for Impaired Home Care

Deficient Knowledge

Other Potential Nursing Care Plans
Nursing interventions for arthritis
Nursing interventions for arthritis and Rationales:
Evaluate and manage chronic and severe pain: Pillow supports, Warm compresses to loosen rigid joints/relax muscles, Cold compresses to alleviate pain and decrease swelling, Administer PRN pain meds

The principal challenge of patients with RA is that the extreme pain and stiffness of the joints. Manage breakthrough pain.

Administer drugs appropriately

NSAIDs are given to decrease inflammation and alleviate pain

Steroids are frequently given to decrease inflammation and slow joint damage

DMARDs are disease-modifying antirheumatic drugs which are given to impede the development of RA and rescue the tissues and joints from permanent damage

Biologic representatives are biologic response modifiers and operate by targeting portions of the immune system that trigger inflammation.

Boost self-care – As the disorder progresses, it could be hard for individuals to do ADLs like feeding themselves or combing their hair; supply tools like eating utensils or toothbrushes with bigger grips to encourage patients to stay independent.

Cluster maintenance, encourage remainder

Fatigue is a Frequent symptom of RA. Cluster maintenance and encourage remainder as essential

Boost positive self-image – Patients with joint deformities can encounter a negative body image

Encourage action / Exercise – Patients fatigue easily, but daily exercise might help loosen joints. Encourage activity.

Nutrition and lifestyle instruction: wholesome diet, avoid alcohol, stop smoking. When individuals are in pain, they frequently wish to switch to comfort foods. Assist patients to make wholesome diet choices, avoiding smoking and alcohol.

Boost hydration.
Nursing care plan for gouty arthritis
Your physician or physical therapist can recommend exercises to you, which could incorporate aerobic exercise, strengthening exercises, exercises, and other actions as per the nursing care plan for gouty arthritis.
Range-of-motion exercises –

These exercises improve your ability to move your joints and relieve stiffness. These exercises may include movements like rolling your shoulders forward or lifting your arms and backward. These exercises can be carried out.

Strengthening exercises –

These exercises allow you to build and protect your joints. Weight training is a good illustration of a workout which may help you improve or keep your muscle power. Don't forget to avoid exercising the identical muscle groups two days in a row. Rest a day involving your workouts and require an excess day or 2 in case your joints are swollen or painful. Two days per week is, although a program can help you jump start your progress when beginning a program.

Aerobic exercise –

Endurance or aerobic exercises assist to your fitness. They give you more endurance and energy, help you control your weight and can improve your health. Examples of exercises which are easier on your joints include an elliptical machine, swimming and having. Try to work your way around 150 minutes of aerobic workout each week. If that is easier on your joints, you can divide that time. A few times a week is far better than no exercise, although moderate-intensity exercise is the most powerful and best if it is done most days of this week. However, your breathing rate will be raised to learn whether you're in the moderate intensity exercise zone, then you need to have the ability to continue a conversation while exercising.

Other actions –

Any motion will help. Daily activities like raking leaves, mowing the yard and walking the puppy count. Body consciousness exercises, such as mild forms of yoga or tai chi, avoid falls helps you improve balance, improve posture and coordination, and encourage comfort. Make sure you inform your teacher and prevent moves or positions that could lead to pain.
How can we Assist?
As patient recovery is ensured by postoperative nursing care plan for arthritis, postoperative care becomes a vital element for the curing process. Post-operative care for individuals might be easy and may be short term or long term or may entail procedure for a few.
In case of long term post-operative care, a patient is much better off within the warmth or home rather than in a hospital. Aiding this kind of care is something that we provide from our home care nursing services. As a part of our services, our group of nurses and other caregivers, would come and see you and offer care. In some cases, the nurse may remain with the individual for 24*7 monitoring and attention.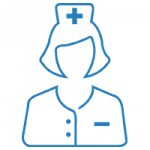 style="text-align:right;color:0f0f59;">
Read more
Worst experience ever! Have hired a caregiver and a nurse. The nurse arrives late repeatedly inspite of being told about how critical medication timings are, falls asleep during day duty, is clueless about timings and medications inspite of us having guided them and has no sound medical knowledge whatsoever. She insisted that a fever of 99.7 is normal and even tried feeding the patient through riles tube with the patient lieing down inspite of there being a recliner arrangement. Neither the nurse or the attendant knew the correct way of lifting a patient from the bed, it was all ignorant tug and pull. Any complaints made to the organisation made no difference as they need more than a day to arrange for a replacement and one needs to deal with the same incompetent staff for another day or risk having no caregiver coming over (as bluntly informed by the call center) at all. Furtheron, the same performance continued the next day. In fact, in the absence of the family members it was observed through a baby monitor that the attendant and the nurse were sitting and chatting away while the patient was trying to sleep and literally PASSING FOOD OVER TO EACH OTHER OVER THE PATIENT! If this wasnt bad enough, the attendant developed a cough and a fever and when a call was made to care 24 asking them to send a replacement on the next day at least as the patient has low immunity, the organisation again gave a choice, we could have the same attendant and risk the patient getting sick, or have no attendant for the next day as they didn't have anyone available. Do not fall for the sales pitch of the executives over the phone as their premium prices and promises of exceptionally well trained staff is nothing but marketing mumbo jumbo. The professionalism and training of the staff that comes to your door is as garbage as the service of the organisation. More importantly, do not trust this organisation with the health and well being of your loved ones as no one in the entire heirarchy of care 24 really 'cares'. You would be better off hiring someone from a local agency. Have had much better experiences with randomly contacted nurses and attendants through justdial. Even though they live far, they reach on time The local organisations are also promptly able to provide replacements if need be. P.S. The 1000 or so rupees registration charge they take from you initially, is essentially a financial clickbait as its money they've made off you after they have stressed you out, contributed to deterioration of the patient and compelled you to suspend their services.

Marzouq Shaikh


3/09/2020

The physiotherapist came to my home was very helpful and knowledgeable. She properly gave me the detailed information about my injury. Also the first assessment is free of cost.

varshflute


10/17/2019

Horrible, unprofessional service! Advance paid.The caregiver did not show up. When complained to customer care, they said they will find a replacement and call back. No call back, no replacement. They shut for the day and the customer is felt in a lurch. Extremely disappointing. Will never avail this service again and will spread the word too.

Shraddha Shah


11/02/2019

We had a ridiculously pathetic experience with them. Took an attendant service, a 10 day offer (rs 600 instead of their regular fee of rs 800), for my mother who had undergone an knee replacement surgery. In six days, 4 different attendants were assigned for no fault of ours. We had terrible experience going through the back-end team trying to explain the importance of sending only one attendant and not a different one every new day. The last person assigned wanted to leave by 5pm even though the timings were from 8am to 8pm. With this many other terrible instances in these 6 days, we had no option but to cancel the services. The back-end team were utterly useless in understanding the importance of having only one person assigned. They kept insisting that we pay for 800rs per day for 6 day and offer of rs 600 per day would be invalid. The management should look into this scam and take immediate action on the team. Note: Even though we wanted the services, we were forced to abandon it with no fault of ours. The back-end team has absolute disregard for the grievances of the client.

Rahul Dhakka


12/27/2018

My father had a hip bone surgery in January. I have been using Care24 services ever since. The attendants that cane were good in the beginning. However their services have become good to bad to worse to worst in the last 15 days. They changed the night attendant without informing me personally just 6 hours before the time. My father had just settled down with the last attendant and now they were sending a replacement tonight. To add to my frustration the guy didn't turn up and did not answer the calls. When I called their call centre - they said they can't help me at this hour. Well- I can't help but call them CARELESS CARE24.

Jasbir Basu


4/06/2019
I am still taking services from Care 24 since last two years. The caregivers are well trained and takes good care of my mother in law.
Sheila khanchandani
Sumesh Brother is Punctual, Efficient and knowledgeable and understands patients requirements completely.
Jayshree Prabhu
I have been using care 24 services and have been very happy with their services. Priyanka Rajbhar is our caretaker she is very disciplined kind and dedicated towards her work.
Saurabh Bhatt
The Nurse and the Attendant provided by Care24 are good in service, polite and punctual. We are happy with their service. The patient ( our family member) is been given proper care, feed and cleaned regularly.
Deepa Balvalli
Dr. Ralga had Attended to my father. He is suffering from PSP. We were specifically impressed by her techniques n method to handle the issue. We are planning on repeating her visits every month for positive results.
Uma Ram
Frequently Asked questions