angioplasty post operative care
Our nurses are experienced in providing a complete range of nursing care specializations, including nursing care for Angioplasty
angioplasty post operative care
Our nurses are experienced in providing a complete range of nursing care specializations, including nursing care for Angioplasty
angioplasty post operative nursing care
Overview
Angioplasty Post Operative Care in Your Home
Angioplasty Interventional procedure might be carried out from the femoral artery in the groin or the region on the top of your thigh or from the radial artery in your arm. After discharge from hospital, there will be a bandage dressing at the catheter insertion site. The afternoon following the procedure, you might simply moisten the dressing and take it off.
Once the bandage is removed, please cover the region with a tiny adhesive bandage. It is common for the catheter insertion site to have a blue and black bruise. The site might also be somewhat bloated and pink with a little lump at the site.
Wash the catheter insertion site at least once a day with water and soap. While cleaning the insertion site, use water without rubbing. Keep the place dry and clean while showering. Don not use creams, lotions or ointment on the wound. Wear loose clothing and loose panties and do not use a bathtub soak, float at a pool or pond for a week.
Guidelines for Angioplasty
Overall Guidelines
The Cardiologist will let you know when to resume activities. Generally, you will have to keep resting and overall activity low for the first two weeks of post op care angioplasty period as you will feel feeble and tired. Take walks a few times during the day.
For Femoral Procedure
During the first 3 to 4 days of the

post op care angioplasty

, do not strain during bowel movements to prevent bleeding from the catheter insertion site.

Avoid heavy lifting greater than 10 pounds and pushing or pulling heavy items in the first 5 to 7 days following the procedure.

Do not take part in strenuous activities for 5 days following the procedure. This includes sports – bowling, golf, playing tennis, and running.

Do not use a lawn mower, bike, etc for 48 hours.

You can climb stairs if desired but walk up and down the stairs more slowly than normal.

Gradually increase your activities till you achieve your usual activity level within a week following the process.
Things to Expect at Home
During the period of your post op care angioplasty, expect to have a bruise or stained region at the site of catheter insertion. At precisely the exact same site, there can also be a little lump which shouldn't get larger, soreness when stress is applied and maybe one or two drops of release. You may feel slimmer than normal sometimes. If your procedure has been performed while you had a heart attack, the fatigue will last more – generally for six months, the period it typically requires recovery after a heart attack.
When to call the Physician
Should you feel chest discomfort like you felt prior to the process or during it while the balloon catheter was inflated in your arteries.

When the wound on your arm or leg site gets larger, turns reddish, drains a thick yellow/brown substance or is debilitating, even without any pressure. If the lump is leaking blood, it might be an indication that the hole isn't curing.

If there is fever or should you experience swelling at the site of catheter insertion
Cardiac Rehabilitation Basics
Your Cardiologist will refer you to a cardiac rehabilitation program — such programs are often offered at hospitals or you can do these from your own house by calling in a physiotherapist from our centre. The time you'll spend in rehabilitation will depend on your needs, and you get a personalized physical activity program. Training generally starts with light exercises and you will gradually build up to more intense aerobic activity.
You may also engage a dietitian in cardiac rehabilitation for working out a healthy eating plan and obtain help. Your program will also include advice and education to help understand how to manage your heart condition, and you will get support and training to help resume normal activities. Every patient is different, and each treatment plan is personalized.
Exercises for Angioplasty
Healthy Heart Exercise Tips
When your doctor gives you the go-ahead to exercise on your own, here are a few tips for safely staying fit
After eating, wait at least 90 minutes before exercise.

Mandatory 5 minutes warm up before aerobics.

Start slowly and increase your activity level gradually.

Dress according to weather and "always" stay hydrated

Take 5 minutes to cool down after exercise before you sit — otherwise, you may feel light-headed or heart palpitations.

If fatigued or short of breath when exercising, stop the activity, and see a doctor as soon as possible. If you experience chest pain, stop exercising immediately and go to the emergency.
Such tips once implemented in your post op care of angioplasty, these become starting points for making lifestyle changes for heart health improvement.
The Benefits of Exercise After Angioplasty
If you do not exercise and eat a healthy diet , you can put your heart health at risk. Exercise can help you achieve and maintain a healthy weight, but the benefits do not stop there. Exercise also does the following
Strengthens the entire cardiovascular system
Improves blood circulation

Increases nitric oxide absorption, aiding in widening blood vessels and increasing blood flow.

Mobilizes cells in the body that help repair damage caused by previously hardened arteries.
Finding Exercises that Works for Your Angioplasty Post Operative Care
There are many good exercise options to consider when you're ready to start being active as part of your cardiac rehab after angioplasty. Walking, running, weightlifting, and any activity that raises heart rate and increases cardiovascular fitness can be safe after recovery from angioplasty.
An important part of creating your exercise plan is to select the activities you find enjoyable and set reasonable goals so you are more likely to continue them.
Use these questions to find the best alternatives
Do you get bored easily? If so, choose an activity that offers a lot of options. For example, running and cycling can be done at many different speeds and inclines — you can mix it up and change the scenery easily. Or join a gym and sample a range of workout options and exercise classes.

Are you self-conscious? If you do not like the idea of working out in front of a lot of people, you do not necessarily need to join a gym but exercise at home instead.

Does your motivation fizzle out too fast? If you need motivation, work out with a personal trainer or ask a friend to exercise with you. Including someone else in your fitness plans can help keep you motivated and stay on track with your goals.
Make a list of all exercise options that appeal the most to you and discuss them with your doctor. Once you have the green light to get active, you can start to reap the benefits of a lifestyle that puts heart health first.
How can Care24 help?
As the patient recovery is ensured by a postoperative nursing care, postoperative care is a vital element of the curing process. Post-operative care for individuals might be easy and may be short term or long term or may entail procedure for a few.
In case of long term post-operative care, a patient is much better off within the warmth or home rather than in a hospital. Aiding this kind of care is something that we provide from our home care nursing services. As a part of our services, our group of nurses and other caregivers, would come and see you and offer care. In some cases, the nurse may remain with the individual for 24*7 monitoring and attention.
Therefore, if you require nursing care in your home, look no further and trust your loved ones' care to Care24 and we guarantee a satisfactory and quick recovery of the individual in the most effective and fastest way possible.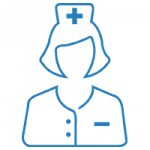 style="text-align:right;color:0f0f59;">
Read more
Horrible, unprofessional service! Advance paid.The caregiver did not show up. When complained to customer care, they said they will find a replacement and call back. No call back, no replacement. They shut for the day and the customer is felt in a lurch. Extremely disappointing. Will never avail this service again and will spread the word too.

Shraddha Shah


11/02/2019

Mangal Laad has visited us for a couple of days in the day. She is very kind, attentive and trustworthy. She has been with us like an extended Family. The patient has also appreciated her services. She is excellent. We thank you for Mangal Laad.

Tanuka M


3/09/2020

Worst!!! I am paying for professional services and the attendant is not professional. The level of disappointment is i have to terminate services on Day 1 itself. And still I am being told to pay for 1 day. Please assess the attendant before going for services from care24

Praful Jadhav


5/07/2019

Nurses and attendants provided by Caree24 are very good. In behavior and trust worthy. Thanks for their support

Anil Kathuria


6/28/2019

I got good experience wt dr Dhrita she is v good in physiotherapy n nice while talking n explains v nice

Sujata Rao


6/19/2019
I am still taking services from Care 24 since last two years. The caregivers are well trained and takes good care of my mother in law.
Sheila khanchandani
Sumesh Brother is Punctual, Efficient and knowledgeable and understands patients requirements completely.
Jayshree Prabhu
I have been using care 24 services and have been very happy with their services. Priyanka Rajbhar is our caretaker she is very disciplined kind and dedicated towards her work.
Saurabh Bhatt
The Nurse and the Attendant provided by Care24 are good in service, polite and punctual. We are happy with their service. The patient ( our family member) is been given proper care, feed and cleaned regularly.
Deepa Balvalli
Dr. Ralga had Attended to my father. He is suffering from PSP. We were specifically impressed by her techniques n method to handle the issue. We are planning on repeating her visits every month for positive results.
Uma Ram
Frequently Asked questions