Cystic Fibrosis Nursing Care
Our nurses have experience in providing a wide range of Cystic Fibrosis care services, which includes:
Cystic Fibrosis Nursing Care
Our nurses have experience in providing a wide range of Cystic Fibrosis care services, which includes:
Cystic Fibrosis Nursing Care
Overview
Cystic Fibrosis
Cystic fibrosis is an inherited disease that causes damage to other organs within the body, digestive tract, and the lungs.
Cystic fibrosis affects the cells that make sweat, mucus and digestive juices. Normally, these fluids are slick and thin. However, in people with cystic fibrosis, a defective gene causes the secretions to become thick and sticky. So, instead of acting as lubricants, the secretions end up plugging the valves, tubes, and passageways, particularly within the pancreas and the lungs.
Individuals with the illness can attend work and school, and frequently have a greater quality of life compared to individuals with cystic fibrosis had in decades although cystic fibrosis needs care. Improvements in screening and therapies mean individuals with cystic fibrosis could live in their mid to late 30s and a few are currently living in their 40s and 50s.
Symptoms of Cystic Fibrosis
Screening of newborns for cystic fibrosis should be performed. Within the first month of life, the status can be identified if this is performed. Subsequently, until symptoms develop, for individuals born prior to screening has been performed, it is essential to know about symptoms of cystic fibrosis.
Symptoms and fibrosis signs change, depending upon this disease's intensity. In the exact same individual, symptoms may improve or can worsen as time passes. Some individuals may not experience any symptoms until adulthood or adolescence.
Individuals with cystic fibrosis have a degree of salt in their sweat. When kissing their kids', parents may sometimes taste the salt. Most of the symptoms of cystic fibrosis affect the digestive tract and the respiratory system. But adults diagnosed with cystic fibrosis are more likely to have atypical symptoms, like recurring bouts of the inflamed pancreas, pancreatitis, infertility, and recurring pneumonia.
Respiratory symptoms and signs
The tubes which carry air in and out are clogged by the sticky and thick mucus. This can cause symptoms and signs such as
Intolerance to exercise
A persistent cough that produces thick mucus or sputum
Breathlessness and wheezing many times
Repeated lung ailments
Inflamed nasal passages or a stuffy nose
Oesophageal signals and symptoms
The thick mucus may block tubes that carry digestive enzymes from your pancreas to your small intestine. Without these enzymes, your intestines are not able to consume the nutrients that you consume. The result is foul-smelling, fatty stools
Severe constipation
Poor weight gain and growth and intestinal congestion, called meconium ileus, particularly in newborns
Reasons for Cystic Fibrosis
Cystic Fibrosis is an inherited illness. For somebody to develop this disease, they will need to inherit the gene.
The gene includes codes for creating a protein which controls the flow of water and salts out such as the pancreas and the lungs.
In cystic fibrosis, salt's equilibrium is disrupted, resulting in water and salt beyond their cells and the creation of mucus that was thicker-than-normal.
People with 1 copy of the gene are called carriers. They don't have the illness or its symptoms. Both parents must be carriers to have the disease.
If two carriers have a child, the likelihood of the child to have cystic fibrosis is as follows
25 percent or 1 in 4, the likelihood the child will have cystic fibrosis
50 percent, or 1 in two, the likelihood the child will be a carrier but won't have cystic fibrosis
25 percent, or 1 at 4, chance the child won't be a carrier and won't have cystic fibrosis
Cystic Fibrosis Care Plan
There's presently no treatment for cystic fibrosis yet cystic fibrosis nursing care may handle the symptoms of this illness, and enhance wellbeing. Symptoms may vary and treatment strategies will be individualized.
Airway Retrieval – It is essential for those who have cystic fibrosis to eliminate mucus from their lungs decrease lung ailments and to permit breathing.
Airway clearance techniques or ACT helps people with cystic fibrosis to loosen up and eliminate mucus from their lungs.
A good illustration of ACT will be percussion and drainage. A therapist claps back and the individual's torso till they lie, or sit, stand which should help free up mucus.
Medicine is utilized and good in reaching the airways. Aerosol can give the drug or as a metered dose inhaler. Mucus cans reduce, kill germs, and mobilize clearance to boost.
Compounds are a significant part of normal maintenance. These could be taken orally, intravenously, or via inhalation.
Other medications, such as ibuprofen and azithromycin, are discovered to maintain and enhance lung function and are part of regular therapy for individuals with cystic fibrosis.
Individuals with cystic fibrosis also can help reduce their risk of lung disease by taking the following measures
Washing the hands often
Obtaining an influenza shot annually
Not smoking and avoidance of second-hand smoke
Preventing unnecessary contact with individuals who have migraines or other infectious illnesses
Cystic Fibrosis Nursing Interventions
You may want to undergo genetic testing if you or your spouse have relatives with cystic fibrosis. This can help determine your chance of having a child with cystic fibrosis.
Also, the evaluation indicates your baby might be in danger of fibrosis and if you are pregnant, evaluations can be conducted by your health care provider in your unborn child that is growing inside the mother's body.
Testing is not for everybody though, and you need to speak with a counselor before you opt to get yourselves tested.
Nursing Care Plan for Cystic Fibrosis
Cystic Fibrosis nursing care program for customers with includes maintaining adequate oxygenation, encouraging measures to get rid of pulmonary secretions, highlighting the importance of adequate protein and dietary ingestion, ensuring enough nutrition, and preventing complications.
Listed below are five medical care programs and nursing identification for cystic fibrosis
Impaired gas exchange
Ineffective airway clearance
Inadequate Nutrition: Less than your body's need
Deficient knowledge
Infection
Cystic Fibrosis Nursing Interventions and Rationales
Evaluate respiratory status; notice speed, rhythm, and quality of breathing; auscultate lungs
Cystic Fibrosis patients undergo regular respiratory infections since the mucus from the lungs prevents germs and becomes contaminated.
Review development charts, evaluate modifications or decline in weight or height
Kids may fail to flourish and eliminate weight or never grow correctly due to malabsorption. The body doesn't absorb nutrients enough to nourish the cells.
Assess stomach – Search for distention, listen for active bowel sounds and gasoline routine, Feel – palpate for bulk or signals of constipation Lack of water regulation at the cells prevents enough lubrication in the colon and frequently leads to constipation. New-borns could have a meconium ileus that prevents the baby.
Insert and track nasogastric feeding tubes – Feeding tubes can be put to assist with absorption and nourishment.
Monitor nutritional status: Caloric intake, Intense appetite or appetite, fiber intake
Utilization of a feeding tube. Kids might have enough diet, but the human body cannot absorb the nutrients. Juices are prevented by A congestion of the pancreas from being discharged.
Monitor blood sugar – Cystic Fibrosis related diabetes is more common as a result of handicap of the pancreas
Check for signs of disease – Monitor fever, note cough with or without sputum, get a sputum culture and sensitivity test done. Lung infections are frequent in patients using cystic fibrosis. Culturing that the sputum can help ascertain bacteria involved and plan of treatment.
Teach caregivers and patients that contacts that are sick should be avoided by them and stay.
Monitor for signs of dehydration and promote salt and fluid consumption. Patients with cystic fibrosis shed excess amounts of salt and fluid and may become dehydrated or create hyponatremia quickly.
Check for bone malformation, deformity or fractures – Bones might become thin, individually develop osteoporosis or osteopenia at the subsequent phases. Fractures are common.
Note Lesions around the ends of the fingers and feet as a result of inadequate oxygenation of cells
Administer medicines and nutritional supplements suitably
IV antibiotics may be given to deal with illnesses.
Antipyretics may be used to control fever.
Anti-inflammatories help reduce swelling in the airways
Bronchodilators and inhaled steroids can be used to reduce airways.
How can we Assist?
As patient recovery is ensured by postoperative nursing care plan for cystic fibrosis, postoperative care is a vital element of the curing process. Post-operative care for individuals might be easy and may be short term or long term or may entail procedure for a few.
In case of long term post-operative cystic fibrosis care plan, a patient is much better off within the warmth or home rather than in a hospital. Aiding this kind of care is something that we provide from our home care nursing services. As a part of our services, our group of nurses and other caregivers, would come and see you and offer care. In some cases, the nurse may remain with the individual for 24*7 monitoring and attention.
Therefore, if you require nursing care in your home, look no further and trust your loved ones' care to Care24 and we guarantee a satisfactory and quick recovery of the individual in the most effective and fastest way possible.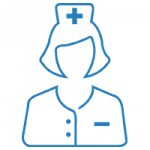 style="text-align:right;color:0f0f59;">
Read more
The worst experience I've had of my life. I normally never really write reviews, but I had to write this because this agency is the worst company I've dealt with till now. Their customer service is terrible, most of their attendants are not competent for taking care of elderly patients. Please do not use their service.

Radhika Kulkarni


6/27/2019

Worst experience ever! Have hired a caregiver and a nurse. The nurse arrives late repeatedly inspite of being told about how critical medication timings are, falls asleep during day duty, is clueless about timings and medications inspite of us having guided them and has no sound medical knowledge whatsoever. She insisted that a fever of 99.7 is normal and even tried feeding the patient through riles tube with the patient lieing down inspite of there being a recliner arrangement. Neither the nurse or the attendant knew the correct way of lifting a patient from the bed, it was all ignorant tug and pull. Any complaints made to the organisation made no difference as they need more than a day to arrange for a replacement and one needs to deal with the same incompetent staff for another day or risk having no caregiver coming over (as bluntly informed by the call center) at all. Furtheron, the same performance continued the next day. In fact, in the absence of the family members it was observed through a baby monitor that the attendant and the nurse were sitting and chatting away while the patient was trying to sleep and literally PASSING FOOD OVER TO EACH OTHER OVER THE PATIENT! If this wasnt bad enough, the attendant developed a cough and a fever and when a call was made to care 24 asking them to send a replacement on the next day at least as the patient has low immunity, the organisation again gave a choice, we could have the same attendant and risk the patient getting sick, or have no attendant for the next day as they didn't have anyone available. Do not fall for the sales pitch of the executives over the phone as their premium prices and promises of exceptionally well trained staff is nothing but marketing mumbo jumbo. The professionalism and training of the staff that comes to your door is as garbage as the service of the organisation. More importantly, do not trust this organisation with the health and well being of your loved ones as no one in the entire heirarchy of care 24 really 'cares'. You would be better off hiring someone from a local agency. Have had much better experiences with randomly contacted nurses and attendants through justdial. Even though they live far, they reach on time The local organisations are also promptly able to provide replacements if need be. P.S. The 1000 or so rupees registration charge they take from you initially, is essentially a financial clickbait as its money they've made off you after they have stressed you out, contributed to deterioration of the patient and compelled you to suspend their services.

Marzouq Shaikh


3/09/2020

The physiotherapist came to my home was very helpful and knowledgeable. She properly gave me the detailed information about my injury. Also the first assessment is free of cost.

varshflute


10/17/2019

My father had a hip bone surgery in January. I have been using Care24 services ever since. The attendants that cane were good in the beginning. However their services have become good to bad to worse to worst in the last 15 days. They changed the night attendant without informing me personally just 6 hours before the time. My father had just settled down with the last attendant and now they were sending a replacement tonight. To add to my frustration the guy didn't turn up and did not answer the calls. When I called their call centre - they said they can't help me at this hour. Well- I can't help but call them CARELESS CARE24.

Jasbir Basu


4/06/2019

worst service, they just talk as if they will send professional at our place, they give big promises at the time of starting their services, but when the attendant come at our place we realized that he was more delicate than our patient, the person whom they had sent got a small scratch in his finger and than the same day he said he wont come as he got injury, so the next day he dint turn up neither did care24 arrange for a replacement, after calling them for 4 times they said me sorry they couldn't arrange anyone today. they don not have the decency to even inform that they cannot arrange for a replacement.. please do not go for their services, its just the promises nothing to deliver

Komal Patel


4/11/2019
I am still taking services from Care 24 since last two years. The caregivers are well trained and takes good care of my mother in law.
Sheila khanchandani
Sumesh Brother is Punctual, Efficient and knowledgeable and understands patients requirements completely.
Jayshree Prabhu
I have been using care 24 services and have been very happy with their services. Priyanka Rajbhar is our caretaker she is very disciplined kind and dedicated towards her work.
Saurabh Bhatt
The Nurse and the Attendant provided by Care24 are good in service, polite and punctual. We are happy with their service. The patient ( our family member) is been given proper care, feed and cleaned regularly.
Deepa Balvalli
Dr. Ralga had Attended to my father. He is suffering from PSP. We were specifically impressed by her techniques n method to handle the issue. We are planning on repeating her visits every month for positive results.
Uma Ram
Frequently Asked questions