Tonsillectomy Post Operative Care
Our nurses are experienced in providing a complete range of nursing care specializations which includes:
Tonsillectomy Post Operative Care
Our nurses are experienced in providing a complete range of nursing care specializations which includes:
Post Operative Care For Tonsillectomy
Overview
What's Tonsillectomy?
A tonsillectomy, once a common procedure to treat infection and inflammation of the tonsils, is called tonsillitis. Nowadays, a tonsillectomy is usually performed for sleep-disordered breathing but may still be a treatment when tonsillitis occurs frequently or doesn't respond to other treatments.
A tonsillectomy may be required also to deal with the infection of the tonsils and to take care of breathing issues.
Recovery time for a tonsillectomy is generally at least 10 days to 2 weeks.
General Recovery Instructions
During Recovery
Pain is experienced by everyone –

Often the pain is from the throat or the ears but might be found at the throat or the jaw.

Steps

which you can take to decrease pain, promote healing and avoid complications include the following:





Drugs –

Take pain medications as instructed by your physician or the hospital personnel.

Fluids –

It is important to get plenty of fluids following surgery to prevent dehydration. Ice and water pops are great options.

Food –

Bland foods are easy to consume, such khichdi, saliya, porridge, soft fruits, etc. one must avoid hot, acidic, hard or crunchy foods since they can lead to bleeding or pain.

Rest –

Bed rest is essential for many days following the operation, and strenuous actions – such as jogging and bicycle riding – ought to be avoided for 2 weeks following the operation. The patients ought to have the ability to go back to college or work without needing any pain medicine, sleeping during the evening and resuming a normal diet. Speak to your physician.
Post-Operative Care
Post-Operative Care Instructions After Tonsillectomy
Physical Actions
After this surgery, kids must rest and they can play after 3-4 days, should they be feeling around it. Strenuous activity after the operation is discouraged. Once comfortable, children can resume school; a rest period of 10 days isn't uncommon, although a week is the most common rest period.
Infection
For the first few days following surgery, pain in the throat is common. This can typically be controlled with Liquid Tylenol or acetaminophen or Tylenol with Codeine for which prescription will be supplied at the time of operation. Medication including aspirin, or other drugs. Pain might prompt the need for pain medicine and can be worse at night. Ear pain is a frequent occurrence; it is not an ear infection but due to the surgery. Heal it with Tylenol. Sometimes a neck stiffness might happen.
Fever
A non-invasive fever less than 101 degrees after surgery may happen and needs to be treated with Tylenol or acetaminophen. Follow the directions. They stay in bed or ought to play, while kids have a fever. If the fever persists over two weeks or in case a greater fever grows, phone. Fever may indicate you haven't taken in fluids or might get an infection.
Eating / Drinking
Expect some discomfort when consuming food. Kids are uninterested in eating for around a week. Hydration is important! Encourage juice, except for beverages which are high in citruses such as carrot, lemon, and strawberry.
Invite – popsicles or ice chips and jello. These assist in hydration but also sooth the throat.
Avoid – Milk products like ice cream, and pudding, yogurt. Also, steer clear of sports. Pedialyte is fine. Avoid foods such as crackers and chips that could scratch on the back of the throat till you visit your physician follow up appointment.
Bleeding
When there's excessive bleeding greater than a small spit up in the nose or mouth consult with your physician immediately. When it is not office hours proceed to the emergency department. This requires immediate attention and might be a consequence of the scabs falling off.
*Note: It isn't abnormal to vomit old blood and gastrointestinal secretions after operation once or twice but when it persists consult with the health care provider. You could notice spots that are large after surgery in the rear of your kid's throat, for around approximately a couple of weeks, this is normal.
Exercises
Following a week of a break after a tonsillectomy, some exercise could be resumed by you. Make sure you steer clear of exercises, contact exercises, and sports which place pressure in the throat or your body because they may cause a spike in blood pressure and lead to the wounds. Walking, biking, weightlifting that is low-intensity and light running are all cases of activities which are secure to do following a tonsillectomy. Your doctor will let you know if your wounds have been treated and you're prepared to begin exercises.
How can Care24 help?
As the patient recovery is ensured by postoperative care for tonsillectomy, post-operative care for tonsillectomy is a vital element of the curing process. Post-operative care for individuals might be easy and may be short term or long term or may entail procedure.
From the home's hot, a patient is much better off in the event of long-term nursing care. Aiding this kind of care is our care in-home services. Included in the service our group of nurses' physicians and other caregivers as needed, would come to see with you and offer the care. In some cases, doctors would remain with the individual for 24*7 monitoring and attention.
Therefore, in the event that you require postoperative care for tonsillectomy in your home, look no hope and farther Care24 in the way as possible and we'd guarantee to heal of this individual together with the good care of your loved one.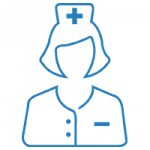 style="text-align:right;color:0f0f59;">
Read more
My father had a hip bone surgery in January. I have been using Care24 services ever since. The attendants that cane were good in the beginning. However their services have become good to bad to worse to worst in the last 15 days. They changed the night attendant without informing me personally just 6 hours before the time. My father had just settled down with the last attendant and now they were sending a replacement tonight. To add to my frustration the guy didn't turn up and did not answer the calls. When I called their call centre - they said they can't help me at this hour. Well- I can't help but call them CARELESS CARE24.

Jasbir Basu


4/06/2019

I used Care24 services for 7 months duration in 2019-20. Carers they provide are a mixed bag. Some are really good while others lack even basic service skills. You got to be very very lucky to get one and same carer over long time as carers often go on leave. When regular carer is on leave, every time they will send new carer. So family members need to repeat everything, right from home address, directions to patient's routine, medicines etc. Do not expect that Care24 will provide any heads-up or patient routine information to new carer who is visiting. Over the 6 months of Mumbai-based care services I used from Care24, there were over 15 instances where new carers were late more than 2 to 3 hours. Care24 support team is very lethargic, there were times when support team assumed that carer has reached home when he had not even started from his place. Support team is unaware of carers being late to customer's place. Then came in so called, the technology upgrade, Jan-Feb 2020, they had a new IT system and there were numerous issues with billing, sending invoices and payment receipts to customers (as told by support team themselves). Support staff told me at least 10 times over phone and email that there are system issues in billing and payment, I had to calculate amount manually on my own and then Pay them. With new system, accounts were on toss, no invoices were sent to customers (in spite of the fact that payment policy says payment needs to be made after receiving invoice.) I had 20-25 emails following up for invoice and payment receipts, but their support team in Mumbai did not care to respond. I found their behavior very unprofessional and not good over these 2-3 months. If you are outside for work (or overseas) and not staying with the patient or your parents, I strongly suggest DO NOT USE CARE24, as they do not respond to your emails and phone in time. They do not bother even when the patient is without care because of their delays in operations and carer issues. They need to improve basic operations first, give timely and consistent services to customers, and then worry about Apps, Digital Assistants and other tech-stuff. .My genuine advice to them--- You are dealing with patient healthcare services, where patient family is relying on you. This is not a courier service business where you are sending people to move boxes and you would't care much when service is delayed !!

Sanket Deo


3/05/2020

Most horrible services. Please do not ask for help from these people, they will talk sweet and then at the last moment there will be no shows from the caretaker. I had to go through this not once but twice the caretaker did not turn up. Request you all to not depend on these people as we are leaving our homes and letting them into our lives, the least they can do is inform and provide a replacement, but neither of it happened and they expect me to pay registration fees of RS,1000

Annie Palan


5/17/2019

worst service, they just talk as if they will send professional at our place, they give big promises at the time of starting their services, but when the attendant come at our place we realized that he was more delicate than our patient, the person whom they had sent got a small scratch in his finger and than the same day he said he wont come as he got injury, so the next day he dint turn up neither did care24 arrange for a replacement, after calling them for 4 times they said me sorry they couldn't arrange anyone today. they don not have the decency to even inform that they cannot arrange for a replacement.. please do not go for their services, its just the promises nothing to deliver

Komal Patel


4/11/2019

Worst!!! I am paying for professional services and the attendant is not professional. The level of disappointment is i have to terminate services on Day 1 itself. And still I am being told to pay for 1 day. Please assess the attendant before going for services from care24

Praful Jadhav


5/07/2019
I am still taking services from Care 24 since last two years. The caregivers are well trained and takes good care of my mother in law.
Sheila khanchandani
Sumesh Brother is Punctual, Efficient and knowledgeable and understands patients requirements completely.
Jayshree Prabhu
I have been using care 24 services and have been very happy with their services. Priyanka Rajbhar is our caretaker she is very disciplined kind and dedicated towards her work.
Saurabh Bhatt
The Nurse and the Attendant provided by Care24 are good in service, polite and punctual. We are happy with their service. The patient ( our family member) is been given proper care, feed and cleaned regularly.
Deepa Balvalli
Dr. Ralga had Attended to my father. He is suffering from PSP. We were specifically impressed by her techniques n method to handle the issue. We are planning on repeating her visits every month for positive results.
Uma Ram
Frequently Asked questions