Our nurses are experienced in providing a complete range of nursing care specializations which includes:
Our nurses are experienced in providing a complete range of nursing care specializations
Nursing care for Seizures
Overview
A seizure is a sudden electrical disturbance in the mind. It may cause changes in degrees of consciousness, in movements, behaviors or feelings. In case one is inclined to have seizures or at least two seizures, this qualifies to be called epilepsy.
While there are several types of seizures, these differ by where and how they start in the brain and most seizures last from 30 seconds to 2 minutes. In case a seizure lasts longer than five minutes, it is clearly a medical and health emergency.
Seizures are common than thought and may occur after a stroke, a head injury, a disease like meningitis or any other another disease. However, many times, the reason for a seizure is unknown.
While seizures may have a considerable effect on your life, and seizure disorders can be controlled by using drugs, they do have a very high influence on the day to day life. There are ways your health care provider can work with you to help bring balance in between seizure control and less drug side effects.
Symptoms of Seizure
The symptoms of seizures may vary from moderate to severe and vary based on the seizure type. Symptoms may also include the following
Uncontrollable twitching movements of the arms and legs

Loss of consciousness and reduced awareness of environment and surroundings

Temporary confusion and a staring spell

Cognitive or psychological symptoms, such as anxiousness, anxiety, fear or feeling very high

Seizures are normally classified by doctors as generalized or focal, according to how and where brain activity starts. If the cause of seizure started is not known, seizures may be categorized as the "unknown onset".
Causes of Seizures
Nerve cells or neurons in the mind to generate, send and receive electric impulses, which permit the brain nerve cells to communicate. Seizures happened when there is an obstruction to this communication channel.
The usual cause of seizures is epilepsy. However, not all who had a seizure may have epilepsy.
Seizures sometimes occur because of the following
Lack of sleep, Low blood glucose or hyponatremia occurring due to diuretic treatment

High fever mostly associated with a disease like meningitis

Medicines, such as specific pain relievers, alcoholism or smoking cessation remedies, which reduce the seizure threshold
A head injury that causes an area of bleeding from the head. Stroke or Brain tumor

Illegal or psychiatric drugs, like amphetamines or cocaine or alcohol misuse, during instances of withdrawal or intense intoxication
Kinds of Seizures
There are two major kinds of seizures as follows
Focal Illness –

These begin in a given portion of the mind, and their nomenclature is basis the area they originated. They may cause you to see, feel, or hear and could cause effects of things which are not true and do not exist. Approximately 60 percent of individuals with epilepsy have this kind of seizure, which can be known as a partial seizure. At times, a seizure's signs may be mistaken for a different sort of nerve disease or signs of illness.

Generalized Infection –

These occur when neural cells on each side of the brain misfire. They can make you've got muscle spasms, black outside, or collapse.
Many individuals have seizures that begin as one type, become progressively move on to become another and hence it is difficult to classify a number of these. These are known as "unknown onset" seizures, and both physical and sensory symptoms can be caused by them.
Remedy
The physician may not decide to begin therapy until there have been at least two instances of seizure as sometimes a seizure may be an isolated event. The goal of seizure management is to start treatment to prevent seizures and balance the same out with prospective side effects.
Medicine
Treatment for seizures entails the usage of drugs. Several choices exist for drugs. The target is to discover the medication that causes the fewest side effects and that works best for you. Sometimes, more than 1 medication might be recommended by your physician.
Finding the proper medication and arriving at the right dose can be complicated. The treating doctor will consider age, frequency of seizures, illness and other variables when choosing the medicine and dosage to prescribe. The health care provider will also examine any additional drugs being consumed, to avoid any possible conflict and negative interaction by the drugs.
Nursing care plan
Nursing care plan for seizures patient
Nursing care for seizures involves anticonvulsant therapy to reduce the occurrence of future seizures. The nurse must monitor the patient for signs of toxicity, nystagmus, ataxia, lethargy, nausea, slurred speech, nausea, and vomiting. The nurse also has to provide support to the loved ones and answering inquiries and helping the family as well as the patient understand the condition correctly and help with further treatment.
Following are the medical nursing care plan for seizures patient
The risk for injury and/or suffocation

The risk for ineffective airway clearance

Situational low self-esteem

Deficient knowledge
Other Potential Nursing Care Plan for Seizures Patient
Nursing Care for Seizures, Interventions, and Rationales –
Initiate seizure precautions for individuals at-risk for seizures. Arrange for suction setup and functioning, ambu-bag in space, padding side railings and side rails up. Seizures often happen without warning; hence preparedness to deal with one helps keep the patient safe as once it starts, it may be too late to attempt and implement the security precautions
Maintain airway –
During a seizure, the patient may not have the ability to keep their airway clean and obstruction free, and they might not have the ability to deal with their oral secretions and aspirate. Hence one must maintain security during any seizure action and immediately turn patient to the side, ensure there should be nothing put in his/her mouth and the patent should also not be restrained at all.
Patients might vomit during a seizure, therefore turning them onto their sides can help prevent aspiration and this also helps with getting suction accessible.
Placing things within the mouth may do the patient harm as they tend to clench their teeth during seizures.
Restraining the individual might also lead to harm due to the irregular muscle moves and hence it is better to evaluate, monitor and record seizure action.
It is also vital to understand the precipitating factors that occurred during the seizure or the rhythmic twitching and special place and the duration of seizure – i.e. 30 seconds / 2 minutes / 6 minutes or more? The nurse needs to be as accurate as possible to allow the health staff to make appropriate clinical decisions.
Administer antiepileptics like PRN and advised drugs should be given as per doctor orders
Individuals with a history of seizures or those that are at-risk may have antiepileptic medications. These must be administered to them as prescribed by their doctor. Also, know about the PRN antiepileptics and the time and need to administer them after 2 minutes of seizures.
Re-evaluate any medicines that may lower the seizure threshold (several antibiotics, antidepressants, narcotics, and a lot more may do so)
We must do everything that we can, to prevent seizures from happening, and so the health care team must appraise meds about the cause of the seizure and carefully examine them to determine whether the benefit is worth the risk, or even when an option is available that doesn't decrease the seizure threshold
Teach patient and family on hospital processes, and make them understand when to make a judgemental call to inform the hospital.
Some patients with a history of seizures may forewarn when they suspect that it is coming forth, which can be helpful to speak to the nurse. It may be useful to let them understand the trigger and the signs since the nurse can plan and support better when they are ready mentally and emotionally, even it may be frightening for families to witness and for the patients to experience a seizure when it does happen.
Provide psychological support –
Seizures are severe and upsetting to watch. With the support and compassion, it is possible to provide patients and their near and dear one's reassurance and the right treatment.
Exercises for Seizure
Get set to walk daily –
Walking is simple and doesn't need any special equipment aside from a pair of sneakers. Nevertheless, it is sometimes a "big" step towards improved health. Regular walks help control weight and safeguard lungs and heart. That is significant because people with epilepsy have an increased risk for emphysema, cardiovascular disease as well as obesity. It may be a good idea to pick fun space like a park or shopping mall for the same so that help is not far away when required.
Hit the bike –
Bike riding is an excellent way to strengthen fitness and health. However, one must always protect the head by using a helmet, should steer away from traffic in case past seizures were uncontrolled. Adhere to bicycle trails and side roads, and ride with a friend or family.
Start Swimming –
Water aerobics and swimming laps are a great way to keep fit. However, as a seizure in the water may be harmful, one must use caution and opt for pools and be certain that the lifeguard knows that of they epileptic condition so that they are attentive to safety. Additionally, always swim with a buddy.
Play active contact sports –
Contact sports like football, basketball, and hockey may be a very good workout for lungs and heart. People having epilepsy can still play these sports and it will be helpful if you have disclosed condition with those around and have also taken a doctor clearance. As a headache could cause seizures to worsen, always wear protective headgear.
Strike a volleyball –
Tennis and volleyball are wonderful for fitness and bone health. Additionally, the danger of sustaining a concussion is much lesser than in contact sports. This is particularly important when you have a history of head injuries resulting in seizures. Repeat concussions are more likely to cause long-term or acute issues.
Perform Yoga –
Yoga courses combine relaxation and meditation with stretching exercises. Because of this, flexibility and strength do increase and additionally, anxiety also gets reduced and reduces seizures. More study is required to verify these findings, although a few studies suggest that yoga can improve seizure control in people with epilepsy.
Go for muscle flexing and strengthening exercises –
Strengthening exercises should be a part of everyone's workout regimen. These exercises improve muscle mass, which makes it possible to keep wholesome body weight, and makes you more powerful. It is possible to use weight machines, resistance bands, or weights. Or you may do motions like ab exercises, and push-ups, pull-ups and lift weights.
How can Care24 help?
As patient recovery is ensured by postoperative nursing care plan for seizure disorder, postoperative care becomes a vital element for the curing process. Post-operative care for individuals might be easy and may be short term or long term or may entail procedure for a few.
In case of long term nursing care plan for seizure disorder a patient is much better off within the warmth or home rather than in a hospital. Aiding this kind of care is something that we provide from our home care nursing services. As a part of our services, our group of nurses and other caregivers, would come and see you and offer care. In some cases, the nurse may remain with the individual for 24*7 monitoring and attention.
Therefore, if you require nursing care in your home, look no further and trust your loved ones' care to Care24 and we guarantee a satisfactory and quick recovery of the individual in the most effective and fastest way possible.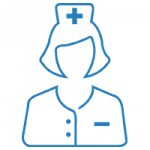 style="text-align:right;color:0f0f59;">
Read more
My father had a hip bone surgery in January. I have been using Care24 services ever since. The attendants that cane were good in the beginning. However their services have become good to bad to worse to worst in the last 15 days. They changed the night attendant without informing me personally just 6 hours before the time. My father had just settled down with the last attendant and now they were sending a replacement tonight. To add to my frustration the guy didn't turn up and did not answer the calls. When I called their call centre - they said they can't help me at this hour. Well- I can't help but call them CARELESS CARE24.

Jasbir Basu


4/06/2019

Mangal Laad has visited us for a couple of days in the day. She is very kind, attentive and trustworthy. She has been with us like an extended Family. The patient has also appreciated her services. She is excellent. We thank you for Mangal Laad.

Tanuka M


3/09/2020

Unqualified office staff, when you call to clarify something. Many times they don't understand the question. They are not trained well. The customer care staff needs an upgraded system, where notes are fed into the system. So you don't need someone else calling up and giving you the same info. The caretaker is not trained well. If they are looking after an elderly person, they should know that they have to be in the best of health to look after my mother. She ended not making a meal for my mother and my neighbour had to provide it. If the caretaker is not well she should have asked for a replacement asap and not waited. It is shocking, we have paid a huge amount of money for this service and I am absolutely unhappy. Please do not call for caretaker's from Care24. As long as they are getting their money. They care a damn!!! Worst service providers.

Bonabelle Zuzarte


7/10/2019

Most horrible services. Please do not ask for help from these people, they will talk sweet and then at the last moment there will be no shows from the caretaker. I had to go through this not once but twice the caretaker did not turn up. Request you all to not depend on these people as we are leaving our homes and letting them into our lives, the least they can do is inform and provide a replacement, but neither of it happened and they expect me to pay registration fees of RS,1000

Annie Palan


5/17/2019

Horrible, unprofessional service! Advance paid.The caregiver did not show up. When complained to customer care, they said they will find a replacement and call back. No call back, no replacement. They shut for the day and the customer is felt in a lurch. Extremely disappointing. Will never avail this service again and will spread the word too.

Shraddha Shah


11/02/2019
I am still taking services from Care 24 since last two years. The caregivers are well trained and takes good care of my mother in law.
Sheila khanchandani
Sumesh Brother is Punctual, Efficient and knowledgeable and understands patients requirements completely.
Jayshree Prabhu
I have been using care 24 services and have been very happy with their services. Priyanka Rajbhar is our caretaker she is very disciplined kind and dedicated towards her work.
Saurabh Bhatt
The Nurse and the Attendant provided by Care24 are good in service, polite and punctual. We are happy with their service. The patient ( our family member) is been given proper care, feed and cleaned regularly.
Deepa Balvalli
Dr. Ralga had Attended to my father. He is suffering from PSP. We were specifically impressed by her techniques n method to handle the issue. We are planning on repeating her visits every month for positive results.
Uma Ram
Frequently Asked questions