Fracture Leg Nursing Care
Our nurses are experienced in providing a complete range of nursing care specializations, including nursing care for Fractured Leg
Fracture Leg Nursing Care
Our nurses are experienced in providing a complete range of nursing care specializations, including nursing care for Fractured Leg
Nursing Care Plan For Fracture Tibia
Overview
What's a tibia fracture?
Shinbone, or the tibia, is that the bigger of the 2 bones in the lower leg. It is among the biggest bones in your system.
Signs of a fracture on your tibia may start from discomfort while standing, dependent on the area of your injury. To diagnose the kind of injury, your physician might conduct some tests and acquire an image of the tibia fracture and will also perform a physical examination.
Based on the type of tibia fracture you have, your physician may recommend surgery and nursing care plan for fracture tibia.
symptoms
Which are the primary symptoms?
Your symptoms will vary depending on the fracture condition and may include a few of the following
Extreme pain in your leg

Trouble walking, jogging, or bending

Numbness or tingling on your foot

Inability to bear weight on your injured leg

Deformity on your lower leg, knee, shin, or hip region

Bone protruding through a skin fracture

Restricted bending movement in and around your knee

Inflammation and bluish colour around the site of injury and the leg

The bone in the leg, also known as the fibula, is affected after the tibia is fractured.
Causes and types of tibia fracture
What causes a tibia fracture?
The most Frequent causes of tibia fractures are
High-impact accidents

– These generally involve automobile or motorcycle crashes and could lead to the most acute cracks.

Falls

– Particularly from large heights and ones on hard surfaces that cannot save the impact of a fall. This most commonly applies to the older people, esp. those who may lack stability, and the athletes.

Twisting moves, like pivoting

– Sports like skiing, snowboarding, and contact sports are a frequent cause of the sort of injury.

Health conditions

– Your tibia fracture may be also impacted by type two diabetes and pre-existing bone conditions like osteoarthritis.
Remedy for Broken Tibia
Non-Surgical Methods
Non-surgical therapy of a broken tibia is going to probably be recommended if the patient's overall health, like a feeble heart, prevents them from going for a surgery or when the fracture is minor, involving small displacement and just the two big bone fragments. Non-surgical treatments may include the following aids
Splint

– A splint is most frequently used at the start of the injury or immediately after surgery. It's used to cast the leg and supply support and stability. The splint may be corrected to permit for the inflammation. The physician may search for a support or immobilization procedure, for example projecting after the swelling is reduced

Cast, boot, or brace –

A very popular treatment for a fractured tibia is immobilization of the limb using a throw, boot, or brace. While a throw usually is the treatment, it also immobilizes the fracture. Following this period, boot or a brace is utilized to give support and protection before the recovery procedure is complete.
Surgical Treatment Techniques
Non-surgical methods are not enough to cure a fractured tibia or the limb when the fracture is open and unstable due to bone fragments and bone displacement. There is a range of procedures used to deal with fractures that are major.
Plates and screws – Insertion of screws and plates were the operations of choice, however, are only utilized if pruning isn't a viable alternative — normally, once the fracture goes to the ankle or knee joint. In this process, bone fragments are re-positioned for their alignment and are held together with metal plates and screws which attach to the surface of the bone.
Intramedullary nailing – The very common surgical therapy for tibial fractures, intramedullary nailing includes the insertion of a specially made metal pole from the front part of the knee down the canal of the tibia. The pole passes to maintain in set up and can be screwed to the bone in both ends. This process is quite popular since it allows for secure fixation and retains the bone at the location. It is not perfect for teens and children as expansion plates can be ruined in the procedure.
External fixation – in this surgical procedure, metal screws and pins are placed into the bone above and below the fracture place. An out the skin is connected holding the bones to facilitate recovery and stabilizing the framework. This isn't a sort of an operation due to the patients aren't fond of getting beyond their body.
As with any harm, it is important to find a medical specialist. Complications can arise in a tibia and these could include injury to muscles, nerves, and blood vessels, excessive inflammation, infection etc.
Nursing Care Plan for Fracture Tibia
By doing an accurate nursing assessment on a regular basis, the nursing personnel can devise a nursing care plan for fracture tibia to deal with the patient's pain and nursing care plan for a leg fracture, relies upon avoidance of complications. On crisis trauma care include evaluation, triage and keeping airway, breathing, and circulation, analysing the degree of consciousness and protecting the spine.
Listed below are nine programs for a nursing care plan for a leg fracture and nursing diagnosis for fractures
Intense Pain

The risk for Trauma and risk of falls

The risk for Peripheral Neurovascular Dysfunction

The risk for Impaired Gas Exchange

Impaired Physical Mobility

Impaired Skin Integrity

Risk for Infection

Deficient Awareness

Risk for Injury
Additional Nursing Care Plan for Fracture Leg
Nursing Care Plan for Leg Fracture include
The nurse must educate the patient regarding appropriate procedures to control oedema and pain.

It is crucial to instruct exercises to keep the health of the muscles that are unaffected and to boost the potency of muscles required for moving and for utilizing assistive devices.

Plans are designed to assist the patients to alter the home environment to promote security, for example, eliminating any barrier at the walking trails around the home.

Wound management. Wound irrigation and debridement are initiated whenever possible.

Elevate extremity. The affected extremity is raised to minimize oedema.

Indicators of disease. The individual must be evaluated for the presence of symptoms and signs of disease.
Exercises for tibia fracture
Improvement of the range of movements on your ankle and joints and expedite the recovery process of a fractured tibia is the main goal of exercises for such cases. Based upon the severity of the fracture, you may begin exercise stretch anywhere from 2 weeks to 2 months and should check with your doctor for a post-operative nursing care plan for a leg fracture.
Stretching Exercises – Exercises help a fracture before you begin placing weight on it improve the possible assortment of movement. It is possible to do these exercises after the physician removes your cast or brace. The stretch requires one to stand facing a wall with both hands held out in front. Lean forward keeping your feet flat on the ground and bend the leg at the knee while maintaining your leg straight. Hold for 10 seconds and repeat three times. A similar exercise is for your stretch, where both legs are bent while leaning against the wall. Hold for 10 seconds, then straighten the leg that is injured. Repeat three times. Should they cause pain on your leg, don't perform either exercise.
Conditioning Exercises – Conditioning exercises are started following your tibia fracture is healed and they help prevent fractures and ligament damage by maintaining body and ankle in great form. To begin, swim laps in a swimming pool without even placing strain or weight in your leg to boost your endurance, balance, and endurance. While maintaining your body weight off your leg or ankle you can transition into biking. Running and running are other conditioning exercises, even though they put pressure. Make certain your bone is repaired before jogging or running under the nursing care plan for ankle fracture
Weight-bearing Exercises – Exercises may be achieved following identification and help to re-establish leg and your ankle. Exercises vary from inversions. Utilizing a foam pad or equilibrium pad, these balancing exercises while enhancing your balance, reinforce your legs. They help restore your own coordination, which might be lacking because of months of inactivity and rest. Performing exercises that are weight-bearing in combination with stretching aids and nursing care plan for ankle fracture expedite your healing.
How can Care24 help?
As patient recovery is ensured by a post-operative nursing care plan for a leg fracture, postoperative care is a vital element of the curing process. Post-operative care for individuals might be easy and may be short term or long term or may entail procedure for a few.
In case of long term post-operative care, a patient is much better off within the warmth of home rather than a hospital. Aiding this kind of care is something that we provide from our home care nursing services. As a part of our services, our group of nurses and other caregivers, would come and see you and offer nursing care plan for a fractured leg. In some cases, the nurse may remain with the individual for 24*7 monitoring and attention.
Therefore, if you require nursing care in your home, look no further and trust your loved ones' care to Care24 and we guarantee a satisfactory and quick recovery of the individual in the most effective and fastest way possible.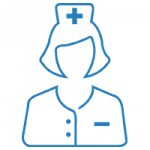 style="text-align:right;color:0f0f59;">
Read more
The worst experience I've had of my life. I normally never really write reviews, but I had to write this because this agency is the worst company I've dealt with till now. Their customer service is terrible, most of their attendants are not competent for taking care of elderly patients. Please do not use their service.

Radhika Kulkarni


6/27/2019

Worst!!! I am paying for professional services and the attendant is not professional. The level of disappointment is i have to terminate services on Day 1 itself. And still I am being told to pay for 1 day. Please assess the attendant before going for services from care24

Praful Jadhav


5/07/2019

We had a ridiculously pathetic experience with them. Took an attendant service, a 10 day offer (rs 600 instead of their regular fee of rs 800), for my mother who had undergone an knee replacement surgery. In six days, 4 different attendants were assigned for no fault of ours. We had terrible experience going through the back-end team trying to explain the importance of sending only one attendant and not a different one every new day. The last person assigned wanted to leave by 5pm even though the timings were from 8am to 8pm. With this many other terrible instances in these 6 days, we had no option but to cancel the services. The back-end team were utterly useless in understanding the importance of having only one person assigned. They kept insisting that we pay for 800rs per day for 6 day and offer of rs 600 per day would be invalid. The management should look into this scam and take immediate action on the team. Note: Even though we wanted the services, we were forced to abandon it with no fault of ours. The back-end team has absolute disregard for the grievances of the client.

Rahul Dhakka


12/27/2018

worst service, they just talk as if they will send professional at our place, they give big promises at the time of starting their services, but when the attendant come at our place we realized that he was more delicate than our patient, the person whom they had sent got a small scratch in his finger and than the same day he said he wont come as he got injury, so the next day he dint turn up neither did care24 arrange for a replacement, after calling them for 4 times they said me sorry they couldn't arrange anyone today. they don not have the decency to even inform that they cannot arrange for a replacement.. please do not go for their services, its just the promises nothing to deliver

Komal Patel


4/11/2019

Needed an attendant for a week for post-surgical assistance (ward boy type work). The person allocated was punctual, polite, and generally did the job well. Quite happy with the services provided. Edit: The payment management is quite bad. If you choose to make cash payments for the service (physiotherapist in my case), the payment does not sync with the agency and they keep sending messages and emails along you to pay up. They follow up with calls on Sunday afternoon 🤦🏻 Edit 2: No change. The company is continuously following up for the money I have already paid. Reducing the rating.

Swati Saxena


5/31/2020
I am still taking services from Care 24 since last two years. The caregivers are well trained and takes good care of my mother in law.
Sheila khanchandani
Sumesh Brother is Punctual, Efficient and knowledgeable and understands patients requirements completely.
Jayshree Prabhu
I have been using care 24 services and have been very happy with their services. Priyanka Rajbhar is our caretaker she is very disciplined kind and dedicated towards her work.
Saurabh Bhatt
The Nurse and the Attendant provided by Care24 are good in service, polite and punctual. We are happy with their service. The patient ( our family member) is been given proper care, feed and cleaned regularly.
Deepa Balvalli
Dr. Ralga had Attended to my father. He is suffering from PSP. We were specifically impressed by her techniques n method to handle the issue. We are planning on repeating her visits every month for positive results.
Uma Ram
Frequently Asked questions