Nursing Care For Alzheimer's
Our nurses are experienced in providing a complete range of nursing care specializations, including nursing care for Alzheimer's :
Nursing Care For Alzheimer's
Our nurses are experienced in providing a complete range of nursing care specializations including nursing care for Alzheimer's :
Alzheimer's Nursing Care Services
Overview
Alzheimer's is a chronic disease in which the brain cells gradually wear out and finally die. Alzheimer's disease (AD) generally ends up into dementia. Dementia is a disease of the brain in which a person's ability to think and remember decreases gradually. In extreme cases of dementia or Alzheimer's, a person fails to perform even the day-to-day tasks independently.
The first and basic sign of Alzheimer's is forgetfulness or being unable to remember recent incidents and conversations. As the disease advances, the person suffering from Alzheimer's may also experience problems with language, mood swings, behavioral issues, and loss of body function. With time, a person's condition worsens ultimately leading to death. The speed of progression of the disease varies from person to person.
Treating Alzheimer's disease fully has not been possible by far. However, medication may slow down the progression of the disease. Treatment may enable a person to carry out day-to-day activities for a certain time. However, with the advancement of disease, a severe loss of brain function results in death.
Symptoms of Alzheimer's
The most basic and common symptoms of Alzheimer's is forgetting recent incidents and happenings. However, this symptom is mostly associated with aging and goes unnoticed. With time, the symptoms get more prominent and may result in problems with speech and language. Mood swings, behavioral issues, and disorientation may also occur in later stages. Gradually, the person suffering from Alzheimer's starts isolating from family and friends. With the advancement in the disease, the functioning of the body is highly hampered. The person is unable to perform even basic day-to-day activities. Basic activities like bathing and dressing also need assistance. The disease most commonly ends into death.
Although, the symptoms and behavior of all the people suffering from Alzheimer's are similar; the pace of growth of the disease vary from person to person. For some, the advanced stages may appear very soon and for some, it takes a while. Typically, a person suffering from Alzheimer's may live for a minimum of around 3 years and a maximum of around 9-10 years.
Causes and treatment
The causes of the disease are not very well known. However, genetics is considered to be the most common reason for the disease. Around 70% of patients inherit the disease from either of the parents. Other possible causes include severe head injuries or a history of hypertension or depression. Age is also an important factor in calculating the risk of the disease. This disease most commonly occurs after the age of 65 years. However, early onset may also be observed in around 4-5% of people.
A successful treatment for the disease is by far unknown. No medication or medical procedure can stop or reverse the disease. However, medicines to slow down the rate of growth and give relief from symptoms are available. Although these medicines give only temporary relief, they may prove to be a great help for the caregivers.
Medication or treatment of Alzheimer's is considered to be one of the most expensive treatments. Nursing homes for Alzheimer's patient have specially trained caregivers to help patients with their everyday tasks. Special nursing care plans for Alzheimer's disease are fabricated to reduce the pace of growth of the disease. As each patient needs special attention, Alzheimer's unit in nursing homes are the most hectic and expensive units.
Stages
Stages of the disease
The disease has no clear stages or levels of progression. The severity of symptoms and degree of the disease may vary from person to person. However, stages of the disease are categorized in order to help the caregivers go about with the nursing care plan for Alzheimer's accordingly. The disease is roughly categorized into 7 different stages.
Stage 1
Preclinical stage: This stage is named so as in this stage the disease is very difficult to detect. The neurological changes in the brain start at this stage but there is no specific symptom. A PET scan in rare cases may reveal if the person is suffering from the disease.
Stage 2
Very mild changes: At this stage, mild symptoms can be noticed. However, the symptoms are so mild that even a doctor may outlook them. The most basic symptom is forgetfulness and may also be associated with aging and thus, left unnoticed.
Stage 3
Mild decline: At this stage, noticeable changes in thinking and reasoning appear. The patient may start forgetting recent events or conversations, and names of people. The patient may experience difficulty in planning and organizing things. Mild mood swings can also be felt at this stage.
Stage 4
Moderate decline: A steep change in behavior and reasoning may be felt at this stage. The patient may experience a loss in memory. Remembering dates and seasons may seem to be difficult. Patients may even fail to remember details from their past.
Stage 5
Moderately severe decline: At this stage, patients tend to forget their personal details like phone number and address. They may find it difficult to perform many day-to-day activities like laying out appropriate clothes for an event or the season.
Stage 6
Severe decline: With the progress in the disease the patient may find it difficult to perform the basic self-care tasks like dressing, bathing and even eating. The patient tends to forget his/her past life. Patients may experience difficulty in recognizing most of the people.
Stage 7
Very severe decline: At this stage, there is a severe loss in speech and the patient may be unable to talk. Special nursing care for Alzheimer's patients is required at this stage. The patient may need assistance in all the daily tasks and is almost nearing to death.
Nursing care plan for Alzheimer's disease
Nursing care for Alzheimer's patients is very important as the stages of the disease progresses. Alzheimer's nursing home focus on providing the patients with an independent and better lifestyle. The main aim of nursing care plan for Alzheimer's dementia is to provide the patient independence of self-care, helping the patient to socialize and improve communication. Nurses from nursing home Alzheimer's care unit help the family caregivers of the patient by educating them about the disease and the type of care required by the patients. Nursing care plan for Alzheimer's also includes a strict check on patients nutrition so as to keep in control patient's anxiety.
Exercises for Alzheimer's
The most commonly asked question is whether exercise help in preventing Alzheimer's? The answer to this is, yes. Regular physical activities and exercises help in keeping the brain healthy. Thinking and reasoning are greatly improved by exercise. Exercise is also known to sharpen memory. For people who have Alzheimer's in their genes may be benefitted to a large extent through exercise. For such people, Alzheimer's start and progress can be delayed through specific exercises. However, more research is to be done in this field to know the exact pros of exercising for Alzheimer's patient.
How can Care24 help?
Care24 provide you nurses and therapists who have specialized in caring for the people suffering from Alzheimer's. Our caregivers fabricate nursing plans for each Alzheimer's patient individually. This is a due to the fact that we realize each patient suffering from Alzheimer's has a different pace of growth and experiences different symptoms. Our nurses and caregivers also render their services in educating the family caregiver so as to provide an overall outcome. Care24 treat patients not only as patients but as individuals who have the right to lead a healthy and comfortable lifestyle.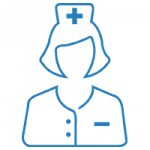 style="text-align:right;color:0f0f59;">
Read more
I got good experience wt dr Dhrita she is v good in physiotherapy n nice while talking n explains v nice

Sujata Rao


6/19/2019

Unqualified office staff, when you call to clarify something. Many times they don't understand the question. They are not trained well. The customer care staff needs an upgraded system, where notes are fed into the system. So you don't need someone else calling up and giving you the same info. The caretaker is not trained well. If they are looking after an elderly person, they should know that they have to be in the best of health to look after my mother. She ended not making a meal for my mother and my neighbour had to provide it. If the caretaker is not well she should have asked for a replacement asap and not waited. It is shocking, we have paid a huge amount of money for this service and I am absolutely unhappy. Please do not call for caretaker's from Care24. As long as they are getting their money. They care a damn!!! Worst service providers.

Bonabelle Zuzarte


7/10/2019

Worst experience ever! Have hired a caregiver and a nurse. The nurse arrives late repeatedly inspite of being told about how critical medication timings are, falls asleep during day duty, is clueless about timings and medications inspite of us having guided them and has no sound medical knowledge whatsoever. She insisted that a fever of 99.7 is normal and even tried feeding the patient through riles tube with the patient lieing down inspite of there being a recliner arrangement. Neither the nurse or the attendant knew the correct way of lifting a patient from the bed, it was all ignorant tug and pull. Any complaints made to the organisation made no difference as they need more than a day to arrange for a replacement and one needs to deal with the same incompetent staff for another day or risk having no caregiver coming over (as bluntly informed by the call center) at all. Furtheron, the same performance continued the next day. In fact, in the absence of the family members it was observed through a baby monitor that the attendant and the nurse were sitting and chatting away while the patient was trying to sleep and literally PASSING FOOD OVER TO EACH OTHER OVER THE PATIENT! If this wasnt bad enough, the attendant developed a cough and a fever and when a call was made to care 24 asking them to send a replacement on the next day at least as the patient has low immunity, the organisation again gave a choice, we could have the same attendant and risk the patient getting sick, or have no attendant for the next day as they didn't have anyone available. Do not fall for the sales pitch of the executives over the phone as their premium prices and promises of exceptionally well trained staff is nothing but marketing mumbo jumbo. The professionalism and training of the staff that comes to your door is as garbage as the service of the organisation. More importantly, do not trust this organisation with the health and well being of your loved ones as no one in the entire heirarchy of care 24 really 'cares'. You would be better off hiring someone from a local agency. Have had much better experiences with randomly contacted nurses and attendants through justdial. Even though they live far, they reach on time The local organisations are also promptly able to provide replacements if need be. P.S. The 1000 or so rupees registration charge they take from you initially, is essentially a financial clickbait as its money they've made off you after they have stressed you out, contributed to deterioration of the patient and compelled you to suspend their services.

Marzouq Shaikh


3/09/2020

Horrible, unprofessional service! Advance paid.The caregiver did not show up. When complained to customer care, they said they will find a replacement and call back. No call back, no replacement. They shut for the day and the customer is felt in a lurch. Extremely disappointing. Will never avail this service again and will spread the word too.

Shraddha Shah


11/02/2019

worst service, they just talk as if they will send professional at our place, they give big promises at the time of starting their services, but when the attendant come at our place we realized that he was more delicate than our patient, the person whom they had sent got a small scratch in his finger and than the same day he said he wont come as he got injury, so the next day he dint turn up neither did care24 arrange for a replacement, after calling them for 4 times they said me sorry they couldn't arrange anyone today. they don not have the decency to even inform that they cannot arrange for a replacement.. please do not go for their services, its just the promises nothing to deliver

Komal Patel


4/11/2019
I am still taking services from Care 24 since last two years. The caregivers are well trained and takes good care of my mother in law.
Sheila khanchandani
Sumesh Brother is Punctual, Efficient and knowledgeable and understands patients requirements completely.
Jayshree Prabhu
I have been using care 24 services and have been very happy with their services. Priyanka Rajbhar is our caretaker she is very disciplined kind and dedicated towards her work.
Saurabh Bhatt
The Nurse and the Attendant provided by Care24 are good in service, polite and punctual. We are happy with their service. The patient ( our family member) is been given proper care, feed and cleaned regularly.
Deepa Balvalli
Dr. Ralga had Attended to my father. He is suffering from PSP. We were specifically impressed by her techniques n method to handle the issue. We are planning on repeating her visits every month for positive results.
Uma Ram
Frequently Asked questions