Our nurses are experienced in providing a complete range of nursing care specializations, including nursing care for Pneumonia
Our nurses are experienced in providing a complete range of nursing care specializations, including nursing care for Pneumonia
Pneumonia Nursing Service
Overview
Pneumonia is a common yet extremely serious disease that can be caused by a number of reasons. The disease affects the lungs in an adverse way and can cause serious damage if not catered to immediately.
The primary function of the lungs is to aid the respiration process and hence control the amount of oxygen traveling to blood. As can be easily understood that any disruption to this process can be dangerous and in extreme cases, fatal. Let us try to understand, in the simplest terms, how exactly the lungs work.
The human lungs are porous organs located on either side of the chest. The windpipe takes the air we inhale to the lungs by means of tubular structures known as bronchi. These bronchi keep getting smaller and smaller in size (called bronchioles) and finally end in the bunch of air sacs. These air sacs are technically known as alveoli and are the part of the lung, responsible for absorbing oxygen into the blood and extracting carbon dioxide from the blood to be exhaled.
Now that we have understood how critical this entire process is for human life, let us relook at pneumonia in a slightly more detailed manner. Pneumonia is the filling up of the air sacs with liquid (cough or pus), disrupting the normal breathing. This happens due to an infection, which can be caused by multiple reasons. This is why a comprehensive nursing care plan for pneumonia is a must.
Symptoms and Causes
How can you identify that someone has pneumonia? The disease in itself ranges from minor to major to critical. So do the symptoms. The age ranges more susceptible to these infections are
Children less than 2 years of age

Senior citizens above 65 years of age
Some of the common symptoms of pneumonia are
Cough

Tiredness

Trouble in coughing, including chest pain

Fever and Shivering

Body temperature falling lower than normal (typically the case with seniors)

Difficulty in breathing and shortness of breath

Confusion and difficulty in mental awareness (generally the case with senior citizens)

For newborn babies, the symptoms may not be very obvious. They may be restless or vomit
So should you see a doctor for any of these reasons? As is obvious, most of the symptoms are common to that of influenza and you may still need to see a doctor for that. However, if you see any of the following symptoms, contact your doctor as soon as possible
Difficulty in breathing

Persistent cough, especially if you can see us

Constant fever of 102

o

F or above
This is one of the diseases where early diagnosis and treatment can be the difference between life and death, especially in the case of senior citizens having other chronic problems like heart failure and lung issues. Thus, speaking to your health care provider and ensuring that a proper nursing care plan for pneumonia is in place, is extremely critical.
Risk Factors
Knowing so much about the disease, the obvious question would be how is it caused? Pneumonia is broadly classified into the following types based on how the patient acquired the infection
Hospital Acquired Pneumonia –

This is the type of pneumonia that the patient acquires when visiting a hospital or being hospitalized for any other ailment. This can be serious in nature since the bacteria causing the infection would have become resistant to the antibiotics. There is a higher risk for patients who are in the intensive care units, especially on a ventilator, since their respiratory system is already weak and at a higher chance of catching the infection. Hence, the nursing care of patients with pneumonia becomes even more difficult.

Community-Acquired Pneumonia –

This is the second and more common type of Pneumonia, which is acquired by people who are not in any contact with a hospital. This can be caused by any of the multiple organisms like

Virus –

The cause for this type of pneumonia are the viruses that are also responsible for cold and flu. It generally impacts children and is mild. However, in certain scenarios, it may turn serious and critical.

Bacteria –

The most common type of Pneumonia is caused by bacteria and can occur anytime. Having the flu or any other kind of disease is not required for this type of Pneumonia. Bacterial pneumonia may impact only one of the lobes of the lung and not necessarily both.

Fungi –

This is a completely different type of pneumonia, where the most susceptible are people who have a weakened immune system, which may have occurred due to any reason. This typically occurs when the patient comes in contact with and inhales large quantities of the fungi, for example being carried in bird droppings.

Aspiration Pneumonia –

The third and slightly less type of pneumonia occurs when the patient inhales food, fluids or other contents into the lungs. This is the type which is not communicable, instead occurs due to smoking or alcohol habits.

There are so many types of pneumonia and different factors causing the same. Yet, there are certain parameters, basis which some people are more at risk than others. Generally speaking, anyone having a habit that weakens the immune system becomes prone to the disease. Below is a list of people who may be at a higher risk
Those having smoking and drinking habits weakening their lungs and the immune system

Those suffering from malnutrition

Those having other chronic ailments that result in the immune system being weakened, like AIDS

Those who have been hospitalized recently and are in the Intensive Care Unit

Those who are exposed to certain chemicals or pollutants as part of the job
How can nurses intervene?
As there is a lot of care required for a patient having pneumonia, it is recommended that they should be attended by trained nurses during the illness. A trained nurse can help in many ways that a family member may not be able to. Some of the activities that the nurses are trained in to help the patients of pneumonia are
Carry out a respiratory assessment to identify the issues

Help stabilize the body temperature – assist in increasing or decreasing the body temperature depending on the patient's condition

Ensure airway clearance at all times to help the patient breathe

Help in nutritional care

Ensure proper fluid intake to help the patient's bodily functions

Support in breathing and coughing as well as assist with oxygen supplementing if required

Help administer medications in a timely manner

Assist with a proper

neonatal pneumonia nursing care plan
How can Care24 help?
We at Care24 completely understand your concern for your loved one and the fact that nursing care for pneumonia is not easy. That is why our staff is carefully selected and thoroughly trained to handle any eventuality while caring for your relative. You can contact us over the phone or visiting our facility to talk to our team. Our team will ensure to clarify all your queries and address your concerns about our services.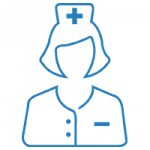 style="text-align:right;color:0f0f59;">
Read more
Unqualified office staff, when you call to clarify something. Many times they don't understand the question. They are not trained well. The customer care staff needs an upgraded system, where notes are fed into the system. So you don't need someone else calling up and giving you the same info. The caretaker is not trained well. If they are looking after an elderly person, they should know that they have to be in the best of health to look after my mother. She ended not making a meal for my mother and my neighbour had to provide it. If the caretaker is not well she should have asked for a replacement asap and not waited. It is shocking, we have paid a huge amount of money for this service and I am absolutely unhappy. Please do not call for caretaker's from Care24. As long as they are getting their money. They care a damn!!! Worst service providers.

Bonabelle Zuzarte


7/10/2019

I used Care24 services for 7 months duration in 2019-20. Carers they provide are a mixed bag. Some are really good while others lack even basic service skills. You got to be very very lucky to get one and same carer over long time as carers often go on leave. When regular carer is on leave, every time they will send new carer. So family members need to repeat everything, right from home address, directions to patient's routine, medicines etc. Do not expect that Care24 will provide any heads-up or patient routine information to new carer who is visiting. Over the 6 months of Mumbai-based care services I used from Care24, there were over 15 instances where new carers were late more than 2 to 3 hours. Care24 support team is very lethargic, there were times when support team assumed that carer has reached home when he had not even started from his place. Support team is unaware of carers being late to customer's place. Then came in so called, the technology upgrade, Jan-Feb 2020, they had a new IT system and there were numerous issues with billing, sending invoices and payment receipts to customers (as told by support team themselves). Support staff told me at least 10 times over phone and email that there are system issues in billing and payment, I had to calculate amount manually on my own and then Pay them. With new system, accounts were on toss, no invoices were sent to customers (in spite of the fact that payment policy says payment needs to be made after receiving invoice.) I had 20-25 emails following up for invoice and payment receipts, but their support team in Mumbai did not care to respond. I found their behavior very unprofessional and not good over these 2-3 months. If you are outside for work (or overseas) and not staying with the patient or your parents, I strongly suggest DO NOT USE CARE24, as they do not respond to your emails and phone in time. They do not bother even when the patient is without care because of their delays in operations and carer issues. They need to improve basic operations first, give timely and consistent services to customers, and then worry about Apps, Digital Assistants and other tech-stuff. .My genuine advice to them--- You are dealing with patient healthcare services, where patient family is relying on you. This is not a courier service business where you are sending people to move boxes and you would't care much when service is delayed !!

Sanket Deo


3/05/2020

Horrible service! can't rely on them.They ditch on last moment.Attendents are not punctual,reliable,well behaved and even honest.Service provider doesn't turn up and still they start billing customers .Better to stay away.

Sonal Agrawal


11/04/2019

Most horrible services. Please do not ask for help from these people, they will talk sweet and then at the last moment there will be no shows from the caretaker. I had to go through this not once but twice the caretaker did not turn up. Request you all to not depend on these people as we are leaving our homes and letting them into our lives, the least they can do is inform and provide a replacement, but neither of it happened and they expect me to pay registration fees of RS,1000

Annie Palan


5/17/2019

The worst experience I've had of my life. I normally never really write reviews, but I had to write this because this agency is the worst company I've dealt with till now. Their customer service is terrible, most of their attendants are not competent for taking care of elderly patients. Please do not use their service.

Radhika Kulkarni


6/27/2019
I am still taking services from Care 24 since last two years. The caregivers are well trained and takes good care of my mother in law.
Sheila khanchandani
Sumesh Brother is Punctual, Efficient and knowledgeable and understands patients requirements completely.
Jayshree Prabhu
I have been using care 24 services and have been very happy with their services. Priyanka Rajbhar is our caretaker she is very disciplined kind and dedicated towards her work.
Saurabh Bhatt
The Nurse and the Attendant provided by Care24 are good in service, polite and punctual. We are happy with their service. The patient ( our family member) is been given proper care, feed and cleaned regularly.
Deepa Balvalli
Dr. Ralga had Attended to my father. He is suffering from PSP. We were specifically impressed by her techniques n method to handle the issue. We are planning on repeating her visits every month for positive results.
Uma Ram
Frequently Asked questions