Nursing Care Of Pregnancy
Our nurses are experienced in providing a complete range of nursing care specializations which includes:
Nursing Care Of Pregnancy
Our nurses are experienced in providing a complete range of nursing care specializations which includes:
Nursing Care services Of Pregnancy
Overview
Gestation, or pregnancy, takes about 9 months for the baby to grow to full maturity while in the uterus. In addition, there are other signs as well, while the first symptom of pregnancy is overlooked menstruation. Pregnancy entails changes which will affect the entire body of a woman. They could last anywhere from 37 to approximately 42 weeks, beginning from the very first day of the period, although most pregnancies last for approximately 280 days.
Pregnancy is divided by doctors into trimesters, or three stages, though. Each lasts for about 3 months.
Early signs
Nausea is common in early pregnancy.
Vomiting
Fatigue
Dizziness
Breast tenderness and increase in size
Increased frequency of urination
Nausea is common throughout the first 3 – 4 months of pregnancy, even while fatigue is experienced throughout the pregnancy
A girl can confirm pregnancy by
Visiting a physician
House pregnancy test
A pregnancy test to detect elevated human chorionic gonadotropin (HCG) hormone in the urine or blood.
Visit a health care professional, when a home pregnancy test is positive. They could offer it by running an abdominal or transvaginal ultrasound scanning.
The scan can affirm
The gestational age of the pregnancy
Number of embryos you will find
If the positioning is right from the uterus
The health care provider may make sure that an individual receives assistance and advice.
What occurs in pregnancy: Conception
Conception happens when an egg is penetrated by semen from a man and fertilizes it. This normally takes place in the woman's fallopian tube following vaginal sex. The outcome is a zygote – egg cell and sperm.
The zygote begins forming a cluster of cells.
Following 5-7 days of growing and dividing, the embryo attaches to the walls of the womb, or uterus also sets root-like veins out. This practice is known as implantation.
The villi make sure that the embryo is anchored into the lining of the uterus. They will gradually develop into the placenta, which feeds and protects the embryo or foetus as it grows, providing it with oxygen and nourishment, and expelling waste.
Trimester 1
The first trimester runs throughout the initial 12 weeks. The embryo develops at this phase.
In this time period, the majority of the organs, bones, blood, nervous system, and the bones begin to form.
When these are formed, the embryo is referred to as a foetus.
With this stage, the embryo measures approximately 1 inch in length, facial features and the ears are obvious, and toes and the fingers are beginning to appear.
The embryo develops within the uterus, surrounded by amniotic fluid. This really is the water which breaks before shipping.
The physician will suggest some tests, such as follow up ultrasound tests, to test on the wellbeing and development of the baby.
Trimester 2
The second trimester lasts from week 13-28. The mom creates reserves of fat and can gain weight.
She'll have the ability to feel the foetus' movements, by putting a hand and many others may feel them. Movement can be observable.
Women will feel more comfortable as nausea stops, and energy levels are greater.
Trimester 3
The third trimester lasts from week 29 before arrival. The infant will develop stores of fat, and perceptions and the lungs of sight, taste and hearing will grow.
The mother can experience back pain and find it even more challenging to sleep comfortably. She'll also urinate more frequently. Moreover, indigestion can result if the embryo pushes against the gut.
Contractions can occur months or days prior to arrival, and physicians call these Braxton-Hicks contractions. Labour is not indicated by them.
Many hospitals provide courses, which provide advice and to take care of a newborn, such as advice on breastfeeding.
Medication in pregnancy
Your physician should examine the dangers of taking medication to the baby or of getting unwell when pregnant, in addition to the probability of treating or not treating your disease.
This may be a danger, but if you do not take or you quit taking it, then you could become severely although taking medication may take risks for your baby.
The talk with your physician must comprise:
Pain during childbirth
The risk of you getting unwell
If you can stay nicely without medication
Remedies that have helped you previously
Any threat to the unborn infant
Nursing Care Plan for Pregnancy
The nursing care plan for nausea and vomiting in pregnancy for individuals with infection involves supplying information, screening/identifying for infection and encouraging. Listed below are just three medical care programs and nursing identification
The risk for Maternal / Foetal Infection
Intense Pain
Deficient Awareness
Nursing Interventions and Rationales
Monitor vital signs, especially blood pressure
blood pressure can fluctuate and spike fast; track for modifications along with elevations
Check for oedema; notice location and determine the level of pitting
Some swelling is normal in pregnancy, however pitting oedema differs and may be a substantial indication of diminished cardiac output.
Weigh the patient frequently
Abrupt growth in fat signals fluid retention and might signify the progression of illness and diminished renal function
Auscultate lungs and heart; notice rhythm and rate; administer oxygen as required
Monitor for signs of fluid overload and pulmonary oedema which places pressure on the cardiopulmonary system
Listen for crackles and notice the existence of dyspnoea
Oxygen supplementation might be given to alleviate dyspnoea and enhance maternal-foetal oxygenation and tissue perfusion
Administer IV fluids and drugs as suitable
Antihypertensives(hydralazine) can help reduce diastolic pressure and improve blood circulation to essential organs
Antiepileptic medications and calcium sulphate for Infection
Monitor foetal heart rate
Watch for symptoms and signs of foetal distress because of maternal blood pressure, decreased placental blood circulation and lack of oxygenation
Check for vision disturbances and cognitive functioning
Preeclampsia might progress over time or abruptly to eclampsia and lead to seizures.
Notice any changes in mentation or eyesight as an exacerbation of preeclampsia.
Monitor labs and diagnostic evaluation results
Watch for proteinuria, blood sugar level, elevated liver enzymes, and diminished renal function.
Provide nutrition and lifestyle education
Low sodium diet to help reduce oedema
Bedrest and elevation of their feet to Decrease blood pressure
Encourage individual to break on the left side to stop compression of vena cava
Pregnancy Exercises
These cardiovascular exercises boost blood flow, muscle tone and endurance
Swimming – Swimming and water aerobics might just be an ideal pregnancy exercise. Because you will feel much lighter and nimbler. A dip in the pool can also help alleviate nausea, sciatic pain and bloated ankles. And since infant's floating with you, it is gentle on your loosening joints and ligaments which is the human body's natural reaction to pregnancy hormones. Be careful about jumping in or walking on measure or slip, and then pool sides into the water instead of diving. Your growing baby is not equipped to take care of the bubbles which form within the body once you quickly alter altitudes beneath the strain of the water.
Walking – There is no simpler exercise to fit into a hectic schedule compared to walking plus it is a workout you are able to continue right up before your delivery and even on D-day if you are anxious to assist over the contractions. What is more, you do not require a gym membership or any special equipment to take part in some sneakers that are decent.
Running – Experienced runners may remain on course through pregnancy. Stick to flat terrain or even a treadmill rather than overdo it as loose joints and ligaments while pregnant can make running tougher on your knees, and you more vulnerable to injury.
Ellipticals and stair climbers – The two stair climbers and ellipticals are all bets while pregnant. Fix tension, incline, and rate. Remember as your pregnancy progresses, you might have a more difficult time with immunity or maybe not; listen to your own body and will need to pay closer attention to where you measure to prevent stumbles.
Group dancing or Pilates classes – Low-impact dance and Pilates workout courses like Zumba really are a terrific way to improve your pulse and get in case you are an exercise, the endorphins flowing. Avoid any actions that require equilibrium as your abdomen grows. Listen to your body if you are a seasoned athlete, avoid high-impact or jumping motions, rather than exercise to the point of fatigue. Choose the water edition of weightlifting, which is excellent for the set if you are new to exercise.
Indoor biking – You need to have the ability to continue if you have been turning before pregnancy. Indoor biking may be a great workout since it allows you to pedal without the chance of placing or falling pressure. Ensure that your instructor knows you are anticipating, in case you feel exhausted at any given stage or overheated and sit sprints. Correct the handlebars so you vertical rather than leaning to prevent adding pressure. Because standing is too extreme for moms-to-be stay climbs. Have rest until after the baby's born, if rotation seems exhausting.
Kickboxing- Anticipating kickboxers find they are not fast or quite as adorable as pre-pregnancy, but if you feel comfortable getting your cries and you've got loads of experience, it is fine to continue. To prevent inadvertently getting jabbed at the gut, leave two spans of the distance between you and other kickboxers, and allow everybody in the course knows you are pregnant (or locate a course especially for pregnant mothers).
how can care24 help?
As patient recovery is ensured by postoperative nursing care plan for pregnancy or nursing care plan for a twin pregnancy, postoperative care is a vital element of the curing process. Post-operative care for individuals might be easy and may be short term or long term or may entail procedure for a few.
In case of long term post-operative care, a patient is much better off within the warmth or home rather than in a hospital. Aiding this kind of care is something that we provide from our home care nursing services. As a part of our services, our group of nurses and other caregivers, would come and see you and offer care. In some cases, the nurse may remain with the individual for 24*7 monitoring and attention.
Therefore, if you require nursing care plan for pregnancy in your home, look no further and trust your loved ones' care to Care24 and we guarantee a satisfactory and quick recovery of the individual in the most effective and fastest way possible.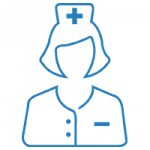 style="text-align:right;color:0f0f59;">
Read more
We had a ridiculously pathetic experience with them. Took an attendant service, a 10 day offer (rs 600 instead of their regular fee of rs 800), for my mother who had undergone an knee replacement surgery. In six days, 4 different attendants were assigned for no fault of ours. We had terrible experience going through the back-end team trying to explain the importance of sending only one attendant and not a different one every new day. The last person assigned wanted to leave by 5pm even though the timings were from 8am to 8pm. With this many other terrible instances in these 6 days, we had no option but to cancel the services. The back-end team were utterly useless in understanding the importance of having only one person assigned. They kept insisting that we pay for 800rs per day for 6 day and offer of rs 600 per day would be invalid. The management should look into this scam and take immediate action on the team. Note: Even though we wanted the services, we were forced to abandon it with no fault of ours. The back-end team has absolute disregard for the grievances of the client.

Rahul Dhakka


12/27/2018

Worst experience ever! Have hired a caregiver and a nurse. The nurse arrives late repeatedly inspite of being told about how critical medication timings are, falls asleep during day duty, is clueless about timings and medications inspite of us having guided them and has no sound medical knowledge whatsoever. She insisted that a fever of 99.7 is normal and even tried feeding the patient through riles tube with the patient lieing down inspite of there being a recliner arrangement. Neither the nurse or the attendant knew the correct way of lifting a patient from the bed, it was all ignorant tug and pull. Any complaints made to the organisation made no difference as they need more than a day to arrange for a replacement and one needs to deal with the same incompetent staff for another day or risk having no caregiver coming over (as bluntly informed by the call center) at all. Furtheron, the same performance continued the next day. In fact, in the absence of the family members it was observed through a baby monitor that the attendant and the nurse were sitting and chatting away while the patient was trying to sleep and literally PASSING FOOD OVER TO EACH OTHER OVER THE PATIENT! If this wasnt bad enough, the attendant developed a cough and a fever and when a call was made to care 24 asking them to send a replacement on the next day at least as the patient has low immunity, the organisation again gave a choice, we could have the same attendant and risk the patient getting sick, or have no attendant for the next day as they didn't have anyone available. Do not fall for the sales pitch of the executives over the phone as their premium prices and promises of exceptionally well trained staff is nothing but marketing mumbo jumbo. The professionalism and training of the staff that comes to your door is as garbage as the service of the organisation. More importantly, do not trust this organisation with the health and well being of your loved ones as no one in the entire heirarchy of care 24 really 'cares'. You would be better off hiring someone from a local agency. Have had much better experiences with randomly contacted nurses and attendants through justdial. Even though they live far, they reach on time The local organisations are also promptly able to provide replacements if need be. P.S. The 1000 or so rupees registration charge they take from you initially, is essentially a financial clickbait as its money they've made off you after they have stressed you out, contributed to deterioration of the patient and compelled you to suspend their services.

Marzouq Shaikh


3/09/2020

Most horrible services. Please do not ask for help from these people, they will talk sweet and then at the last moment there will be no shows from the caretaker. I had to go through this not once but twice the caretaker did not turn up. Request you all to not depend on these people as we are leaving our homes and letting them into our lives, the least they can do is inform and provide a replacement, but neither of it happened and they expect me to pay registration fees of RS,1000

Annie Palan


5/17/2019

Unqualified office staff, when you call to clarify something. Many times they don't understand the question. They are not trained well. The customer care staff needs an upgraded system, where notes are fed into the system. So you don't need someone else calling up and giving you the same info. The caretaker is not trained well. If they are looking after an elderly person, they should know that they have to be in the best of health to look after my mother. She ended not making a meal for my mother and my neighbour had to provide it. If the caretaker is not well she should have asked for a replacement asap and not waited. It is shocking, we have paid a huge amount of money for this service and I am absolutely unhappy. Please do not call for caretaker's from Care24. As long as they are getting their money. They care a damn!!! Worst service providers.

Bonabelle Zuzarte


7/10/2019

I got good experience wt dr Dhrita she is v good in physiotherapy n nice while talking n explains v nice

Sujata Rao


6/19/2019
I am still taking services from Care 24 since last two years. The caregivers are well trained and takes good care of my mother in law.
Sheila khanchandani
Sumesh Brother is Punctual, Efficient and knowledgeable and understands patients requirements completely.
Jayshree Prabhu
I have been using care 24 services and have been very happy with their services. Priyanka Rajbhar is our caretaker she is very disciplined kind and dedicated towards her work.
Saurabh Bhatt
The Nurse and the Attendant provided by Care24 are good in service, polite and punctual. We are happy with their service. The patient ( our family member) is been given proper care, feed and cleaned regularly.
Deepa Balvalli
Dr. Ralga had Attended to my father. He is suffering from PSP. We were specifically impressed by her techniques n method to handle the issue. We are planning on repeating her visits every month for positive results.
Uma Ram
Frequently Asked questions