Nursing Care for Gastroenteritis Patients
Our nurses are experienced in providing a complete range of nursing care specializations, which includes:
Nursing Care for Gastroenteritis Patients
Our nurses are experienced in providing a complete range of nursing care specializations, which includes:
Nursing care services for Gastroenteritis patients
Overview
Gastroenteritis is an illness of the digestive system triggered by infection and inflammation. Symptoms include nausea, diarrhoea and stomach cramps. Often, itself heals on its own within a couple of days.
The principal complication of gastroenteritis is dehydration, but this may be avoided when the fluid lost in vomit and diarrhoea is substituted which would then require treatment involving nursing care plan for diarrhoea related to gastroenteritis. Someone experiencing acute gastroenteritis may require fluids administered intravenously under the nursing care plan for acute gastroenteritis. A few of the causes of gastroenteritis contain parasites, bacteria, bacterial diseases, viruses' substances, and a few medications.
Symptoms & Causes
Gastroenteritis is not the same as flu, even though it's commonly referred to as stomach flu. Actual influenza affects just your respiratory system – your nose, lungs and throat. Gastroenteritis, on the other hand, attacks intestines, causing symptoms and signs, for example
Watery, generally nonblood diarrhoea – bloody diarrhoea usually means you've got a distinct, more severe infection

Abdominal cramps and soreness

Nausea, vomiting or both

Irregular muscle aches or aggravation

Low-grade fever
Based upon the reason, gastroenteritis symptoms can appear within a few days after you are infected and may vary from moderate to severe. Symptoms usually last a day or 2, if 10 days, but they might persist.
Since the symptoms are similar, it is easy to confuse viral diarrhoea with nausea brought on by bacteria, such as Clostridium difficile, salmonella and E. coli, or parasites, like giardia.
Reasons
You are likely to deal with gastroenteritis when you share meals, towels or utensils with a person who's infected, or if you drink or eat contaminated water or food.
Several viruses can lead to gastroenteritis
Noroviruses –

Both adults and kids have influenced by the usual cause of disease, by noroviruses. The disease can sweep through communities and households. It is particularly likely to spread among individuals in restricted spaces. Even though transmission is potential, typically, you pick the virus up from contaminated water or food.

Rotavirus –

This is the most frequent cause of gastroenteritis or other items. The disease is most severe in children and babies. Because adults can pass the virus to other people adults might not have symptoms but can spread the disease of special concern. A vaccine against viral gastroenteritis seems to be effective in preventing the disease, also is offered in a few countries.
Some shellfish, especially raw or undercooked oysters can make you sick. Although polluted drinking water is a cause of viral illness, in several instances the virus has been passed via the faecal-oral path — which is, somebody with a virus manages food that you eat without washing their hands after using the restroom.
Remedy for gastroenteritis
Treatment depends upon the cause but may include
Lots of fluids

Rehydration beverages

Admission, in cases that are acute

Antibiotics, if germs are the cause

If parasites are the cause of drugs, to kill the parasites

Preventing anti-diarrhoea or anti-vomiting medication recommended or unless prescribed by your physician, as these medications are going to continue to keep the disease within your body.
Prevention
The best way to prevent the spread of ailments is to follow these measures
Make your child vaccinated –

A vaccine against gastroenteritis is offered in a few countries. Given to children from the first period of life, the vaccine seems to be effective in preventing signs of the illness.

Wash your hands –

And ensure that your kids do. Teach them to wash their hands after using the bathroom, if your kids are older. It is ideal to use soap and warm water and to rub hands vigorously. Rinse thoroughly. Sanitizing wipes and hand sanitizer for instances when water and soap are not available.

Use different items

– Drinking glasses and dishes. Use towels. Keep your space – If at all possible, avoid close contact with anyone with the virus.

Disinfect surfaces –

If a person in your house has viral gastroenteritis, disinfect hard surfaces, like counters, faucets, and doorknobs, using a mixture of two cups (0.47 litres) of bleach to 1 gallon (3.8 litres) of water.

Check your childcare centre out –

Check that the centre has different chambers for serving or preparing meals and changing diapers. The area with the dining table needs to have a way in addition to a sink to dispose of leftovers.
Nursing Care Plans
Hospitalization may be required for customers who undergo acute dehydration because of nausea and nausea. This maintenance strategy for Gastroenteritis concentrates on the management at a maintenance setting.
Listed below are medical care programs and nursing identification for Gastroenteritis
Diarrhoea

Deficient Knowledge

The risk for Fluid Volume Deficit

Imbalanced Nutrition: Less Than Body Requirements

Other Potential Nursing Care Plans
Nursing care plan for paediatric gastroenteritis
For your child with gastroenteritis are nursing interventions
Reduce disease transmission –
All caregivers need to wear dresses; gloves are used when handling articles contaminated with stool; put contaminated linens and clothes at specially marked containers should be processed in accordance with facility policy; people are confined to household only; instruct the household caregivers the principles of aseptic technique and watch them and decent handwashing has to be completed.
Boost skin ethics –
To decrease aggravation and excoriation of their buttocks and genital region, cleanse those regions regularly and apply a soothing protective ointment like lanolin D or A ointment; change diapers as swiftly as possible, and putting disposable pads beneath the baby can ease easy and regular shifting.
Prevent dehydration –
Rely on diapers and consider them to ascertain the output of the infant quantify each voiding from the kid; record character and the number of their stools, in addition to the quantity and character of any vomitus.
Maintain sufficient nourishment –
Weigh the child every day on precisely the exact same scale; take dimensions in the morning before the afternoon feeding; track the intake and output ; great oral care is essential once the youngster is NPO; once oral fluids have been initiated, the child is provided oral replacement alternatives; following the child tolerates those alternatives, half-strength formula might be introduced.
Keep body temperature –
Monitor vital signs at least two hours when there's fever; manage antibiotics and antipyretics as prescribed and follow processes that are proper for Stress Reduction.
Treatments for gastroenteritis
The house remedies are the powerful and most reliable alternatives for gastroenteritis
Carbonated Beverages –

Though sugar-loaded sodas and carbonated sodas are not a fantastic idea for curing the stomach flu, and may, in reality, cause stomach upset, however, carbonated drinks like sparkling water, soda water, or ginger ale are fantastic choices to settle those upset gut and soothe your own nausea.

Simple Carbohydrates –

When your gut is under assault from these viral or bacterial causes of gastroenteritis, you do not need it to need to work too difficult to digest meals along with the significant nutrients you want. That's the main reason so many men and women stop eating when they're ill, as the symptoms appear to be coming back. But by eating simple carbohydrates such as toast, toast, cereal, berries, and fundamental veggies and veggies, you may probably get these nutrients digested and be on the path to recovery much faster.

Yoghurt –

Beneficial bacteria in the intestine help digest foods and shield your gastrointestinal tract from diseases, but that germs can be lost through violent nausea and diarrhoea. Probiotics are available in large concentrations in milk, which can't just soothe your gut but also foster the regrowth and protective capability of these beneficial bacteria in the intestine to accelerate the recovery procedure.

Dietary Restrictions –

Lots of men and women desire, comfort food if they're sick, but when these foods happen to choose the kind of spicy food, caffeine, dairy products, or high-fat meals, the final result is not likely to be pretty, and you're going to wind up being much more uneasy in the long term. Stick to foods that are simple and cut out anything tough to digest.

Chamomile Tea –

As one of the earliest and most reliable remedies for an upset stomach, chamomile tea can also be perfect for treating gastroenteritis. The anti-inflammatory and antioxidant properties of chamomile tea can help settle the stomach and remove besides boosting the immune system to fight whatever the reason for your stomach flu occurs to be nausea and vomiting.

Coffee –

This cure-all that is historical is quite beneficial in gastroenteritis. The elements within ginger are flexible and strong, such as its ability to soothe the gut and safeguard the lining of your gut from bacteria. Though drinking ginger tea is the most usual application of ginger to your stomach flu chewing ginger is also proven to get rid of nausea.

Fluids –

Among the biggest risks of gastroenteritis will be dehydration. To put it simply, once you are nausea and suffering from nausea, your body is quickly losing its fluids, which makes you feel much worse and slowing down each process of your entire body, such as your immune system and endangering your digestive tract. Until you will start to feel better, drink as much water as you can to stay hydrated you have to replenish these fluids.

Mint –

The highly effective chemicals in mint have been commended for their cooling system, calming, and anti-inflammatory consequences. Chewing for gastroenteritis and gut problems that are relevant was for centuries in practice. As it may diminish that inflammation in your gut brewing mint tea is an effective remedy against nausea.

Cinnamon –

The usage of cinnamon and honey tea, is a home remedy for centuries. Honey and cinnamon both have strong organic chemicals that promote resistance and decrease inflammation.
How can Care24 help?
As patient recovery is ensured by postoperative nursing care, postoperative care is a vital element of the curing process. Post-operative care for individuals might be easy and may be short term or long term or may entail procedure for a few.
In case of long term post-operative care, a patient is much better off within the warmth or home rather than in a hospital. Aiding this kind of care is something that we provide from our home care nursing services. As a part of our services, our group of nurses and other caregivers, would come and see you and offer care. In some cases, the nurse may remain with the individual for 24*7 monitoring and attention.
Therefore, if you require nursing care in your home, look no further and trust your loved ones' care to Care24 and we guarantee a satisfactory and quick recovery of the individual in the most effective and fastest way possible.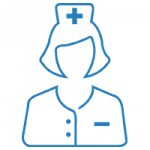 style="text-align:right;color:0f0f59;">
Read more
My father had a hip bone surgery in January. I have been using Care24 services ever since. The attendants that cane were good in the beginning. However their services have become good to bad to worse to worst in the last 15 days. They changed the night attendant without informing me personally just 6 hours before the time. My father had just settled down with the last attendant and now they were sending a replacement tonight. To add to my frustration the guy didn't turn up and did not answer the calls. When I called their call centre - they said they can't help me at this hour. Well- I can't help but call them CARELESS CARE24.

Jasbir Basu


4/06/2019

Most horrible services. Please do not ask for help from these people, they will talk sweet and then at the last moment there will be no shows from the caretaker. I had to go through this not once but twice the caretaker did not turn up. Request you all to not depend on these people as we are leaving our homes and letting them into our lives, the least they can do is inform and provide a replacement, but neither of it happened and they expect me to pay registration fees of RS,1000

Annie Palan


5/17/2019

The management team & the customer care team is quite responsive.... However the main component, ie the caregiver is not trustworthy & definitely not upto the mark

Ritwik Basu


11/03/2019

Worst experience ever! Have hired a caregiver and a nurse. The nurse arrives late repeatedly inspite of being told about how critical medication timings are, falls asleep during day duty, is clueless about timings and medications inspite of us having guided them and has no sound medical knowledge whatsoever. She insisted that a fever of 99.7 is normal and even tried feeding the patient through riles tube with the patient lieing down inspite of there being a recliner arrangement. Neither the nurse or the attendant knew the correct way of lifting a patient from the bed, it was all ignorant tug and pull. Any complaints made to the organisation made no difference as they need more than a day to arrange for a replacement and one needs to deal with the same incompetent staff for another day or risk having no caregiver coming over (as bluntly informed by the call center) at all. Furtheron, the same performance continued the next day. In fact, in the absence of the family members it was observed through a baby monitor that the attendant and the nurse were sitting and chatting away while the patient was trying to sleep and literally PASSING FOOD OVER TO EACH OTHER OVER THE PATIENT! If this wasnt bad enough, the attendant developed a cough and a fever and when a call was made to care 24 asking them to send a replacement on the next day at least as the patient has low immunity, the organisation again gave a choice, we could have the same attendant and risk the patient getting sick, or have no attendant for the next day as they didn't have anyone available. Do not fall for the sales pitch of the executives over the phone as their premium prices and promises of exceptionally well trained staff is nothing but marketing mumbo jumbo. The professionalism and training of the staff that comes to your door is as garbage as the service of the organisation. More importantly, do not trust this organisation with the health and well being of your loved ones as no one in the entire heirarchy of care 24 really 'cares'. You would be better off hiring someone from a local agency. Have had much better experiences with randomly contacted nurses and attendants through justdial. Even though they live far, they reach on time The local organisations are also promptly able to provide replacements if need be. P.S. The 1000 or so rupees registration charge they take from you initially, is essentially a financial clickbait as its money they've made off you after they have stressed you out, contributed to deterioration of the patient and compelled you to suspend their services.

Marzouq Shaikh


3/09/2020

I got good experience wt dr Dhrita she is v good in physiotherapy n nice while talking n explains v nice

Sujata Rao


6/19/2019
I am still taking services from Care 24 since last two years. The caregivers are well trained and takes good care of my mother in law.
Sheila khanchandani
Sumesh Brother is Punctual, Efficient and knowledgeable and understands patients requirements completely.
Jayshree Prabhu
I have been using care 24 services and have been very happy with their services. Priyanka Rajbhar is our caretaker she is very disciplined kind and dedicated towards her work.
Saurabh Bhatt
The Nurse and the Attendant provided by Care24 are good in service, polite and punctual. We are happy with their service. The patient ( our family member) is been given proper care, feed and cleaned regularly.
Deepa Balvalli
Dr. Ralga had Attended to my father. He is suffering from PSP. We were specifically impressed by her techniques n method to handle the issue. We are planning on repeating her visits every month for positive results.
Uma Ram
Frequently Asked questions