nursing care for urinary catheterization
Our nurses are experienced in providing a complete range of nursing care specializations, Including nursing care for Urinary Catheterization.
Female Catherization Nursing
Our nurses are experienced in providing a complete range of nursing care specializations, Including nursing care for Urinary Catheterization.
care of patient with urinary catheter
Overview
What are urinary catheters and what are its types
A urinary catheter is a partially flexible and hollow pipe-like tube that collects urine from the human bladder and collects them in a drainage bag. Urinary catheters are available in varied types and sizes. It is made out of the following
plastic (PVC)
rubber
Silicone
A urinary catheter is required by people who cannot empty their bladder on their own. If the urine gets stored in the bladder and cannot be emptied, it will create pressure in the kidneys. Increase in pressure can even cause kidney failure. The result is dangerous and can damage the kidneys permanently. Most catheters are used until one regains the natural ability to urinate without any external support which is generally a matter of short time. However, people with some severe injury or illness or any permanent injury might have to use catheters permanently or for a long period. Care of the patient with a urinary catheter differs from person to person.
TYPES of Urinary catheters
Urinary catheters are of three main types
Indwelling catheters

External catheters

Short-term catheters
Indwelling catheters
These are also known as urethral catheters or Suprapubic catheters. They are placed in the bladder and are referred to as the Foley catheter. Indwelling catheters can be used for both long and short time usage. These catheters are inserted into the bladder through the urethra. At times a small hole is made in the abdomen from where the catheter is inserted into the bladder. A balloon is inflated at the end of the catheter with water which prevents the pipe from falling off. The balloon can be deflated when removing the catheter.
External catheters
An external catheter is also known as a condom catheter. This type of catheter is placed outside the patient's body. This catheter is typically used by men who do not face urinary retention problems but suffer from mental disabilities or serious functional like dementia. This device has the structure of a condom and is placed over the penis head. A tube is connected from the device to a bag for drainage. The risk of infection is less in case of external catheters than indwelling catheters. The device needs to be replaced every day however few are designed for long time usage.
Intermittent or short-term catheters
Patients might need this catheter for a short time until the bladder empties after a surgery. After the bladder starts emptying the intermittent catheter naturally must be removed. This is also known as an in-and-out catheter. At times People are taught how to apply the catheter on their own or by taking the help of a caregiver. It is inserted through a hole in the abdomen or the urethra.
Symptoms of urinary tract infections
Pain around the groin or lower part of the tummy.

Confusion

Have a high fever.

Feeling cold and shivery

Antibiotics are available to take care of the patient with urinary catheter infections.
Risks and side effects of urinary catheters
Urinary catheters can cause an infection in the bladder, urethra or at times in the kidney. These types of infections are referred to as UTIs or urinary tract infections. Urinary tract infections occurring from catheters are a very common infection that affects patients especially during their stay in the hospital. Indwelling catheters are more prone to infections than the other types.
Some other risks associated when taking care of the patient with a urinary catheter
Stomach cramps that are bladder spasms are quite common in people who have a catheter inserted in their bladder. This pain is due to the bladder that tries to squeeze the balloon. There are medications available for reducing the intensity and frequency of the pain and spasms.

Leakage can occur around the catheter which is another problem. This happens when one opens the bowels. Leakage can be a sign of blockage which needs to be checked immediately.

Debris and blood is another issue that can exist in the catheter. This could again lead to blockage.

Injury to the urethra can also occur in a few cases and can cause pain.
How can Care24 help?
How Care24 can help in taking care of the patient with a urinary catheter
The process of urinary catheterization is quite complex. But Care24 has tried its best to make the entire process smooth and easy for everyone. Professionals at Care24 offer professional support for urinary catheterization in homes keeping in mind the patient's comfort. They understand the tough time of the patients and the difficulties they have to face when under urinary catheterization at home. The family members are also anxious, and Care24 tries to smooth out everything for them. They make the post-hospitalization stage an easy one for the patients. One can even customize their programs as per their need and receive high-quality services from Care24.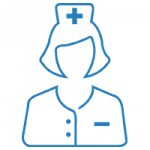 style="text-align:right;color:0f0f59;">
Read more
Unqualified office staff, when you call to clarify something. Many times they don't understand the question. They are not trained well. The customer care staff needs an upgraded system, where notes are fed into the system. So you don't need someone else calling up and giving you the same info. The caretaker is not trained well. If they are looking after an elderly person, they should know that they have to be in the best of health to look after my mother. She ended not making a meal for my mother and my neighbour had to provide it. If the caretaker is not well she should have asked for a replacement asap and not waited. It is shocking, we have paid a huge amount of money for this service and I am absolutely unhappy. Please do not call for caretaker's from Care24. As long as they are getting their money. They care a damn!!! Worst service providers.

Bonabelle Zuzarte


7/10/2019

Mangal Laad has visited us for a couple of days in the day. She is very kind, attentive and trustworthy. She has been with us like an extended Family. The patient has also appreciated her services. She is excellent. We thank you for Mangal Laad.

Tanuka M


3/09/2020

The physiotherapist came to my home was very helpful and knowledgeable. She properly gave me the detailed information about my injury. Also the first assessment is free of cost.

varshflute


10/17/2019

We contacted care 24 for my Dad's physiotherapy. Our physiotherapist Dr Dharita is very knowledgeable and extremely patient. My Dad is showing a lot for improvement in terms of his movement.

D W


3/21/2019

worst service, they just talk as if they will send professional at our place, they give big promises at the time of starting their services, but when the attendant come at our place we realized that he was more delicate than our patient, the person whom they had sent got a small scratch in his finger and than the same day he said he wont come as he got injury, so the next day he dint turn up neither did care24 arrange for a replacement, after calling them for 4 times they said me sorry they couldn't arrange anyone today. they don not have the decency to even inform that they cannot arrange for a replacement.. please do not go for their services, its just the promises nothing to deliver

Komal Patel


4/11/2019
I am still taking services from Care 24 since last two years. The caregivers are well trained and takes good care of my mother in law.
Sheila khanchandani
Sumesh Brother is Punctual, Efficient and knowledgeable and understands patients requirements completely.
Jayshree Prabhu
I have been using care 24 services and have been very happy with their services. Priyanka Rajbhar is our caretaker she is very disciplined kind and dedicated towards her work.
Saurabh Bhatt
The Nurse and the Attendant provided by Care24 are good in service, polite and punctual. We are happy with their service. The patient ( our family member) is been given proper care, feed and cleaned regularly.
Deepa Balvalli
Dr. Ralga had Attended to my father. He is suffering from PSP. We were specifically impressed by her techniques n method to handle the issue. We are planning on repeating her visits every month for positive results.
Uma Ram
Frequently Asked questions