Post Operative Care For Abdominal Surgery
Our nurses are experienced in providing a complete range of nursing care specializations, including nursing care for Abdominal Surgery.
Post Operative Care For Abdominal Surgery
Our nurses are experienced in providing a complete range of nursing care specializations, including nursing care for Abdominal Surgery.
Nursing post operative care for abdominal surgery
Overview
The Operation Procedure
Before operation –

You will

have to get a preoperative physical examination done from the primary or referring physician within seven days of scheduled operation. You will also be provided directions for cleansing bowel before the surgery.

Day of Surgery

– On the day of operation, you will have to report to the admitting place to register. A nurse will check vital signs like blood pressure, pulse and temperature and take you through a checklist of queries to make certain you are adequately prepared for operation. If your physician or anaesthesiologist demands ECG or a torso x-ray and those weren't already done as part of pre-op evaluation, you might have to get them done in the hospital and this will add some delay to your operation. Your blood tests will also be performed, and results will be required by the surgeon before the surgery starts. You may also be asked to provide a urine specimen. Your family members are going to be told to wait in the waiting area and patient is wheeled into a pre op room. The anaesthesiologist will talk to you and an intravenous (IV) line will be started to keep you from becoming dehydrated. Until you can take liquids, the IV line will stay in place. You might be given antibiotics to reduce the dangers of infection prior to going to surgery. You will also receive medication to relax you.

In the Operating Room

– as soon as you are asleep, a catheter is placed in your bladder to collect and capture urine outflow. A nasogastric (NG) tube can be passed through your nose, down your neck and into your gut. Secretions are removed by this tube from the gut that might result in vomiting and nausea. Until you wake up, the tube has been removed. The period of operation varies from patient to patient and depends on the surgery type and the patient's condition.

After operation

– After surgery you will be brought to the recovery area and your health care provider and your family will meet your doctor to understand how the surgery went and how you can recover better with

post operative care for abdominal surgery.
Directions
Directions for post operative care of abdominal surgery
Action
Remain active and walk many times for some steps gradually increasing the distance and pace. You can walk and may also climb stairs if you need to, without worrying about any harm.

Do not drive while on pain medicine. You can travel in an automobile without problems though. Frequent breaks to stretch legs and walk while travelling in car are encouraged.

No strenuous activity or heavy lifting greater than about 4 kgs for at least one and a half weeks. This reduces strain and permits the tissues to cure, reducing the possibility of developing a hernia.

Sexual relations may be resumed after four weeks, provided there is no other discomfort.

Continue breathing exercises on a spirometer or do pranayama yoga and taking deep breaths in the home to help lung function resume to normal.

The time off from work after operation is about 6 weeks. However, in case you feel capable, you may return to work earlier.

It is normal to get fatigued after surgery and to feel tired for up to six weeks. One can take small naps but avoid sleeping through the day so that you can sleep well during the night.

Follow proper

post operative exercises for abdominal surgery
Diet
One must consume low fibre, diet for two weeks. Avoid too much vegetables and fruits, nuts, high fibre food and popcorn, and fibre supplements like bran. Canned or cooked veggies are fine. Fruits are also fine and cause no disturbances.

At your follow-up trip to the physician's normally after fourteen days, your daily diet is made less restrictive and your normal diet may be resumed.

Post an operation, small regular meals are better tolerated than big ones.

Adequate hydration is a must.

While on pain medicines, one must avoid alcohol.
Medications
You will be given a prescription for pain medicine. Pain medications take about thirty minutes to action, hence as instructed on the bottle consume pain pills before the pain becomes severe and unbearable.

Many pain medicines comprise Tylenol or acetaminophen, and this shouldn't be taken in addition. It is ok to take Ibuprofen 600 mg every 8 hours with meals in between pain medicine or instead of them.

If your stools are hard and you are having trouble passing, a stool softener may be purchased over the counter. This ought to be consumed with water and the purpose is not to cause diarrhoea but to only make the stool soft.

Unless refused by your doctor, one can resume rest of the regular medicines.

Unless instructed by your physician don't use stimulants or enemas for passing motion.
Wound Care
You can take a shower over the wound / incision if they are covered in water proof cover. Pat the area dry. Else, if these are not covered, after shower, the surgery area will require dressing up with a fresh dressing.

Tubs or swimming following surgery for 2 weeks is completely disallowed until the incisions are sealed.

If there is any drainage from your wound, you may put a pad or a gauze over drainage area to keep your clothes clean and change the gauze from time to time to prevent any infection.
Commonly Asked Questions
Q – How long will I have to be in the hospital?
A – You may have to stay at the hospital for about seven days. Then you can continue with the post operative care for abdominal surgery at home as suggested by the surgeon.
Q – How much pain will I have and how can it be handled?
A – The incision will not cause pain because it will be done while you are under the influence of anesthesia. There are lots of options to manage pain – an injection, PCA (patient-controlled analgesia, in which patients manage their own medicine through the IV, along with an epidural catheter where analgesic is administered via a catheter placed into the epidural space of the spine.
Q – What do I eat?
A – You will begin taking fluids in the event the intestinal tract is working and you have passed gas. Until then, you might be permitted to consume ice chips. Once we see you can tolerate liquids without any discomfort, you will be started on solid food in one or two days. Once you have returned home, you may resume your normal diet.
Q – Can it hurt while having bowel movements?
A – There should no pain if you follow proper post operative exercises for abdominal surgery.
Q – How soon can I exercise?
A – You can walk as much as you want to, however there should be no upper body exertion for a month. Swimming is permissible only after your wound heals and this maybe after 4-6 weeks and only without any exertion to the site of surgery. And follow post operative exercises after abdominal surgery for better recovery.
How can Care24 help?
Patient recovery is ensured by post operative care for abdominal surgery and post operative exercises abdominal surgery is a vital element of the curing process. post operative care of abdominal surgery for individuals might be easy and may be short term or long term or may entail procedure.
From within the warmth of home and with your loved ones, a patient is much better off especially in the event of long-term nursing care. Aiding this kind of care is a part of our home services. Included in the service are, our group of nurses, physicians and other caregivers. As needed, they would come see with you and offer the required care.
Therefore, if you require care in your home, look no further and entrust yourself or your loved one's good care to Care24 and we will take care of a quick, complete and a comfortable healing.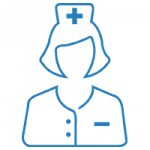 style="text-align:right;color:0f0f59;">
Read more
The management team & the customer care team is quite responsive.... However the main component, ie the caregiver is not trustworthy & definitely not upto the mark

Ritwik Basu


11/03/2019

The physiotherapist came to my home was very helpful and knowledgeable. She properly gave me the detailed information about my injury. Also the first assessment is free of cost.

varshflute


10/17/2019

Mangal Laad has visited us for a couple of days in the day. She is very kind, attentive and trustworthy. She has been with us like an extended Family. The patient has also appreciated her services. She is excellent. We thank you for Mangal Laad.

Tanuka M


3/09/2020

We contacted care 24 for my Dad's physiotherapy. Our physiotherapist Dr Dharita is very knowledgeable and extremely patient. My Dad is showing a lot for improvement in terms of his movement.

D W


3/21/2019

Most horrible services. Please do not ask for help from these people, they will talk sweet and then at the last moment there will be no shows from the caretaker. I had to go through this not once but twice the caretaker did not turn up. Request you all to not depend on these people as we are leaving our homes and letting them into our lives, the least they can do is inform and provide a replacement, but neither of it happened and they expect me to pay registration fees of RS,1000

Annie Palan


5/17/2019
I am still taking services from Care 24 since last two years. The caregivers are well trained and takes good care of my mother in law.
Sheila khanchandani
Sumesh Brother is Punctual, Efficient and knowledgeable and understands patients requirements completely.
Jayshree Prabhu
I have been using care 24 services and have been very happy with their services. Priyanka Rajbhar is our caretaker she is very disciplined kind and dedicated towards her work.
Saurabh Bhatt
The Nurse and the Attendant provided by Care24 are good in service, polite and punctual. We are happy with their service. The patient ( our family member) is been given proper care, feed and cleaned regularly.
Deepa Balvalli
Dr. Ralga had Attended to my father. He is suffering from PSP. We were specifically impressed by her techniques n method to handle the issue. We are planning on repeating her visits every month for positive results.
Uma Ram
Frequently Asked questions