Post Operative Care For Amputation
Our nurses are experienced in providing a complete range of nursing care specializations, including nursing care for Amputation.
Post Operative Care For Amputation
Our nurses are experienced in providing a complete range of nursing care specializations, including nursing care for Amputation.
Nursing Post Operative Care For Amputation
Overview
General Post-Op Care
Rehabilitation after amputation
Loss of a limb creates a permanent handicap that can affect an individual's self-image, self-care, and mobility (movement). Rehabilitation of the patient with an amputation starts during the acute treatment period after the operation. As the individual's condition improves, a more extensive rehabilitation program is often begun.
The success of rehabilitation depends upon many factors, including the following –
Amount and type of amputation

Type and degree of any resulting impairments and disabilities

The total health of the Individual

Family service
It is essential to focus on maximizing the patient's capabilities at home and in the community. Positive reinforcement speeds recovery. Rehab programs are designed to satisfy the requirements of the patient. Active involvement of the patient and family is critical to this program's achievement.
The objective of rehabilitation after an amputation is to help the individual return to the maximum degree of function and independence possible, while improving the quality of life – physically, emotionally, and socially. Post-operative care for amputation is also provided by us for the Individual.
To be able to help achieve these aims, amputation rehabilitation plans may include the following –
Remedies to help enhance stump and wound healing care

Tasks to help improve motor skills, restore activities of daily living (ADLs), and help the patient reach maximum independence

Exercises that promote muscular strength, endurance, and control

Fitting and use of artificial limbs called prostheses

Pain control for both postoperative and phantom pain or a feeling of pain that happens below the level of the amputation

Emotional support to assist readjustment

Use of assistive devices

Nutritional counselling to encourage wellness and recovery

Vocational counselling

Assessing the home environment for ease of function, safety, accessibility, and mobility

Patient and family education
You will also be required to get pre-operative nursing care for amputation just to avoid any risks before the surgery.
Wound Care
Post-operative dressing –

Encourage limb maturation, decrease swelling, post-surgical dressing is utilized to guard the limb and prevent contractures. There are two classifications

Soft dressings –

Descriptive studies suggest several downsides of soft dressings, for example, large local or proximal stress, the trend to loosen or fall off, restricted mobilization, and prolonged hospital stays. Controlled studies revealed that the frequency of uncomplicated recovery prices, postoperative pain, the eventual use of a prosthesis, and mortality weren't significantly different between rigid and soft kinds of dressings.

Rigid dressings

– Rigid dressings are used as best practice for post-secondary stump control for several decades.

They come in two different types

Non-Removable Thigh length throws

, which shield the stump and take care of the knee extension;

Removable rigid dressings

in which the cast enclose the stump to just under the knee, thus letting the amputee get knee flexion, and may be removable to permit review of their stump. Several of the reported advantages of this rigid dressing contain promotion of wound healing, forming of their stump, pain control, protection against injury during drops, stump volume controller and enhanced rate of user matching. The traditional system of use of inflexible dressings is a plaster cast rigid vanity which is usually implemented in cinema under anaesthesia. This method has been demonstrated to work, but surgeons decide not to opt for this procedure of dressing that was rigid since it demands some ability and is time-consuming.

Removable Ridged Dressing or semi-ridged grooming –

A different vacuum-formed removable rigid dressing has turned out to be as powerful as the traditional rigid dressing in a randomized controlled trial, also is a helpful option to this plaster casting approach. The benefits of this Removable Rigid Dressing comprise the ease of application and ease of accessibility for wound review. This dressing may be used after operation for 5-7 days. In comparison to gentle dressing, RRDs is better as it contributes to enhanced recovery instances, less oedema, forming of the remaining limb, avoidance of knee flexion contractures also prevents injury to the amputated limb. In accordance with the critique non-weight bearing RRDs Ought to Be the first choice in treating knee amputees after the operation. You are suggested to get a

above the knee amputation post-op care and a Below knee amputation post-op care depending on the surgery.

What's going to occur before the operation?

Your Doctor will explain what to expect during the upcoming few days.

Your physician will talk to you. You will Be asked to sign A permission for operation form.

An anaesthetist can see. A mild sedative Could be given to assist you to relax and sleep.

You cannot drink or eat after midnight on the evening.
Pre / Post operative Expectations
What can I expect after surgery?
The surgery will require approximately 1 hour.

You will be taken to the Recovery Room

After a couple of hours, subsequently to your own area

There will be intravenous (IV) in your arm to give you fluids and medicine. When you're drinking 9, this may be removed, and your IV medications are stopped.

You will Need to begin coughing exercises and breathing you Are alert. It's necessary to perform every hour.

You will have help to take a seat in a seat the day.

We will Instruct you how you can move in the bed into a wheelchair and out of the seat to the bathroom.

There will be a bandage in your leg. Your incision will be dressed every day.

The shaping of the limb can begin as early as one day. This is done using a pressure bandage.

The stitches or staples are often removed in 4 months.
In case of above the knee amputation, get an above the knee amputation post-op care and in case of below the knee, amputation gets a below the knee amputation post-op care.
How do I position myself?
Lying in bed
Maintain legs together and your leg flat.

Don't place under your knee or hip. Over time this may cause a reduction of Movement on your knee or hip joint.

Lie flat in your belly for 15 minutes a day, if You Can your hip joint. Turn your head.
Sitting
Don't sit for quite a very long moment. Don't slouch. Utilize a seat cushion. If your leg gets Been removed under your knee, don't permit your limb dangle. This will slow down your recovery and may lead to swelling and pain. Rest with the conclusion of your limb supported.
Reputation
Attempt to maintain your limb relaxed, directly and in line with your own body down toward the floor.
Risk Factors
Main things that will be taught will be for addressing the following
Risk of Infection & Tissue Perfusion
An increased risk of infection and for a decrease in oxygen resulting in failure to nourish the tissues at the capillary level.
Risk factors may include
Inadequate primary defences or broken skin, traumatized tissue & environmental exposure

Invasive procedures; chronic disease

Reduced blood flow; tissue oedema, hematoma, Hypovolemia
Intended Outcomes
Timely healing; no purulent drainage or erythema and condition of fever.

A patient will maintain adequate tissue perfusion evident by palpable peripheral pulses, dry skin, and timely healing.
Circumstantial Self Pity & Low Self-Esteem –
Development of self-pity and negative perception of self in the current situation.
Due to loss of limb and change in functional abilities expressed by
Anticipated lifestyle changes; fear of rejection

Negative feelings about the body & current appearance, focus on past strength, appearance and usage.

Helplessness, powerlessness & preoccupied with the missing limb, not looking at or touching the stump

Perceived change in physical capacity to resume the role
Intended Outcomes
A patient will begin to show adaptation and acceptance situation

Patient to be grateful for coming out of the situation alive and grateful that s/he lives and can still meet most of her / his aspirations

A patient will recognize and incorporate changes into self-confidence without negating self-esteem.

A patient will develop realistic plans for adapting to modifications.
Impaired Physical Mobility – Limitation in independent, physical movement.
Related to Loss of a limb – particularly a lower extremity; pain/discomfort; impairment and altered sense of balance evidenced by
Reluctance to attempt movement

Impaired coordination; decreased muscle strength, control, and mass
Intended Outcomes
A patient will verbalize understanding of the individual situation, treatment regimen, and safety measures.

A patient will maintain a position of function as evidenced by the absence of contractures.

A patient will demonstrate techniques/behaviours that enable resumption of activities.

A patient will display the willingness to participate in activities.
How can Care24 help?
As the patient recovery is ensured by post-operative care for amputation, which is a vital element of the curing process. Post-operative care for amputation individuals might be easy and may be short term or long term or may entail procedure for a few.
In case of long term post-operative care, a patient is much better off within the warmth of home rather than a hospital. Aiding this kind of care is something that we provide from our home care nursing services. As a part of our services, our group of nurses and other caregivers, would come and see you and offer care. In some cases, the nurse may remain with the individual for 24*7 monitoring and attention.
Therefore, if you require nursing care in your home, look no further and trust your loved ones' care to Care24 and we guarantee a satisfactory and quick recovery of the individual in the most effective and fastest way possible.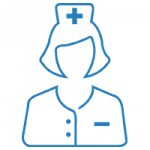 style="text-align:right;color:0f0f59;">
Read more
Unqualified office staff, when you call to clarify something. Many times they don't understand the question. They are not trained well. The customer care staff needs an upgraded system, where notes are fed into the system. So you don't need someone else calling up and giving you the same info. The caretaker is not trained well. If they are looking after an elderly person, they should know that they have to be in the best of health to look after my mother. She ended not making a meal for my mother and my neighbour had to provide it. If the caretaker is not well she should have asked for a replacement asap and not waited. It is shocking, we have paid a huge amount of money for this service and I am absolutely unhappy. Please do not call for caretaker's from Care24. As long as they are getting their money. They care a damn!!! Worst service providers.

Bonabelle Zuzarte


7/10/2019

The physiotherapist came to my home was very helpful and knowledgeable. She properly gave me the detailed information about my injury. Also the first assessment is free of cost.

varshflute


10/17/2019

The worst experience I've had of my life. I normally never really write reviews, but I had to write this because this agency is the worst company I've dealt with till now. Their customer service is terrible, most of their attendants are not competent for taking care of elderly patients. Please do not use their service.

Radhika Kulkarni


6/27/2019

I used Care24 services for 7 months duration in 2019-20. Carers they provide are a mixed bag. Some are really good while others lack even basic service skills. You got to be very very lucky to get one and same carer over long time as carers often go on leave. When regular carer is on leave, every time they will send new carer. So family members need to repeat everything, right from home address, directions to patient's routine, medicines etc. Do not expect that Care24 will provide any heads-up or patient routine information to new carer who is visiting. Over the 6 months of Mumbai-based care services I used from Care24, there were over 15 instances where new carers were late more than 2 to 3 hours. Care24 support team is very lethargic, there were times when support team assumed that carer has reached home when he had not even started from his place. Support team is unaware of carers being late to customer's place. Then came in so called, the technology upgrade, Jan-Feb 2020, they had a new IT system and there were numerous issues with billing, sending invoices and payment receipts to customers (as told by support team themselves). Support staff told me at least 10 times over phone and email that there are system issues in billing and payment, I had to calculate amount manually on my own and then Pay them. With new system, accounts were on toss, no invoices were sent to customers (in spite of the fact that payment policy says payment needs to be made after receiving invoice.) I had 20-25 emails following up for invoice and payment receipts, but their support team in Mumbai did not care to respond. I found their behavior very unprofessional and not good over these 2-3 months. If you are outside for work (or overseas) and not staying with the patient or your parents, I strongly suggest DO NOT USE CARE24, as they do not respond to your emails and phone in time. They do not bother even when the patient is without care because of their delays in operations and carer issues. They need to improve basic operations first, give timely and consistent services to customers, and then worry about Apps, Digital Assistants and other tech-stuff. .My genuine advice to them--- You are dealing with patient healthcare services, where patient family is relying on you. This is not a courier service business where you are sending people to move boxes and you would't care much when service is delayed !!

Sanket Deo


3/05/2020

Horrible service! can't rely on them.They ditch on last moment.Attendents are not punctual,reliable,well behaved and even honest.Service provider doesn't turn up and still they start billing customers .Better to stay away.

Sonal Agrawal


11/04/2019
I am still taking services from Care 24 since last two years. The caregivers are well trained and takes good care of my mother in law.
Sheila khanchandani
Sumesh Brother is Punctual, Efficient and knowledgeable and understands patients requirements completely.
Jayshree Prabhu
I have been using care 24 services and have been very happy with their services. Priyanka Rajbhar is our caretaker she is very disciplined kind and dedicated towards her work.
Saurabh Bhatt
The Nurse and the Attendant provided by Care24 are good in service, polite and punctual. We are happy with their service. The patient ( our family member) is been given proper care, feed and cleaned regularly.
Deepa Balvalli
Dr. Ralga had Attended to my father. He is suffering from PSP. We were specifically impressed by her techniques n method to handle the issue. We are planning on repeating her visits every month for positive results.
Uma Ram
Frequently Asked questions