Nursing Care for Hepatitis
Our nurses are experienced in providing a complete range of nursing care specializations, which includes:
Nursing Care for Hepatitis
Our nurses are experienced in providing a complete range of nursing care specializations, which includes:
Nursing care services for hepatitis
Overview
Hepatitis describes inflammation and damage of the liver cells. There could be multiple types of triggers, however, the symptoms may be similar.
The liver functions include detoxifying the blood, storing vitamins, and generating hormones. Hepatitis disrupts this process creating health issues.
Hepatitis can be caused by at least five viruses. The three most common are hepatitis viruses A, B and C. Infection with any of those three could be deadly.
Other kinds of disease can result from overconsumption alcohol or due to autoimmune illness. This guide is focused on Hepatitis A, B, and C. These are all transmitted by a virus.
Symptoms – People with hepatitis encounter mild or no signs.
Acute hepatitis – The initial or first phase of the disease is known as the acute stage. The symptoms are like moderate influenza, and may include:
Jaundice is a symptom of hepatitis.

Nausea

tiredness

reduction of appetite

moderate fever

joint or muscle pains

minor abdominal pain

Weight Reduction
The phase isn't generally harmful, but it could result in death as well for men and women if not treated promptly. It might advance to a chronic illness. This is quite probably with HCV or HBV.
Chronic hepatitis may result in jaundice, swelling in the lower extremities, blood in the faeces or also liver failure and death, as the disorder progresses.
Reasons
Infections cause the three most frequent forms of viral disease.
Hepatitis A

is caused by swallowing water or food contaminated with the hepatitis A virus (HAV), frequently while travelling overseas. The virus may be transmitted through sex via contact or simply by medication.
Hepatitis B

is caused by the hepatitis B virus (HBV) and can be spread by contact with contaminated blood, semen, and another body fluid. It may be a sexually transmitted disease (STD).
Hepatitis C

results whenever the HCV virus gets beneath the skin occurring. It's generally spread through injected narcotics, needle-stick accidents, and a lack of disease control in healthcare settings. HCV can't be caught in contact and transmission is less prevalent than in other forms.
Alcohol, medications, obesity, and compound exposure don't induce forms A, B, or C, but they might aggravate inflammation and make symptoms worse.
Therapy and Prevention
Therapy
It may advance to scarring of the liver, or even in the case of cirrhosis which would require nursing care plan for hepatic encephalopathy, but although instances and some forms of hepatitis can cure with no intervention.
Hepatitis A –

There's no cure for HAV. The health care provider will counsel the patient to abstain from drugs and alcohol throughout the retrieval. Patients with hepatitis A will recover with no intervention.

Hepatitis B –

Abstain from alcohol and A patient with HBV should rest. The physician can prescribe an antiviral agent called interferon, or alternative suppressive therapies to be undertaken in the

nursing care plan Hepatitis B

.

Hepatitis C –

An individual with hepatitis C will probably be prescribed agents, with or without. Some led combination therapies and antivirals are available to deal with the hepatitis C virus according to its own subtype. These remedies undertaken in the

nursing care plan for Hepatitis C

prevents the virus and aim viral replication. The cure rate is large when taken properly. These drugs can be pricey, and insurance companies may have specific standards for therapy.
Prevention
Immunization
Hepatitis A

– Percent of kids (1-18 weeks old) includes a couple of doses of this vaccine. Adults require a booster dose to 12 weeks. The vaccine is supposed to work for 15–20 weeks or longer.

Hepatitis B –

Safe and effective vaccines offer protection from hepatitis B for 15 weeks and maybe more. Teens and people around 18 and adult engaging at risk of infection have been vaccinated. Three shots over a six to 12-month period need to offer whole protection Hepatitis B vaccine also provides protection against hepatitis D virus (HDV) infection.
Nursing Care Plans
Nursing care planning and treatment for individuals with hepatitis comprise reducing the requirements of the liver when boosting bodily well-being, preventing complications of oesophageal, improve self-concept, approval of scenario, and supplying information concerning the disease process, prognosis, and therapy.
This informative article includes medical care programs and nursing identification for individuals with hepatitis
Imbalanced Nutrition: Less Than Body Requirements

The risk for Deficient Fluid Volume

The risk for Impaired Skin Integrity

Deficient Knowledge

Situational Low Self-Esteem

Risk for Infection

Other Potential Nursing Care Plans
Nursing Interventions and Rationales
Initiate corrosion measures per facility protocol: use a soft toothbrush and good oral hygiene, use stool softeners to prevent straining with bowel motions

Coagulation compounds like prothrombin and fibrinogen. Damage to the liver can change the production of the chemicals and increase the risk of bleeding.

Monitor fluid and electrolyte balance: Monitor I; O, Daily weight.

A liver handicap can additionally affect renal function. Oedema that is determined and ascites could be signs of hyponatremia. Nausea and diarrhoea may lead to imbalances.

Provide regular oral hygiene before foods with a soft toothbrush

Bleeding gums and absence of oral hygiene may result in disease and poor appetite. Supply care to boost recovery and promote nourishment.

Encourage and help with placement

Recommend individual consume food while sitting vertically to decrease abdominal fullness and promote dietary ingestion.

Administer drugs appropriately and monitor for efficacy and adverse reactions. Monitor laboratory values before administration.

Drugs can be given to handling electrolytes, and symptoms of nausea or to aid with an alcohol or drug detox.

Prevent giving acetaminophen.

Antiviral drugs may be given to deal with specific kinds of hepatitis.

Supply and track supplemental feedings and TPN as essential

In chronic illness, it can be required to supply enough nutrition and caloric consumption

Nutrition and Lifestyle instruction, protection and prevention: Prevent alcohol and illegal drugs, prevent exposure to dirty needles, Prevent contact with bodily fluids like semen, blood, faeces, and vomit, urge vaccines for high-risk patients and their families

High-risk behaviour and lifestyle modifications might be necessary. Invite patients to prevent drug and alcohol use and unprotected sexual activity is transmitted.

Provide nutrition education to encourage reduced fat, low sugar diet. Gluten, wheat, milk and sweeteners are hard for the liver.
Diet and Exercise
Diet – Eat Right
What should you be eating? The diet everybody should follow for health.
That means tons of lean protein and vegetables, fruits, and whole grains. It's also wise to cut back on sugar, salt, and fatty foods.

Check it out with your physician, if you would like to attempt a diet that sounds too good to be true.

Some individuals with hepatitis discover that the disorder makes them hungry. If it occurs to you, you do not need to push a breakfast, lunch, and dinner down. Eat smaller meals more frequently.
Exercises
Exercise can make you feel more powerful. In addition, it can assist some hepatitis medicines can cause.
Obviously, a visit to the fitness centre may feel. Among the chief symptoms of hepatitis is exhaustion. It may appear to be a workout will drain you longer when you are tired. However, it makes it possible to gain more energy.
Every week, you get half an hour of exercise for five or more days. Begin with 10 minutes if that is too much for you and work your way upwards. Before you begin it to make certain it's secure for you, check in with your physician about a workout program.
What About Alcohol?
It can harm your liver. That is why it's especially risky for those who have a liver disease like hepatitis. But physicians do not agree on whether you cut down or ought to quit drinking. Some say you ought to cut out all alcohol. Other people feel it is OK to restrict this.
How can Care24 help?
As patient recovery is ensured by postoperative nursing care, postoperative care is a vital element of the curing process. Post-operative care for individuals might be easy and may be short term or long term or may entail procedure for a few.
In case of long term post-operative care, a patient is much better off within the warmth or home rather than in a hospital. Aiding this kind of care is something that we provide from our home care nursing services. As a part of our services, our group of nurses and other caregivers, would come and see you and offer care. In some cases, the nurse may remain with the individual for 24*7 monitoring and attention.
Therefore, if you require nursing care in your home, look no further and trust your loved ones' care to Care24 and we guarantee a satisfactory and quick recovery of the individual in the most effective and fastest way possible.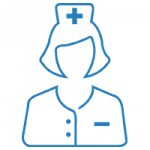 style="text-align:right;color:0f0f59;">
Read more
Most horrible services. Please do not ask for help from these people, they will talk sweet and then at the last moment there will be no shows from the caretaker. I had to go through this not once but twice the caretaker did not turn up. Request you all to not depend on these people as we are leaving our homes and letting them into our lives, the least they can do is inform and provide a replacement, but neither of it happened and they expect me to pay registration fees of RS,1000

Annie Palan


5/17/2019

Nurses and attendants provided by Caree24 are very good. In behavior and trust worthy. Thanks for their support

Anil Kathuria


6/28/2019

worst service, they just talk as if they will send professional at our place, they give big promises at the time of starting their services, but when the attendant come at our place we realized that he was more delicate than our patient, the person whom they had sent got a small scratch in his finger and than the same day he said he wont come as he got injury, so the next day he dint turn up neither did care24 arrange for a replacement, after calling them for 4 times they said me sorry they couldn't arrange anyone today. they don not have the decency to even inform that they cannot arrange for a replacement.. please do not go for their services, its just the promises nothing to deliver

Komal Patel


4/11/2019

We had a ridiculously pathetic experience with them. Took an attendant service, a 10 day offer (rs 600 instead of their regular fee of rs 800), for my mother who had undergone an knee replacement surgery. In six days, 4 different attendants were assigned for no fault of ours. We had terrible experience going through the back-end team trying to explain the importance of sending only one attendant and not a different one every new day. The last person assigned wanted to leave by 5pm even though the timings were from 8am to 8pm. With this many other terrible instances in these 6 days, we had no option but to cancel the services. The back-end team were utterly useless in understanding the importance of having only one person assigned. They kept insisting that we pay for 800rs per day for 6 day and offer of rs 600 per day would be invalid. The management should look into this scam and take immediate action on the team. Note: Even though we wanted the services, we were forced to abandon it with no fault of ours. The back-end team has absolute disregard for the grievances of the client.

Rahul Dhakka


12/27/2018

Unqualified office staff, when you call to clarify something. Many times they don't understand the question. They are not trained well. The customer care staff needs an upgraded system, where notes are fed into the system. So you don't need someone else calling up and giving you the same info. The caretaker is not trained well. If they are looking after an elderly person, they should know that they have to be in the best of health to look after my mother. She ended not making a meal for my mother and my neighbour had to provide it. If the caretaker is not well she should have asked for a replacement asap and not waited. It is shocking, we have paid a huge amount of money for this service and I am absolutely unhappy. Please do not call for caretaker's from Care24. As long as they are getting their money. They care a damn!!! Worst service providers.

Bonabelle Zuzarte


7/10/2019
I am still taking services from Care 24 since last two years. The caregivers are well trained and takes good care of my mother in law.
Sheila khanchandani
Sumesh Brother is Punctual, Efficient and knowledgeable and understands patients requirements completely.
Jayshree Prabhu
I have been using care 24 services and have been very happy with their services. Priyanka Rajbhar is our caretaker she is very disciplined kind and dedicated towards her work.
Saurabh Bhatt
The Nurse and the Attendant provided by Care24 are good in service, polite and punctual. We are happy with their service. The patient ( our family member) is been given proper care, feed and cleaned regularly.
Deepa Balvalli
Dr. Ralga had Attended to my father. He is suffering from PSP. We were specifically impressed by her techniques n method to handle the issue. We are planning on repeating her visits every month for positive results.
Uma Ram
Frequently Asked questions