Our nurses are experienced in providing a complete range of nursing care specializations
Our nurses are experienced in providing a complete range of nursing care specializations
Nursing Care Plan For Fracture Patient
Overview
What is a bone fracture?
Damage that has been delivered to any bone in the shape of a crack or breakage with or without dislocation, is called a fracture in the parlance of the medical fraternity. Within particularly the bone experts, such as orthopaedic surgeons, a fracture is a common term when speaking about bone injuries.
Fractures can occur in any bone in your body. There are many ways that a fracture may develop in the bone and may also rip through the skin or it may not damage surrounding tissue.
If a fracture is out and penetrates through the skin as an open wound, it is referred to as a compound or an open fracture. These may be more serious as they are open and prone to infections and have a higher probability of again being injured and hence recovery for such types is delayed and requires special care and attention.
Human bones can generally endure forces or strong impacts and are the most powerful. However, as we age, or if we are unwell, our bones start becoming weaker and if this force is too strong, it may crack with an impact.
With age, our bones may withstand less pressure. Impact of a fall or injury, the ease of recovery, the speed of recovery and the final recovery that the patient has attained tends to differ for those of all ages. Also, since children's bones are more elastic, children have a lower probability of developing fracture with the same level of impact as an adult. aged. Children may also need growth plates in the conclusion of the bones – regions of bone, in case there is any damage to it. These will also protect them, from repeat injuries.
Symptoms of a Fracture
Symptoms of a Fracture
The signs and symptoms of a fracture fluctuate according to the bone that is affected in addition to the injury's seriousness. But they frequently include a number of these
Pain, Swelling, Bruising

Stained skin around the affected region

Angulation – the affected region may be flexed at an irregular angle

The individual is not able to place weight onto the injured area

The individual cannot move the affected region

The bone or joint may have a grating sensation

There may be bleeding, in case of open fractures
In some cases, a large bone is impacted, e.g. a pelvis or a femur, the patient may display the following symptoms
The victim may seem pale and clammy

There might be dizziness and, in a daze, / stupor

Feelings of nausea and sickness.
If you can, don't move the individual who has a broken bone, evaluate the current problem without moving the impact body part and apply a splint after the correct problem identification to immobilize the fracture and help it recover. In the event, the individual is at an outside location, including in the centre of a street, one must hold on and manage the patient without moving impacted part until the emergency services arrive
Causes of fractures
Reasons why we could have a fracture
Fractures are brought on auto crash or by a fall at least 80% of the time. Bones that are strong and are resilient and tough will withstand impacts but as individuals age, two variables cause their risk of fractures to increase
Kids are inclined to have significantly more active lifestyles as compared to adults and are more prone to fractures.
Have a greater risk of fractures – Examples include osteoporosis, obesity, disease, or even a tumour. This kind of fracture is more a condition of bone-related fracture.
Stress fractures, which results from stresses and strains found among sports people, are also one of the biggest causes of fractures.
Types of fractures
There are multiple types of fracture kinds, such as
Avulsion fracture

– a ligament or muscle pulls the bone, fracturing it.

Comminuted fracture

– The bone is broken into several pieces.

Compression (crush) fracture

– Usually occurs in the spongy bone at the spine. For instance, the part of a vertebra in the spine might get crushed because of osteoporosis.

Fracture dislocation

– a joint becomes dislocated, and among the bones of this joint includes a fracture.

Greenstick fracture

– The bone partially fractures on one side but does not break entirely because the remaining portion of the bone could bend. This is common and more elastic.

Hairline fracture

– a partial fracture of the bone. This kind of fracture is more difficult to detect with x rays.

Impacted fracture

– If the bone is fractured, 1 fragment of a bone moves right into another.

Intra-articular fracture

– In which the fracture extends to the face of a combined

Longitudinal fracture

– That the fracture is along the length of the bone.

Oblique fracture

– A fracture that's diagonal into some bone's long axis.

Pathological fracture

– If an underlying disease or illness has weakened the bone, leading to a fracture or bone fracture brought on by an inherent disease/condition that diminished the bone.

Spiral fracture

– A fracture at which at least part of this bone was twisted.

Anxiety fracture

– More prevalent among athletes. There fractures A bone because of stresses and strains.

Torus or buckle fracture

– Bone deforms but does not crack. More common in kids. It's steady although painful.

Transverse fracture

– A direct break into a bone.
Treatment for fracture
Broken bones are among the most common orthopaedic injuries. Treatment which might be as straightforward as a rest or as invasive as surgery may be required by fractures. Many factors must be considered to ascertain the treatment of a bone. E.g.
Location of the broken bone

Alignment of this fracture

Patient's expectations
Several fracture remedies that were most regularly used are clarified here.
Immobilization – The type of fracture setting process used is using immobilization. There are various types of immobilization such as a splint, braces, casts, slings, and many others.
Cast immobilization is the most frequent method in which a substance, normally ceramic or plaster is wrapped around an injured extremity and permitted to harden. Casts come in an infinite number of sizes and shapes and need appropriate throw care.
Fractures should be aligned to permit for recovery with great outcomes. Additional treatment will be required if the alignment of the fracture isn't enough.
Resetting the Broken Bone – A process is known as a fracture reduction, or reducing a fracture, is an intervention to align the bones that are broken. A fracture reduction may be achieved as a closed decrease or nonsurgical or an open reduction or operation.
A standard closed reduction is done either by supplying localized anaesthetic into the broken bone or general anaesthesia, followed by a certain movement to try to realign the bone that was broken. Following a closed decrease, cast or a splint could be implemented to maintain the bones at the alignment.
Traction – Traction is nowadays, an old type of fracture management that is used. There are scenarios where grip can be a helpful treatment alternative.
Traction involves gentle pulling of this extremity. Frequently there is a metallic pin put in the bone around the side of the fracture, this can be known as traction. Weights and ropes are directly connected to pull on the bone fragments.
Skin traction is an idea, but rather by pulling on the extremity of a pin the grip is. Skin traction can't pull with just as much pressure as grip, so normally traction is preferred if the grip is used for over a brief period.
Pins – Are frequently utilized to stabilize smaller bones – e.g. wrists and hands, for instance, if a closed reduction may be utilized to increase alignment, however, a throw is inadequate to hold the bones in place.
Pins are generally placed through the skin in a process referred to as a closed reduction with percutaneous pinning (CRPP). The hooks are put in an operating room but could be removed in your doctor's office and there is discomfort in removal processes. The elimination can be carried out in the operating area if there's distress.
External Fixation – External fixation additionally utilizes pins which go into the skin but are stored collectively beyond the body using a framework to keep alignment. External fixation is a great alternative with the injury because they may be implemented, they may be adjusted as necessary, and entry is allowed by them to wounds and skin. External fixation can be used with open cracks.
When there is significant breakage, which may make surgery essentially required, external fixation may also be useful. This may be speeded up by immobilizing the fracture, and fixation could be contemplated at a subsequent moment.
Nursing Care Plan for Fracture
nursing care plan for fracture patient, in grip or if in a throw, relies upon avoidance of complications. By taking accurate nursing care of fracture regularly, the nursing care plan for pain related to fracture deals with the patient's pain and avoid complications. On crisis trauma care include evaluation, triage and keeping airway, breathing, and circulation, analysing the degree of consciousness and protecting the spine.
Listed below are nine nursing care approaches for a patient with fracture and nursing diagnosis for fracture
The risk for trauma and falls

Intense pain

The risk for peripheral neurovascular dysfunction

The risk for impaired gas exchange

Impaired physical mobility

Impaired skin integrity

Risk for infection

Deficient awareness

Risk for injury

Additional nursing diagnoses
Nursing Care of Patient with Fracture
Nursing Care Plan for Fracture Patient Include
The nurse must educate the patient regarding appropriate procedures to control oedema and pain.

It is crucial to do exercises to keep the health of the muscles that are unaffected and to boost the potency of muscles required for moving and for utilizing assistive devices.

Plans are designed to assist the patients to alter the home environment to promote security, for example, eliminating any barrier in the walking trails around the home.

Wound management – Wound irrigation and debridement are initiated whenever possible.

Elevate extremity – The affected extremity is raised to minimize oedema.

Indicators of infection- The individual must be evaluated for the presence of symptoms and signs of infection.
Physical therapy for fractures
Beginning Physical Therapy following Fracture
Following a fracture, nursing care of fracture patient is made to make certain you return to optimal functioning as swiftly as possible. You will experience a physical therapist at several instances from the continuum of care when suffering a fracture.
At the Hospital
You may be visited by a physical therapist at the hospital once a bone break. In the event you break your knee or leg, a physical therapist can instruct you how to walk using an assistive device, like a cane or even crutches. This includes how to use the unit to get into and out of a vehicle or to walk up and down stairs. Be sure if you have come to ask questions. Bear in mind, learning a new skill takes practice, so make sure you practice using your apparatus while the therapist is with you.
Following a lower extremity fracture, your physician may restrict the total amount of weight that you can put in your leg. Your PT will teach you how you can proceed about while managing these limitations and can help you realize weight-bearing limitations.
You might be asked to maintain your arm in a sling, should your arm have a fracture. At the hospital, your physical therapist can teach you the way to use and get rid of the sling.
At Home
Your physician may order physical therapy according to If you return home from the hospital following a fracture. Home care treatment is reserved for those that are not able to leave the home.
Your therapist may assist you to learn how to use and grasp any assistive device. You could participate in exercises to strengthen the muscles or to help improve your endurance.
In the event you break your ankle or leg, your physician may have weight-bearing restrictions you have to follow. Your therapist can help you keep these limitations to make certain you don't place strain. Lifting restrictions might be in position after an arm or shoulder fracture.
Your house atmosphere can be also assessed by your physical therapist and they can make recommendations to make alterations to permit you to move around your property.
Your PT may rate your fracture to make sure that it is healing and if the operation was obligated to place your fracture.
At the Clinic
Your physician can refer you to aid with restoring work when you've recovered enough to travel out of your house. This happens after the cast is removed and you may begin mobilizing the region. You might need to follow lifting limitations or precautions so make sure you speak to your physician to know your limits. Your initial trip to your therapist will require evaluation. Your therapist will take dimensions of body parts, including measurement of
Range of movement

Power

Infection

Flexibility

Girth or swelling

Gait for lower extremity fractures

Residual function and freedom
After the first test, your therapist may work together to devise a nursing care plan for immobility related to fracture that will assist you to recuperate. Physical treatment after a fracture target overcoming the ramifications of being trapped by a cast or sling. Immobilization diminished functional and might lead to loss of strength and movement.
Physical treatment according to the nursing care plan for immobility related to the fracture may also help you improve your own operational mobility. In case you've fractured your leg, your physical therapist can help you enhance walking and help determine if you need to walk using a walker, crutches, quad cane, or regular cane. Functional activities that concentrate on grasping and reaching may be contained in case you've fractured an arm or shoulder.
Physical agents or modalities could possibly be utilized to assist with the nursing care plan for acute pain related to fracture. Electrical stimulation might also be employed to improve muscle recruitment. You need to be aware that while passive therapies like electric stimulation or ultrasound might be used, you also need to be engaged in lively actions on your physical treatment.
How can Care24 help?
As the patient recovery is ensured by post-operative nursing care of fracture, post-operative care is a vital element of the curing process. Post-operative care for individuals might be easy and may be short term or long term or may entail procedure for a few.
In case of long term post-operative care, a patient is much better off within the warmth of home rather than a hospital. Aiding this kind of care is something that we provide from our home care nursing services. As a part of our services, our group of nurses and other caregivers, would come and see you and offer care. In some cases, the nurse may remain with the individual for 24*7 monitoring and attention.
Therefore, if you require nursing care at your home, look no further and trust your loved ones' care to Care24 and we guarantee a satisfactory and quick recovery of the individual in the most effective and fastest way possible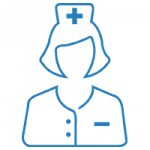 style="text-align:right;color:0f0f59;">
Read more
Most horrible services. Please do not ask for help from these people, they will talk sweet and then at the last moment there will be no shows from the caretaker. I had to go through this not once but twice the caretaker did not turn up. Request you all to not depend on these people as we are leaving our homes and letting them into our lives, the least they can do is inform and provide a replacement, but neither of it happened and they expect me to pay registration fees of RS,1000

Annie Palan


5/17/2019

I got attendent for my ailing mother thru care 24. The best service i got...if i need infuture i will definitely go for care24 only...they are the best

felix thomas


3/21/2020

The worst experience I've had of my life. I normally never really write reviews, but I had to write this because this agency is the worst company I've dealt with till now. Their customer service is terrible, most of their attendants are not competent for taking care of elderly patients. Please do not use their service.

Radhika Kulkarni


6/27/2019

If there was an option of negative stars then I would have choosen it. They offered me a package of₹ 5950/- for 10 days and after 2 days updated me on new package of ₹5700/- for 7 days without my consent. Even deposited my earlier cheque and then I had to follow up for the balance for about 10 days explaining my issue everyday to the new person on their helpline. They don't acknowledge emails too. Worst experience and definitely not recommended

Mugdha Kulkarni


5/23/2019

My father had a hip bone surgery in January. I have been using Care24 services ever since. The attendants that cane were good in the beginning. However their services have become good to bad to worse to worst in the last 15 days. They changed the night attendant without informing me personally just 6 hours before the time. My father had just settled down with the last attendant and now they were sending a replacement tonight. To add to my frustration the guy didn't turn up and did not answer the calls. When I called their call centre - they said they can't help me at this hour. Well- I can't help but call them CARELESS CARE24.

Jasbir Basu


4/06/2019
I am still taking services from Care 24 since last two years. The caregivers are well trained and takes good care of my mother in law.
Sheila khanchandani
Sumesh Brother is Punctual, Efficient and knowledgeable and understands patients requirements completely.
Jayshree Prabhu
I have been using care 24 services and have been very happy with their services. Priyanka Rajbhar is our caretaker she is very disciplined kind and dedicated towards her work.
Saurabh Bhatt
The Nurse and the Attendant provided by Care24 are good in service, polite and punctual. We are happy with their service. The patient ( our family member) is been given proper care, feed and cleaned regularly.
Deepa Balvalli
Dr. Ralga had Attended to my father. He is suffering from PSP. We were specifically impressed by her techniques n method to handle the issue. We are planning on repeating her visits every month for positive results.
Uma Ram
Frequently Asked questions