Nursing Care for Coronary Artery
Our nurses have experience in providing a wide range of coronary artery disease care services, which includes:
Nursing Care for Coronary Artery
Our nurses have experience in providing a wide range of coronary artery disease care services, which includes:
Nursing Care for Coronary Artery
Overview
Coronary Artery Disease
Coronary artery disease develops when the main blood vessel, called coronary artery, that supply the heart with blood, nutrients, and oxygen become diseased or damaged. Cholesterol-containing deposit, or plaque, and inflammation in your arteries are often the culprits for coronary artery disease.
Once built up inside arteries, a plague takes significant space and reduces the internal thickness of your artery, decreasing blood. Finally, the reduced blood flow can lead to chest pain, shortness of breath, or other coronary artery disease symptoms. A heart attack can be caused by a blockage.
Since coronary artery disease develops over decades, you may not detect a problem until you have got even a heart attack or significant blockade(s). But there are many things that can be done to have a healthy heart. A wholesome lifestyle can create a large effect.
Symptoms of CHD
If the arteries have narrowed down inside, they cannot provide enough blood particularly even while the heart may be beating tough, because, your coronary arteries have narrowed and reduced the blood flow. In the beginning, no coronary artery disorder symptoms may be caused by blood flow. As plaque continues to build up in your artery, you might develop symptoms and coronary artery disease signs, for example
Chest pain or Angina – You may feel tightness or pressure in your chest as if a person has been standing on your torso. This pain, known as angina, happens on the left or center side of the torso. Physiological or physical stress normally triggers angina. After quitting the task that is stressful, the pain usually goes away in minutes. In certain individuals, particularly females, this pain felt at the neck, back or arm and could be sharp.
Shortness of breath – If your heart can not pump enough blood to satisfy your body's demands, you might develop shortness of breath or extreme fatigue with effort.
Heart attack – A fully blocked coronary artery can cause a heart attack. The symptoms and signs of a heart attack involve crushing stress with shortness of breath and sweat, occasionally on your chest and pain in your shoulder or arm.
Reasons
Coronary artery disease is supposed to start due to damage or harm to the inner layer of the coronary artery coating, occasionally even in young age and childhood!
Various factors may cause harm, for example
High blood pressure, High cholesterol
Diabetes or insulin resistance
Smoking and/or sedentary lifestyle
When the interior wall of the artery has been damaged, the plaque made of cholesterol and other cellular waste products has a tendency to collect at the site of injury in a process called atherosclerosis. In case the plaque's surface breaks or ruptures, blood cells are known as platelets will clump in the site. This clump can obstruct the artery.
Remedy
Treatment choices include inserting a tiny metal mesh into the coronary artery to expand and support it.
CHD cannot be cured, but using the technology of today, it may be handled well.
Treatment involves some medical procedures, and lifestyle modifications and drugs.
Lifestyle improvements comprise of quitting smoking, eating a nutritious diet, and exercising regularly.
Medications include the following types
Statins – All these are the only drugs demonstrated to have a positive effect on results in CHD, however, when someone has another inherent cholesterol disease, they might not really work.
Low-dose aspirin – Aspirin decreases blood clotting and reduce the prospect of angina or a heart attack in people who have a high risk of a cardiovascular event.
Beta-blockers – Could possibly be utilized to decrease blood pressure and heart rate, particularly in someone that has previously had a heart attack.
Nitro-glycerine patches, sprays, or pills – These control chest discomfort by lowering the heart's need for blood by extending the coronary blood vessels.
Angiotensin-converting enzyme (ACE) inhibitors – These decrease blood pressure and help slow or halt the development of CHD.
Calcium channel blockers – This may expand the coronary artery, allowing increased blood flow into the heart, and cut back hypertension.
Before many individuals chose an aspirin a day to reduce the risk of cardiovascular disease, however, present guidelines suggest this only for individuals who have a high risk of a heart attack, stroke, angina, or other cardiovascular events.
Nursing Care Plan for Coronary Artery Disease
Coronary care nursing habits could help prevent coronary artery disorder if a nursing care plan for coronary artery disease is followed strictly. Leading a wholesome lifestyle will help keep the blood vessels powerful and clear of plaque. To improve your heart health, you should adhere to the following
Cease Smoking – Control conditions like hypertension, Higher cholesterol, and diabetes
Stay Physically Active – Eat a low-carb, low-salt diet comprising many seasonal fruits, vegetables, and whole grains
Maintain a Wholesome Weight – Reduce weight
Reduce Stress and manage anxiety
Coronary artery disease care plan Intervention
Monitor blood pressure, apical heartbeat, and respirations every 5 minutes in the event of an anginal attack.
Maintain continuous ECG monitoring or receive a 12-lead ECG, as guided, to track for arrhythmias and ST elevation.
Position patient in a comfortable position and administer oxygen, where prescribed, to boost myocardial oxygen source.
Identify certain actions patient can engage in that are under the level where anginal pain happens.
Reinforce the value of notifying nursing employees whenever angina pain is experienced.
Encourage supine position for nausea brought on by antianginals.
Be attentive to adverse reaction linked to sudden discontinuation of beta-adrenergic blocker and calcium channel blocker therapy. These medications have to be tapered to avoid rebound phenomenon, tachycardia, increase in chest pain, and hypertension.
Explain to the patient the significance of stress reduction to help to control angina.
Educate individual comfort methods.
Review certain elements that impact CAD growth and development; emphasize those risk factors which may be altered and controlled to decrease the risk.
Exercises
Choose an activity that you like, if you're exercising muscle groups. For instance, dance and gardening could be good forms of exercise. Appreciating your style of exercise can allow you to adhere to the regimen. Losing weight and reaching your objective of doing aerobics activities, boosting your vitality, or creating a positive outlook, will boost your enjoyment of this exercise.
Weight training is a significant addition to your workout program since it strengthens and tones your muscles and increases the blood circulation into your muscles that are working. Actions and daily tasks on the job demand controlling a burden, lifting, or transferring. Enhancing and maintaining your muscle endurance and strength can allow you to do these tasks with less strain in your muscles. Increasing your strength will also raise your metabolism and vitality amount.
How often should I exercise?
You should exercise is dependent upon many things. Some exercise programs advocate per week exercising at several times. Many heart health organizations indicate moderate action for 2.5 – 3 hours every week. 1 means is to be active 30 minutes a day, at least 5 days every week. It is fine to be busy in blocks of 10 minutes or longer during your day weekly. The number of times for you will depend upon your own time accessibility the length of each session, and, your objectives. You might choose to work out if you exercise at a lower intensity level. Various studies have demonstrated that no substantial differences in capacity have been present whether these are alternate or consecutive days. Talk with your doctor, if you're attempting to shed weight.
What about the length of exercise?
Time taken for every exercise session is dependent upon the level of your own objectives in addition to the workout. Obviously, the greater your workout intensity, the lower your workout duration may be due to fatigue. The length of your workout should slowly increase. Try to work out at one time for a minimum of 10 minutes.
Drink loads of water before, during, and after you're active. This is esp. very important should you do workout and it is hot outside as you will perspire much and loose salts.
How can we Assist?
As patient recovery is ensured by postoperative nursing care, postoperative care is a vital element of the curing process. Post-operative care for individuals might be easy and may be short term or long term or may entail procedure for a few.
In case of long term post-operative care, a patient is much better off within the warmth or home rather than in a hospital. Aiding this kind of care is something that we provide from our home care nursing services. As a part of our services, our group of nurses and other caregivers, would come and see you and offer care. In some cases, the nurse may remain with the individual for 24*7 monitoring and attention.
Therefore, if you require nursing care in your home, look no further and trust your loved ones' care to Care24 and we guarantee a satisfactory and quick recovery of the individual in the most effective and fastest way possible.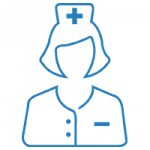 style="text-align:right;color:0f0f59;">
Read more
Worst!!! I am paying for professional services and the attendant is not professional. The level of disappointment is i have to terminate services on Day 1 itself. And still I am being told to pay for 1 day. Please assess the attendant before going for services from care24

Praful Jadhav


5/07/2019

Nurses and attendants provided by Caree24 are very good. In behavior and trust worthy. Thanks for their support

Anil Kathuria


6/28/2019

worst service, they just talk as if they will send professional at our place, they give big promises at the time of starting their services, but when the attendant come at our place we realized that he was more delicate than our patient, the person whom they had sent got a small scratch in his finger and than the same day he said he wont come as he got injury, so the next day he dint turn up neither did care24 arrange for a replacement, after calling them for 4 times they said me sorry they couldn't arrange anyone today. they don not have the decency to even inform that they cannot arrange for a replacement.. please do not go for their services, its just the promises nothing to deliver

Komal Patel


4/11/2019

I got attendent for my ailing mother thru care 24. The best service i got...if i need infuture i will definitely go for care24 only...they are the best

felix thomas


3/21/2020

Worst experience ever! Have hired a caregiver and a nurse. The nurse arrives late repeatedly inspite of being told about how critical medication timings are, falls asleep during day duty, is clueless about timings and medications inspite of us having guided them and has no sound medical knowledge whatsoever. She insisted that a fever of 99.7 is normal and even tried feeding the patient through riles tube with the patient lieing down inspite of there being a recliner arrangement. Neither the nurse or the attendant knew the correct way of lifting a patient from the bed, it was all ignorant tug and pull. Any complaints made to the organisation made no difference as they need more than a day to arrange for a replacement and one needs to deal with the same incompetent staff for another day or risk having no caregiver coming over (as bluntly informed by the call center) at all. Furtheron, the same performance continued the next day. In fact, in the absence of the family members it was observed through a baby monitor that the attendant and the nurse were sitting and chatting away while the patient was trying to sleep and literally PASSING FOOD OVER TO EACH OTHER OVER THE PATIENT! If this wasnt bad enough, the attendant developed a cough and a fever and when a call was made to care 24 asking them to send a replacement on the next day at least as the patient has low immunity, the organisation again gave a choice, we could have the same attendant and risk the patient getting sick, or have no attendant for the next day as they didn't have anyone available. Do not fall for the sales pitch of the executives over the phone as their premium prices and promises of exceptionally well trained staff is nothing but marketing mumbo jumbo. The professionalism and training of the staff that comes to your door is as garbage as the service of the organisation. More importantly, do not trust this organisation with the health and well being of your loved ones as no one in the entire heirarchy of care 24 really 'cares'. You would be better off hiring someone from a local agency. Have had much better experiences with randomly contacted nurses and attendants through justdial. Even though they live far, they reach on time The local organisations are also promptly able to provide replacements if need be. P.S. The 1000 or so rupees registration charge they take from you initially, is essentially a financial clickbait as its money they've made off you after they have stressed you out, contributed to deterioration of the patient and compelled you to suspend their services.

Marzouq Shaikh


3/09/2020
I am still taking services from Care 24 since last two years. The caregivers are well trained and takes good care of my mother in law.
Sheila khanchandani
Sumesh Brother is Punctual, Efficient and knowledgeable and understands patients requirements completely.
Jayshree Prabhu
I have been using care 24 services and have been very happy with their services. Priyanka Rajbhar is our caretaker she is very disciplined kind and dedicated towards her work.
Saurabh Bhatt
The Nurse and the Attendant provided by Care24 are good in service, polite and punctual. We are happy with their service. The patient ( our family member) is been given proper care, feed and cleaned regularly.
Deepa Balvalli
Dr. Ralga had Attended to my father. He is suffering from PSP. We were specifically impressed by her techniques n method to handle the issue. We are planning on repeating her visits every month for positive results.
Uma Ram
Frequently Asked questions