Nursing Care For Congestive Heart Failure
Our nurses have experience in providing a wide range of congestive heart failure care services, which includes:
Nursing Care For Congestive Heart Failure
Our nurses have experience in providing a wide range of congestive heart failure care services, which includes:
nursing care services for​ Congestive Heart Failure
Overview
When your heart doesn't pump blood well, heart failure happens. Certain conditions, such as narrowed blood vessels in your heart or coronary artery disease or higher blood pressure, slowly depart from your heart too weak or rigid to pump and fill effectively.
Not all conditions may be reversed, but treatments can manage symptoms of heart failure and allow you to live longer. Changes – like reducing sodium in your diet, exercising and losing weight can enhance your wellbeing.
One way to manage such a condition would be to prevent/manage conditions that lead to heart failures, such as diabetes, higher blood pressure, coronary heart disease or obesity.
Symptoms and Reason
Heart collapse

Heart failure may be continuing, or your illness may begin suddenly.

Heart failure symptoms and signs may include:

Shortness of breath if you exert yourself or if you lie

Infection and fatigue

Swelling or oedema in your thighs, ankles and toes

Rapid or irregular heartbeat

Reduced Capacity to exercise

Persistent cough or cough with pink or white blood-tinged phlegm

Increased need to urinate at night

Swelling your abdomen

Really rapid weight gain from fluid retention

Lack of appetite and nausea

difficulty concentrating or diminished endurance

Sudden, acute shortness of breath and coughing up pink, foamy mucus

Chest pain if your heart failure due to a heart attack
Reasons
CHF is far more likely to happen in people who have lifestyle variables which are bad for your heart and increase the risk.
Risk factors for CHF include
Congenital heart defects, emerging early in children and babies

Hypertension or cholesterol

Obesity

Asthma

Chronic obstructive pulmonary disease and coronary heart disease

Other cardiovascular ailments

Heart disease

Diminished kidney function

History of heart attacks

Irregular heart rhythms

Misuse of drugs or alcohol

Smoking

Old age
Types and Medication
The most common type of CHF, which takes place when the heart's left ventricle can't pump blood to the rest of the body. This may cause fluid to accumulate in the lungs and make breathing difficult.
There are two types of heart failure
Systolic Heart Failure – Once the left ventricle can to not contract generally heart failure, restricting the ability to pump the blood of the heart.

Diastolic Failure, once the muscle at the left ventricle stiffens. The centre ventricle won't be able to fill with blood between heartbeats if the muscle can't relax.

Right-sided CHF is less common. Whenever the ideal ventricle has can't pump blood into the lungs it occurs. This may result in the blood backing up in the blood vessels, which can lead to fluid retention in arms and the legs, stomach, and other organs.

Someone may have right-sided and left-sided CHF at the same time. But, when left untreated, CHF starts in the side and spreads to the side.
Remedies
Damage to the heart's pumping action can't be repaired. Current treatments under the nursing care plan for congestiveheart failurecan enhance the quality of life of their individual by helping alleviate lots of the signs and maintaining the illness.
Treatment focuses on fixing conditions which could be causing this condition. The cardiologist will discuss treatment options and indicate the best options, based on individual conditions.
Some treatments for heart failure include
Medications
ACE inhibitors (inhibitors of Angiotensin-Converting Enzyme) –

those medications assist the arteries to relax, lower blood pressure, which makes it much easier for the heart to pump blood around the entire body – they reduce the heart's workload. Ace inhibitors enhance the standard of life of their heart failure patient and raise the heart's operation. These medications are unsuitable for many patients. They could cause an irritating cough.

Diuretics

– These assist patients with swollen ankles. They alleviate breathlessness. Diuretics eliminate salt and water. There are 3 forms of diuretics – thiazide diuretics, loop diuretics, and potassium-sparing diuretics.

Anticoagulants

– These medications make it more difficult for the blood vessels; they also help prevent a stroke circulation and help blood flow. The anticoagulant is Warfarin. It needs to be tracked by the physician to be sure the blood thinning effect isn't excessive, if you've got another motive to thin your 36, and it'll only be utilized. There is a great deal of research on this discussion stage. Most purpose another indication without no anticoagulation in patients with no diagnosis of atrial fibrillation.

Digoxin

– Medication for patients using an irregular heart rhythm. The pulse slows down.

Beta-blockers

– All heart failure patients take advantage of beta-blockers.

Medication

– These prevent the blood platelets from forming clots. Aspirin is an antiplatelet medication which may be acceptable for those who have a risk of stroke or a heart attack and minimal risk of bleeding. Present-day guidelines advocate the use of aspirin to prevent cardiovascular disease.
Nursing Care Plan
Nursing Care Plans for Congestive Heart Failure
Nursing care for patients with heart failure includes supplying a teaching strategy and help to enhance heart health function by identification of complications, prevention, and nursing interventions.
Listed below are nursing care programs for individuals with Heart Failure
Decreased Cardiac Output

Action Intolerance

Excess Fluid Volume

The risk for Impaired Gas Exchange

The risk for Impaired Skin Integrity

Deficient Awareness

Decreased Cardiac Output

Excess Fluid Volume

Intense Pain

Ineffective Tissue Perfusion

Hyperthermia

Ineffective Breathing Pattern

Action Intolerance

Ineffective Airway Clearance

Impaired Gas Exchange

Infection

Additional Nursing Care Plans
Nursing Care Plan for Congestive Heart Failure with Rationales
Monitor heart rhythm
Patients with CHF is going to have a minimal voltage ECG, following peripheral oedema is solved the ECG increases voltage and becomes even more of a regular looking ECG.

Limit sodium intake – Water traces salt! The individual should eliminate it, limiting the sodium assists with this and has fluid on board. This means teaching the individual on dietary modifications that must occur and be stuck to. Try to remain at a serving between 300-600 mg of salt. Also, know about the sufferers as well as salt replacement K+!

Monitor BNP Typical range – <100 pg/mL

Brain natriuretic peptide (BNP) – is a hormone made by the heart. After the heart is stressed or working to pump blood, then BNP is released by it.

Evaluate neural role – Listen to breath seems Monitor O2 saturation

Fluid may divide in the lungs and lead to shortness of breath, especially upon exertion. Be cautious about placing these patient's apartment since you can set them.

Set the individual on O2 as required to assist them to maintain their O2 amounts adequate.

Administer diuretics – Furosemide (Lasix) Bumetanide (Bumex) Hydrochlorothiazide (Microzide) Spironolactone (Aldactone). we must get all of this fluid from the individual… The very best way to do this can be administered diuretics.
The very first thing that you do BEFORE you administer a diuretic would have a urine program. Do not administer a diuretic.
Diuretics operate on various regions of the nephrons. The objective of diuretics would be to assist the kidneys to rid the body of salt and fluids. It's crucial to notice for each Na+ molecule there's a chemical of single water (H20) that follows it.
Most commonly used diuretics in congestive heart failure are a loop and occasionally thiazides are used with loop diuretics
Furosemide: Loop

Bumetanide: Loop

Hydrochlorothiazide: Thiazide
Strict intake and output (I&O's)
These individuals should have approximately 8 cups of fluid or only slightly under two litres of fluid every day. This can vary per physician recommendation and per individual, so be certain that you find a target.
Monitor swelling/oedema
Oedema is quantified by pressing a bony prominence, normally the surface of the foot or the tibia and can be charted by means of a number and if the skin pops back or remains pitted (called pitting oedema).
+1: moderate indent

+2: Moderate indent

+3: Deep indent

+4: Quite a heavy indent
Exercises for Congestive Heart Failure
Please speak with your physician or nurse. Whenever you have heart failure, you might have to avoid specific exercises or have some other limitations according to your wellbeing.
This advice is a guide to the advantages of exercise for individuals with heart failure. This advice may or may not be relevant to you.
Exercise for Osteoarthritis
Benefits of Exercise for Osteoarthritis
The following types of exercises play a role in enhancing and preserving the capability to operate and move
The assortment of movement or flexibility exercises – The assortment of movement refers to the ability to move your joints through the entire movement they have been developed to attain. These exercises consist of stretching and stretching which take joints. Doing these exercises can help enhance and preserve flexibility in the joints.
Aerobic/endurance workout – These exercises strengthen the heart and make the lungs more effective. This conditioning builds endurance and reduces tiredness. Aerobic exercise helps control weight by increasing the number. Cardiovascular exercises include walking, bicycling, running, swimming or using the machine.
Strengthening exercises. These exercises help enhance and to maintain muscular strength. Muscles can support and protect.
Two forms of exercise are great for people.
Walking – It's (generally) free, it's easy on the joints and it includes a multitude of advantages. 1 plus is that it lowers blood pressure and wards off cardiovascular disease, enhances circulation and strengthens the heart. Additionally, it reduces the chance of fractures (by decreasing or slowing down the loss of bone mass) and tones muscles which support joints.
Aquatic or water exercises – These are especially useful for people just starting to exercise in addition to people that are overweight. Exercises don't involve swimming they're done while standing in approximate water. The water helps alleviate the pressure of the body's burden on the joints (knees and hips specifically) while providing resistance for your muscles to get stronger. Regular exercise helps alleviate pain and improve functioning in people with knee and hip OA.
how can care24 help?
As patient recovery is ensured by postoperative nursing care, postoperative care is a vital element of the curing process. Post-operative care for individuals might be easy and may be short term or long term or may entail procedure for a few.
In case of long term post-operative care, a patient is much better off within the warmth or home rather than in a hospital. Aiding this kind of care is something that we provide from our home care nursing services. As a part of our services, our group of nurses and other caregivers, would come and see you and offer care. In some cases, the nurse may remain with the individual for 24*7 monitoring and attention.
Therefore, if you require nursing care in your home, look no further and trust your loved ones' care to Care24 and we guarantee a satisfactory and quick recovery of the individual in the most effective and fastest way possible.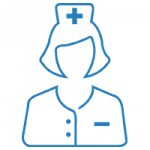 style="text-align:right;color:0f0f59;">
Read more
I used Care24 services for 7 months duration in 2019-20. Carers they provide are a mixed bag. Some are really good while others lack even basic service skills. You got to be very very lucky to get one and same carer over long time as carers often go on leave. When regular carer is on leave, every time they will send new carer. So family members need to repeat everything, right from home address, directions to patient's routine, medicines etc. Do not expect that Care24 will provide any heads-up or patient routine information to new carer who is visiting. Over the 6 months of Mumbai-based care services I used from Care24, there were over 15 instances where new carers were late more than 2 to 3 hours. Care24 support team is very lethargic, there were times when support team assumed that carer has reached home when he had not even started from his place. Support team is unaware of carers being late to customer's place. Then came in so called, the technology upgrade, Jan-Feb 2020, they had a new IT system and there were numerous issues with billing, sending invoices and payment receipts to customers (as told by support team themselves). Support staff told me at least 10 times over phone and email that there are system issues in billing and payment, I had to calculate amount manually on my own and then Pay them. With new system, accounts were on toss, no invoices were sent to customers (in spite of the fact that payment policy says payment needs to be made after receiving invoice.) I had 20-25 emails following up for invoice and payment receipts, but their support team in Mumbai did not care to respond. I found their behavior very unprofessional and not good over these 2-3 months. If you are outside for work (or overseas) and not staying with the patient or your parents, I strongly suggest DO NOT USE CARE24, as they do not respond to your emails and phone in time. They do not bother even when the patient is without care because of their delays in operations and carer issues. They need to improve basic operations first, give timely and consistent services to customers, and then worry about Apps, Digital Assistants and other tech-stuff. .My genuine advice to them--- You are dealing with patient healthcare services, where patient family is relying on you. This is not a courier service business where you are sending people to move boxes and you would't care much when service is delayed !!

Sanket Deo


3/05/2020

Mangal Laad has visited us for a couple of days in the day. She is very kind, attentive and trustworthy. She has been with us like an extended Family. The patient has also appreciated her services. She is excellent. We thank you for Mangal Laad.

Tanuka M


3/09/2020

Horrible service! can't rely on them.They ditch on last moment.Attendents are not punctual,reliable,well behaved and even honest.Service provider doesn't turn up and still they start billing customers .Better to stay away.

Sonal Agrawal


11/04/2019

Worst experience ever! Have hired a caregiver and a nurse. The nurse arrives late repeatedly inspite of being told about how critical medication timings are, falls asleep during day duty, is clueless about timings and medications inspite of us having guided them and has no sound medical knowledge whatsoever. She insisted that a fever of 99.7 is normal and even tried feeding the patient through riles tube with the patient lieing down inspite of there being a recliner arrangement. Neither the nurse or the attendant knew the correct way of lifting a patient from the bed, it was all ignorant tug and pull. Any complaints made to the organisation made no difference as they need more than a day to arrange for a replacement and one needs to deal with the same incompetent staff for another day or risk having no caregiver coming over (as bluntly informed by the call center) at all. Furtheron, the same performance continued the next day. In fact, in the absence of the family members it was observed through a baby monitor that the attendant and the nurse were sitting and chatting away while the patient was trying to sleep and literally PASSING FOOD OVER TO EACH OTHER OVER THE PATIENT! If this wasnt bad enough, the attendant developed a cough and a fever and when a call was made to care 24 asking them to send a replacement on the next day at least as the patient has low immunity, the organisation again gave a choice, we could have the same attendant and risk the patient getting sick, or have no attendant for the next day as they didn't have anyone available. Do not fall for the sales pitch of the executives over the phone as their premium prices and promises of exceptionally well trained staff is nothing but marketing mumbo jumbo. The professionalism and training of the staff that comes to your door is as garbage as the service of the organisation. More importantly, do not trust this organisation with the health and well being of your loved ones as no one in the entire heirarchy of care 24 really 'cares'. You would be better off hiring someone from a local agency. Have had much better experiences with randomly contacted nurses and attendants through justdial. Even though they live far, they reach on time The local organisations are also promptly able to provide replacements if need be. P.S. The 1000 or so rupees registration charge they take from you initially, is essentially a financial clickbait as its money they've made off you after they have stressed you out, contributed to deterioration of the patient and compelled you to suspend their services.

Marzouq Shaikh


3/09/2020

We had a ridiculously pathetic experience with them. Took an attendant service, a 10 day offer (rs 600 instead of their regular fee of rs 800), for my mother who had undergone an knee replacement surgery. In six days, 4 different attendants were assigned for no fault of ours. We had terrible experience going through the back-end team trying to explain the importance of sending only one attendant and not a different one every new day. The last person assigned wanted to leave by 5pm even though the timings were from 8am to 8pm. With this many other terrible instances in these 6 days, we had no option but to cancel the services. The back-end team were utterly useless in understanding the importance of having only one person assigned. They kept insisting that we pay for 800rs per day for 6 day and offer of rs 600 per day would be invalid. The management should look into this scam and take immediate action on the team. Note: Even though we wanted the services, we were forced to abandon it with no fault of ours. The back-end team has absolute disregard for the grievances of the client.

Rahul Dhakka


12/27/2018
I am still taking services from Care 24 since last two years. The caregivers are well trained and takes good care of my mother in law.
Sheila khanchandani
Sumesh Brother is Punctual, Efficient and knowledgeable and understands patients requirements completely.
Jayshree Prabhu
I have been using care 24 services and have been very happy with their services. Priyanka Rajbhar is our caretaker she is very disciplined kind and dedicated towards her work.
Saurabh Bhatt
The Nurse and the Attendant provided by Care24 are good in service, polite and punctual. We are happy with their service. The patient ( our family member) is been given proper care, feed and cleaned regularly.
Deepa Balvalli
Dr. Ralga had Attended to my father. He is suffering from PSP. We were specifically impressed by her techniques n method to handle the issue. We are planning on repeating her visits every month for positive results.
Uma Ram
Frequently Asked questions