Mastectomy Post Operative Care
Our nurses are experienced in providing a complete range of nursing care specializations, including nursing care for kidney transplant which includes:
Mastectomy Post Operative Care
Our nurses are experienced in providing a complete range of nursing care specializations, including nursing care for kidney transplant
Post Operative Care For Mastectomy
Immediate care after operation
Immediate Care Following Mastectomy Surgery
After surgery, you will be kept in the PACU or recovery room where you will get complete care from an expert medical staff which will carefully track all recovery indications while you recover from anaesthesia. Time spent at the PACU depends upon your condition and the type of operation you have undergone. The team can perform the following
Monitor vital signs e.g. heartbeat, breathing and blood pressure

Check temperature

Look for signs of complications

Assess the incisions and surgical drains

Assess intravenous infusions

Monitor urine output

Keep you relaxed with comfortable body placement and pain medications
Our team will instruct you in turning and also breathing exercises to speed the post-surgery rate of recovery, e.g.
Deep breaths –

As lying for a long time may cause secretions to collect in the lungs, taking deep breaths using the whole diaphragm and stomach can protect against pneumonia.

Turning –

Shifting positions during recovery stimulates circulation, promotes deeper breathing and relieves stress regions.

Coughing –

This will help to eliminate chest secretions.

Foot and leg exercises

– Moving feet and legs stimulates circulation.
Mastectomy: Directions Surgery
Pain Control – After surgery,individuals experience different kinds and quantity of discomfort or pain. The objective of pain control is to use medication basis individual requirement and discomfort. You will have better outcomes if you take pain medicine before the pain becoming intense.
For pain management of mild pain, you will be given a prescription for Vicodin but when pain experienced on a regular schedule, it is preferred to take drugs like Ibuprofen that may be added to replace the Vicodin.
Everybody is different and if one strategy to reduce your pain isn't helping, it should be changed. Recovery and healing are enhanced by pain management.
Please notify of any medication allergies, reactions or health care issues that would prevent from taking those medications. Vicodin is a narcotic and should never be taken with alcoholic beverages. Narcotics should also never be used while driving.
Narcotics can also cause or aggravate constipation, so you must boost your fluid intake, eat high fibre foods such as prunes and bran – and also ensure waking up and getting out of bed for small walks.
An icepack could be valuable to reduce swelling and distress, especially to the armpit following a lymph node dissection. Distress may be also decreased by a pillow.
Also, you won't have felt it while the surgery, nor recall it later, you may have experienced a tube down your neck throughout the operation. This may result in a sore throat.
Incision and Dressing Care
Your incision will have a both stitched as well as steri-strips of the little strips of tape and may be covered by tape and gauze or plastic dressing following surgery.
You must not remove the dressing, steri-strips or stitches as these will be removed by the treating doctor/nurse in seven to ten days. Unless the sutures self-absorb, even these will need to be removed in about 10 days. Don't try to replace the steri-strips or dressing if they drop off on their own.
You'll shower 1 day after the drains have been removed and in case you have got a plastic dressing. However, in case you have gauze and paper tape, you must avoid it for two days following operation and shower only after that. Use a towel to wash your incision thoroughly while exercising care to not touch or remove the steri-strips or sutures accidently.
Bruising and some swelling is typical in women after an operation. A high-temperature Stress that's under 100 degrees Fahrenheit is normal that the day following the operation.
Having a Jackson-Pratt or JP drain, a tube from beneath the skin to out your body using a bulb, following surgery is normal. You must drain whenever the bulb is full or drain up to 3 times daily. Your nurse will teach you how you can drain your drain. Also, write the total volume of drainage down. An info sheet on JP drains is contained in your binder.
A home care nurse could be delegated to monitor and support progress at your home.
Activity
Avoid strenuous activity, heavy lifting and vigorous exercise before the stitches are removed. Tell your physician what you are doing and he or she'll assist you in making an individual plan for things you can do after an operation.
Walking is a standard activity which may be restarted right away.
You cannot do housework or forcing before the drain is removed. Driving can be restarted only after you have quit narcotics as well as any strong painkillers as these reduce your alertness and will hamper your ability for instant responses, should the need arise.
After having a lymph node dissection, you do not need to prevent using your arm, but do not exercise it before your initial post-operative visit.
You will be prescribed exercises to recover movement and flexibility and if required, you could also be referred for physical therapy for quick and good rehabilitation.
Many men and women resume work within three to fourteen days. Return to work varies and depends on your condition, work type and personal tastes.
Bowel Movement after surgery
It is normal to be constipated after surgery. Constipation may result due to the medicine used to put one to sleep or due to taking pain medicines or a change in volume or diet type and/or the total physical activity.
The following might help In case you have trouble having a bowel movement:
Drink plenty of fluids following your operation.

Use stool softener, such as Colace, duphalac, look, which can be found at a drugstore.

Or, make use of a laxative like senokot, or Dulcolax which stimulates the intestines to make them move. Senokot is available in a drugstore and you can take 1 to 2 pills per day.

Or use laxatives like Naturolax which can be taken from any pharmacist without any prescription.

You must eat prunes or drink prune juice.
Recovery from mastectomy
Normally, it takes a few weeks to recuperate from the mastectomy operation, but more in the event of reconstruction surgery. It is important to rest and take time to heal.
Here are some guidelines to healing well
Rest

– If you get home from the hospital, then you are likely to be fatigued due to the surgery. You must permit yourself ample rest in the first few weeks and read adequately about methods of handling fatigue.
Take pain medicine as needed

– You are likely to feel a combination of tingling and soreness around the breast implants along with the torso and along with the armpit incision, even if you'd axillary dissection. You must consider pain medicine as directed by your physician, depending on how much you feel the need. You must also find out more about handling chest pain, armpit distress, and standard pain.

Baths

– You may have sponge baths till your doctor has removed your drains or sutures. Once your drains are removed, and the site of surgery covered with a plastic and waterproof tape, you can take shower.

Continue with daily arm exercises

– It is important to keep on doing arm exercises on a regular basis to avoid stiffness and to keep your arm flexible.

Family and friends support

– Recovery from mastectomy may take some time and you must feel free to ask family and friends to aid with meals. Once your body heals, and you do not feel any need to, you can start managing on your ow
Post-Mastectomy Infection
Most patients recover from a mastectomy with no issues, but complications like infection, lymphedema, and seroma could happen.
Infections usually show up as swelling and redness of the incision with pus or foul-smelling drainage. This may also be accompanied by fever.
Lymphedema may happen when the lymph nodes have been removed and the arm on the side that is affected becomes swollen once the lymph system is damaged following radiation or by lymph node removal. Although this condition is self-resolving, sometimes it may also become chronic.
Seroma happens when blood or fluid collects in a place of the body which has just undergone the operation. At times it is absorbed by the body, but a few times it has to be taken off when it becomes infected or painful.
Exercises after surgery
Following surgery, exercise is a significant part of your recovery following surgery for breast cancer. It can assist you
Manage your shoulder's range of motion which may be impacted post a surgery.

Regain and maintain motion on shoulders and your arms.

Reduce pain in your torso, shoulders, spine, and neck.

Resume daily activities such as bathing, dressing and driving.

Keep your muscles strong.

Improve general wellbeing.
Directions
Begin exercises immediately following the operation.

Prior to doing exercise, consume pain medicine 20 to 30 minutes before giving it enough time to effect.

As you do every exercise, breathe deeply and consciously.

Do the exercises 3 times per day, daily, till you have recovered a full range of motion for your arms.

Lest you forget, attempt to perform the exercises daily generally following lunch, breakfast and dinner.
Period 1: Exercises to do while you still possess your drain(s) set up
Pump It Up

This will help decrease the swelling following surgery by using muscles as a pump to boost the flow in your arm at exactly the site of surgery.
Lie on your side along with your arm straight out, rest your head and neck on a pillow.

Flex elbow and create a fist simultaneously.

When opening your fist, slowly also straighten your elbow.

Repeat this movement 15 to 25 times.
Should you had surgery on both sides of your torso, you must replicate the exercise lying on both sides of the body.
Shoulder Circles
This exercise may be performed standing or sitting and it is a perfect warm-up exercise to help relieve tension.
Lift both shoulders towards your ears keeping the chin tucked in.

Rotate shoulders gently and then back and down, making circular movements.

Make 5 circles in 1 direction, followed by changing direction and doing 5 circles in the opposite direction.
Arm Lifts
This exercise may be performed while standing or sitting and it enhances movement.
Clasp your hands together in front of the chest and point out your elbows.

List arms upward, until you feel a gentle stretch, without any pain, in the lower side of your upper arm muscles.

Hold for 5 to 10 minutes and then gradually come back to the starting position.

Repeat 5 to 10 times.
Shoulder Blade Squeeze
This exercise is performed standing or while sitting without resting back to the seat and it helps to stretch your chest muscles.
Hold arms at your side against your body with elbows bent.

Bring elbows backwards, while squeezing shoulder blades together to feel a stretch.

Hold this position for 5 to 10 minutes and gradually come back to the start place.

Remember to keep breathing during the stretch.

Repeat 5 to 10 times.
Period 2: Exercises to perform following your drains are removed
Wand Exercise
You will require a "wand" to perform this exercise and may use a broom handle, cane or a stick.
Lie on your back with knees bent and hold the wand with both hands. Your hands should be as wide apart as your shoulders are.

Lift the wand over your head as far as possible until you feel a stretch. Your unaffected arm can help raise the wand.

Hold for 5 minutes, then gently lower arms.

Repeat 5 to 10 times.
For good results, repeat the exercise with hands slightly wider.
Winging It
This exercise helps stretch the front of the torso and shoulder.
Lie on back with knees bent and touch fingertips to ears, elbows pointed towards the ceiling.

Move elbows apart till you feel no pain, but only a good stretch.

Hold this position for 5 to 10 minutes and gradually come back to the start position.

Remember to keep breathing during the stretch.

Repeat 5 to 10 times.
Snow Angel
This exercise will help stretch tissues in the armpit area and increase shoulder flexibility.
Lie on your back and stretch your arms out.

Move your arms over your head, leading to your thumbs touching your palms.

Then move down your arms down to your sides (like you are creating an angel in the snow).

Repeat 5 to 10 times.
Wall Growing
This exercise aids boost movement on your shoulder. Attempt to achieve on the wall every day. This exercise is completed in two places
Facing the walls

Sidewall stretch
Facing the wall
Stand facing the wall.

Put the palm of the hands of your affected arm flat against the wall.

Slide your hands up to the wall as you can go until you feel no pain, but enough stretch.

Hold for 5 to 10 minutes

Return to the beginning position.

Repeat 5 to 10 times.
If you had surgery on both side of your torso, repeat this exercise with the other arm as well.
Sidewall stretch
Stand with the affected side next to the wall.

Put the palm of the hands flat against the wall.

Slide your hands up to the wall as you can go until a stretch is felt by you without bending the body keeping your body facing the wall even though it means you cannot go higher.

Hold for 5 to 10 minutes.

Return to the beginning position.

Repeat 5 to 10 times.
Negative Bends
This exercise is much more complex and may be carried out once you are prepared adequately
Sit in a seat and clasp hands in your lap.

Gradually lift your arms.

Bend at your waist to move your body to the right and use your right hand to pull on your left arm while continuing to keep yourself firmly implanted on the seat.

Hold this position for 5 minutes and gradually return to the beginning position.

Duplicate this stretch into the side, together with your hand to pull on your arm further.

Repeat 5 to 10 times on each side.
Bear in mind, it might require 6 to 8 weeks to recover whole motion of your arms. Should you continue to have problems regaining complete movement on your arms and shoulders after this time, please ask your physician for a referral to physiotherapy and occupational therapy for follow-up.
How can Care24 help?
As the patient recovery is ensured by post-operative care for mastectomy,postoperative care for a mastectomy is a vital element of the curing process. Post-operative care for individuals might be easy and may be short term or long term or may entail procedure.
From the home's hot, a patient is much better off in the event of long-term nursing care. Aiding this kind of care is our care in-home services. Included in the service our group of nurses physicians and other caregivers as needed, would come to see with you and offer the care. In some cases, doctors would remain with the individual for 24*7 monitoring and attention.
Therefore, in the event that you require post-operative care for mastectomy in your home, look no hope and farther Care24 in the way as possible and we'd guarantee to heal of this individual together with the good care of your loved one.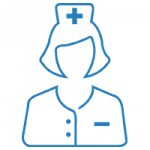 style="text-align:right;color:0f0f59;">
Read more
worst service, they just talk as if they will send professional at our place, they give big promises at the time of starting their services, but when the attendant come at our place we realized that he was more delicate than our patient, the person whom they had sent got a small scratch in his finger and than the same day he said he wont come as he got injury, so the next day he dint turn up neither did care24 arrange for a replacement, after calling them for 4 times they said me sorry they couldn't arrange anyone today. they don not have the decency to even inform that they cannot arrange for a replacement.. please do not go for their services, its just the promises nothing to deliver

Komal Patel


4/11/2019

Most horrible services. Please do not ask for help from these people, they will talk sweet and then at the last moment there will be no shows from the caretaker. I had to go through this not once but twice the caretaker did not turn up. Request you all to not depend on these people as we are leaving our homes and letting them into our lives, the least they can do is inform and provide a replacement, but neither of it happened and they expect me to pay registration fees of RS,1000

Annie Palan


5/17/2019

Horrible, unprofessional service! Advance paid.The caregiver did not show up. When complained to customer care, they said they will find a replacement and call back. No call back, no replacement. They shut for the day and the customer is felt in a lurch. Extremely disappointing. Will never avail this service again and will spread the word too.

Shraddha Shah


11/02/2019

My father had a hip bone surgery in January. I have been using Care24 services ever since. The attendants that cane were good in the beginning. However their services have become good to bad to worse to worst in the last 15 days. They changed the night attendant without informing me personally just 6 hours before the time. My father had just settled down with the last attendant and now they were sending a replacement tonight. To add to my frustration the guy didn't turn up and did not answer the calls. When I called their call centre - they said they can't help me at this hour. Well- I can't help but call them CARELESS CARE24.

Jasbir Basu


4/06/2019

The worst experience I've had of my life. I normally never really write reviews, but I had to write this because this agency is the worst company I've dealt with till now. Their customer service is terrible, most of their attendants are not competent for taking care of elderly patients. Please do not use their service.

Radhika Kulkarni


6/27/2019
I am still taking services from Care 24 since last two years. The caregivers are well trained and takes good care of my mother in law.
Sheila khanchandani
Sumesh Brother is Punctual, Efficient and knowledgeable and understands patients requirements completely.
Jayshree Prabhu
I have been using care 24 services and have been very happy with their services. Priyanka Rajbhar is our caretaker she is very disciplined kind and dedicated towards her work.
Saurabh Bhatt
The Nurse and the Attendant provided by Care24 are good in service, polite and punctual. We are happy with their service. The patient ( our family member) is been given proper care, feed and cleaned regularly.
Deepa Balvalli
Dr. Ralga had Attended to my father. He is suffering from PSP. We were specifically impressed by her techniques n method to handle the issue. We are planning on repeating her visits every month for positive results.
Uma Ram
Frequently Asked questions