Our nurses are experienced in providing a complete range of nursing care specializations, which includes :
Our nurses are experienced in providing a complete range of nursing care specializations
lscs nursing post operative care
Overview
Post-Operative Instructions for Caesarean section
General Activity – You will Gradually improve your actions as relaxation permit and your own strength. You return home the very first week, your maintenance and must rest for your new-born and yourself. Straining or prolonged standing, heavy errands, lifting any weights. Walking will help in healing and prevent many complications. Stairs will walk up and down if needed but move and hold the handrail for support. Avoid intercourse until removed in your follow up trip by your doctor. We also provide LSCS post operative care for patients to avoid any sorts of risks.
Bathing – You will shower and Clean your own hair. Avoid tub baths. Maintain the incisions dry and clean.
Diet – Eat a well-balanced diet. Drink lots of fluids. Prevent constipation.
Driving a Car – Vehicle Rides are tolerable but prevent until cleared by your doctor. Until after you've stopped taking narcotic pain drugs Don't drive and you can twist your body also to step on the wheels and to appear over your shoulder. This requires.
Maintenance of this Incision – Abdominal incisions heal. Gently wash the incision with warm water and soap from the shower. Pat the incision dry with a towel. Don't rub. You might decide to maintain a dressing on the wound to prevent staining your clothes, although no grooming is needed. If steri-strips stay in an incision week, then they may be removed by you. Use warm, wet compresses to encourage recovery many times every day for 20 – 30 minutes if redness or drainage grow from the incision. Anticipate discharge and spotting for up to 4 months. You may put on a pad, but prevent douching, tampons and other intra-vaginal goods until cleared by your doctor.
Drugs -Mild Over-the-counter pain drugs (such as Motrin and naproxen) and stool softeners/ laxatives may be utilized as required unless otherwise instructed. You could be prescribed a narcotic to utilize with naproxen or aspirin. Resume all house medicines on discharge. Follow your doctors' advice regarding drug precautions while breastfeeding.
Physical Care After A Cesarean
Care following a Caesarean
Prior to leaving the hospital
You will be invited to get up and attempt to go the restroom within the first 24 hours. This will help get you accustomed to going around with your incision and begin the recovery process. Don't forget to move since you may experience dizziness or shortness of breath.
After the catheter is removed, urinating can be painful. Ask your nurse or attendant to indicate methods to make it simpler.
If staples were utilized for your Incision before you leave the hospital, they will be removed.
Speak to your healthcare about handling pain. If drug is required, please obtain a prescription and data regarding the negative effects for the infant and yourself, if you are breastfeeding. Speak to your healthcare provider, if you would rather remain clear of drugs.
Your uterus begins the "involution" procedure that is that the shrinking of the uterus to its pre-pregnancy size. You will start to experience heavy bleeding of red blood. You should not use tampons.
Gentle walks within the Hospital or sitting in a chair might help accelerate the healing and aid with gas which could develop after operation.
After moving home
Your activity level ought to be kept low suggesting a gradual growth of action. You should avoid housework, also should avoid lifting anything heavier than your baby.
Your lochia bleeding will change over time and will increase with position and action fluctuations. You must use this bleeding as an opportunity of taking much needed rest and ensuring you are not engaged in too much action. Over a few days, the colour of bleeding will alter to even a dark colour or to light pink, then finally to a pale or yellow shade.
Make certain you are drinking lots of fluids to help keep you hydrated and consume fibre rich meals protect against constipation and to revive energy.
Be attentive of pain or any fever as both can be signs of infection.
Things to avoid
No sexual intercourse unless the doctor clears you for the same.

Using douche or tampons

Taking baths if the wound dressing is not covered well as that may make it wet.

Pools and spa

Lifting anything heavier than your infant

Repeatedly using stairs

Exercise before your doctor provides you the go-ahead
Emotional Care Guidelines
Emotional Care after a Caesarean Section
Take time to sit and bond with your infant
If you are having trouble, contact a lactation consultant, with breastfeeding after the delivery.
Know that you may have to take time emotionally following the operation when the process entailed an emergency.
To help deal with feelings about your own experience, talk about the birth encounter with your service person.
Get clarification physician about questions you may have concerning your pregnancy experience. This might help remove any misconceptions.
Do not be afraid to request assistance! Postpartum depression is real and it is very important to have doctors, nurses, friends and family to reach out to and discuss whatever is going in mind.
Physical Therapy Following C-Section
The section may have a considerable effect on your posture and muscular strength and might result in pain, or pelvic organ prolapse, pelvic girdle or urinary incontinence. Bending, lifting, carrying out, and caring for a toddler demands postures call for back a substantial quantity during your pelvis, stomach, neck, and shoulders. It is crucial that you learn how to safely muscles that are specific that are Ensure you can conduct these tasks. Physical treatment can enhance your ability to return to activities postpartum.
Rest is essential to permit recovery to happen caesarean section. Your stitches will not be harmed by non-strenuous moves and it is crucial to follow your body.
Getting into and out of bed –

Bend 1 knee at one time when you flip over in bed if whilst turning your shoulders, hips, and knees to prevent twisting, and encourage your stomach with your hands or a pillow. When getting into bed, then maintain knees, hips and shoulders facing the identical direction when lowering the body down before rolling on your back and bringing up both feet on the bed. Reverse this arrangement when getting out of bed by pushing to a seated position, lowering both legs and rolling on your side.




Sitting and ingesting –

Whether you are breastfeeding or bottle feeding, then be sure to have support to your back and use a cushion or a pillow to bring you your infant close to prevent leaning or slouching. Remember you may lie on your side for feeding.




Coughing and sneezing –

It is crucial to keep your chest clear. You can achieve that. Your stomach could be sore but try to not hold a cough or sneeze. To create these comfy, if you are lying in bed you can lean forward, resting your hands or bring your knees. Encourage your stomach with a pillow or your hands.




Posture –

Attempt to stay tall and prevent leaning or slouching. Put your baby when changing diapers.




Scar Management & desensitization –

It can be useful to begin performing any work as soon as your scar has healed completely. You may gently touch, tap, and clean the area with materials from soft to coarse progressively. You must gently massage the area for 5-10 minutes every day.




Exercises –

It is necessary not to exert as your body needs time to cure. Avoid activities that cause you to feel as though straining. Avoid lifting anything heavier than your child. Walking is an excellent exercise. You may begin performing pelvic floor muscle contractions if you are feeling prepared. Usage of those muscles can help restore functioning, enhance and protect against prolapse, and improve bowel and bladder management. Attempt by tightening the muscles around your vagina, contracting these muscles though whilst breathing out, you're attempting to halt the stream of gas or urine. Try repeating several times every day and holding this region for five minutes. Utilize exactly the muscles to do ten squeezes that are rapid. Attempt to contract those muscles prior to lifting, sneezing, and coughing. If you're not certain if you're performing these exercises or in case you have incontinence, it is a great idea to see with a pelvic floor physical therapist. When it is safe to come back to exercise, fourteen days following a caesarean-section, but this can vary by individual and it is ideal to check in your postpartum follow-up trip with your doctor. As soon as you've gotten the go-ahead, then you may begin to go back to exercise but build and be sure to start slow.
How can Care24 help?
A patient's recovery is a vital element of the curing process. Post-operative care for individuals might be easy and may be short term or long term or may entail procedure for a few. LSCS post operative care is very important in order to avoid any complications and risks during the recovery period.
In case of long term post-operative care, a patient is much better off within the warmth or home rather than in a hospital. Aiding this kind of care is something that we provide from our home care nursing services. As a part of our services, our group of nurses and other caregivers, would come and see you and offer care. In some cases, the nurse may remain with the individual for 24*7 monitoring and attention.
Therefore, if you require nursing care in your home, look no further and trust your loved ones' care to Care24 and we guarantee a satisfactory and quick recovery of the individual in the most effective and fastest way possible.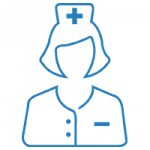 style="text-align:right;color:0f0f59;">
Read more
We contacted care 24 for my Dad's physiotherapy. Our physiotherapist Dr Dharita is very knowledgeable and extremely patient. My Dad is showing a lot for improvement in terms of his movement.

D W


3/21/2019

Needed an attendant for a week for post-surgical assistance (ward boy type work). The person allocated was punctual, polite, and generally did the job well. Quite happy with the services provided. Edit: The payment management is quite bad. If you choose to make cash payments for the service (physiotherapist in my case), the payment does not sync with the agency and they keep sending messages and emails along you to pay up. They follow up with calls on Sunday afternoon 🤦🏻 Edit 2: No change. The company is continuously following up for the money I have already paid. Reducing the rating.

Swati Saxena


5/31/2020

We had a ridiculously pathetic experience with them. Took an attendant service, a 10 day offer (rs 600 instead of their regular fee of rs 800), for my mother who had undergone an knee replacement surgery. In six days, 4 different attendants were assigned for no fault of ours. We had terrible experience going through the back-end team trying to explain the importance of sending only one attendant and not a different one every new day. The last person assigned wanted to leave by 5pm even though the timings were from 8am to 8pm. With this many other terrible instances in these 6 days, we had no option but to cancel the services. The back-end team were utterly useless in understanding the importance of having only one person assigned. They kept insisting that we pay for 800rs per day for 6 day and offer of rs 600 per day would be invalid. The management should look into this scam and take immediate action on the team. Note: Even though we wanted the services, we were forced to abandon it with no fault of ours. The back-end team has absolute disregard for the grievances of the client.

Rahul Dhakka


12/27/2018

My father had a hip bone surgery in January. I have been using Care24 services ever since. The attendants that cane were good in the beginning. However their services have become good to bad to worse to worst in the last 15 days. They changed the night attendant without informing me personally just 6 hours before the time. My father had just settled down with the last attendant and now they were sending a replacement tonight. To add to my frustration the guy didn't turn up and did not answer the calls. When I called their call centre - they said they can't help me at this hour. Well- I can't help but call them CARELESS CARE24.

Jasbir Basu


4/06/2019

Horrible, unprofessional service! Advance paid.The caregiver did not show up. When complained to customer care, they said they will find a replacement and call back. No call back, no replacement. They shut for the day and the customer is felt in a lurch. Extremely disappointing. Will never avail this service again and will spread the word too.

Shraddha Shah


11/02/2019
I am still taking services from Care 24 since last two years. The caregivers are well trained and takes good care of my mother in law.
Sheila khanchandani
Sumesh Brother is Punctual, Efficient and knowledgeable and understands patients requirements completely.
Jayshree Prabhu
I have been using care 24 services and have been very happy with their services. Priyanka Rajbhar is our caretaker she is very disciplined kind and dedicated towards her work.
Saurabh Bhatt
The Nurse and the Attendant provided by Care24 are good in service, polite and punctual. We are happy with their service. The patient ( our family member) is been given proper care, feed and cleaned regularly.
Deepa Balvalli
Dr. Ralga had Attended to my father. He is suffering from PSP. We were specifically impressed by her techniques n method to handle the issue. We are planning on repeating her visits every month for positive results.
Uma Ram
Frequently Asked questions