Hair Transplant Post Operative Care
Our nurses are experienced in providing a complete range of nursing care specializations which include:
Hair Transplant Post Operative Care
Our nurses are experienced in providing a complete range of nursing care specializations which include:
Hair Transplant Post Operative Care
Overview
Post-Operative Directions
Hair transplant is a surgical procedure. Your adherence to doctor instructions is vital for optimum outcomes. It is our goal that you are happy with the outcome and we invite you to contact us with queries or for any issues. For your entire satisfaction, we also offer post-operative care for hair transplant.
Hair Transplant Post-Operative Care
A spray bottle and a water solution will be provided upon discharge. Once the alternative provided is consumed, you may use tap water as well.

You will have to spray on the transplanted area along with the donor area every 20 minutes for your first 12 hours. When doing so, place some towels

around

your shoulders and allow all the water to trickle down

You will have to spray aggressively, use both hands to make sure you cover all the transplanted and donor places but do not touch the transplanted hair

As soon as you have finished the 12 hours of spraying, you ought to sleep for a couple of hours

Drink a lot of water to stay very well hydrated

Pre-surgery anesthesia

is provided during operation and it is important that you don't drive after
Day 1 – Day 3
From day 1 – following the operation, to day 3, you ought to spray half every hourly throughout your waking hours and sleep just as usual at night

You might use tap water once the alternative provided is completed.

Spraying prevents any scab formation on the transplanted place as well as the donor region. The transplanted grafts also will need to be kept hydrated during this period, and this is essential for their survival.
Day 4- Day 14
You may start a tea tree shampoo plan daily from day 4.

Fill a fresh bowl with tepid water, and place

10 ml

of shampoo and mix it up to make it very soapy and using a bowl or cup, pour the solution on the transplanted area and the donor region, and wash off any sterile solution. You can pat it lightly with a clean towel.

This ought to be done from date 4 daily till day 14.

You will keep on spraying on the donor region throughout day 4 to 14 to alleviate any itchiness and you may keep a spray bottle with water in the refrigerator.

Your scab, if any

form,

will have to be eliminated between day 7 and day 10. It is highly advisable to go back to the doctor to get these removed.

For FUE patients, please visit the practice to get a post-operative check appointment that is offered to you upon release.

It is a good idea to begin using Rogaine following day 14 to boost the development, this ought to be used at night time just on the transplanted area, which may be used for 2 weeks or always article operatively.
Day 14 & After
You will come back to your usual hair washing program, complete working with the tea tree shampoo, and return to your prior shampoo, wash the hair aggressively utilizing both palms this will get rid of any crusts in the region. At this point, you can start coloring your hair and will get your haircut and restart using products. For FUT patients we urge a scissor cut. Don't go shorter.

It is suggested to avoid strenuous physical activity for 4 months postoperatively for FUT patients and two weeks for FUE; you ought to avoid gym workout, swimming, biking, golfing, any heavy lifting, strenuous mountain biking. This is to prevent any stretching of the scar.

If you return to physical action you need to start off gently and build up gradually to your previous activity amounts.
Post-surgery possible complications
Inflammation –

This may generally occur within 24 to 48 hours following the operation. You will notice some inflammation that is generally asymmetrical. This will resolve by itself, with no intervention, usually 48 to 72 hours once it starts.

Illness –

there could be some bleeding right following the operation from the donor region, if any crust happens, it is crucial to apply pressure with a few gauzes for so long as required to settle

Pain –

sometimes pain may happen in the donor as well as the transplanted region, Solpadeine and Nurofen are advocated for it, and you are able to take these alternating every 3 hours. Please see certain directions about pain relief supplied

Numbness/tingling sensation –

This occasionally is felt

at th

e receiver area, and this can resolve without intervention. It may last from weeks to months

Infection –

There is a slight risk of infection as with any other operation. You ought to return to the clinic if you feel there are some signs of disease such as

localized i

nflammation, or pain.
General Instructions
Bleeding
Bleeding may occur following surgery up to a couple of days. This nearly constantly stops if you apply firm, steady pressure on the region for 15 minutes without raising the gauze to test if it has stopped! Press firmly but gently in order not to dislodge the encompassing grafts.

A graft may straight fall out or may sometimes be inflamed. Do not be scared. It is rare and even though it occurs, it is common to shed over a few hair roots in this manner.
Pain control
Many patients require drugs the nights after surgery. You do not need to suffer any pain and your distress should be controlled by the medicine.

You will be given a prescription for Tylenol #3, Vicodin or Percocet and you may use these as required and directed.
Wound Care
Immediately upon release, you will be provided with a kit to utilize as follows
You'll be provided a spray bottle with a sterile saline solution you need to use every day for the subsequent 3 days following the operation. Wet 2-3 parts of gauze with saline solution and lightly apply them onto the transplanted place for 30 to 60 minutes two times per day. This will continue to keep the region moist and will help accelerate the recovery procedure.

For the receiver site please use Polysporin, Bacitracin or Aquaphor ointment a few times every day to maintain the site out of drying out. Employing lotions will help reduce crusting.

You'll be provided some gauze to carry with you. Use this to use gentle strain to some locations that might gently

emphasize

the day of their operation or at an upcoming couple of days. If the bleeding is in the donor region, lift the hair prior to applying pressure to prevent the hair

from

becoming matted down.

We'll talk by telephone the next day to find out whether you must see the doctor as many individuals may not require to.
Inflammation
Inflammation may occur (particularly after your initial transplant), normally on the brow and generally starting around day 2-4 subsequent operation. This won't render any permanent issues

Inflammation can be reduced by sleeping with your head raised at 45 degrees for 1- nights after surgery utilizing a recliner or cushions.
Infection
Infection is uncommon. Avoid exposure to dirt in the atmosphere at work or in play for two weeks following the operation. Don't touch the donor region along with the transplanted grafts except for clean hands to decrease the possibility of illness. Report any raising tenderness or Inflammation and discoloration around the surgical site.
Wound Healing & Scarring
Allow your head to breathe. Avoid anything which could block the air's way.

Don't stress for three or more weeks, following a lifestyle is carried by the operation.

Abstain from work for 1-2 weeks after the operation.

Don't smoke after the operation for at least two weeks.

Steer clear of any drugs, which may influence the blood circulation (eg. Aspirin).
Washing hair after the Surgery
Following the third day of the process try not to pour the water you need to clean your hair during bath time or add strain to the region in which the pores are implanted. From the next to the fifth day following the process you'll be able to use a jar or a glass to scrub the place of those roots that are transplanted.
Following the third and second day of this process, you're able to touch the roots gently with the tips of your fingers through bathing. Avoid plucking the transplanted roots… that you will be offered help to understand how to clean your head following the process.
When cleaning your own hair, you need to do it carefully and lightly to prevent transferring the implanted roots.
Attempt to avoid using hair sprays at the initial two weeks particularly those who have warm air.
It is possible to dye your own hair, cut it or curl it after the flakes around the implanted roots have dropped off.
Combing hair after the surgery
Don't brush or comb your hair following the surgery in the region for 7 days. Following this period, you may begin combing your hair in the locations that are non-implanted, but it is important not to touch, brush or comb the regions afterward. It is possible to comb the donor region.
Following a hair transplant, you wait to work out?
1-3 days following hair transplant – no workout.

Immediately after surgery, you need to avoid any physical activity so far as you can, such as functioning and unnecessary walking. This is a time to take care of your hair graft. We advise you to stay away from wanting to keep your head above your heart's level and bending over to

minimize

Inflammation.

4-9 days – Very mild exercise –

Within this period a few mild, non-strenuous action like yoga or walking is generally permissible, but you ought to avoid running or aerobic exercise which could lead to perspiration or a substantial increase in blood pressure. If you become aware of that an increase in soreness or Inflammation in that time you need to reduce or cut your workout.

10- 14 days –

aerobic exercise, fitness center, and weight training. Here is the time your scalp ought to be free of scabs and Inflammation. Typically, it will be permissible to tackle a few cardio weights, gym and exercise training. If you've had FUT operation, then you should avoid though as stitches in the FUT process are removed after 10-14 days from the donor region.

Two weeks – weight training –

Generally, it is safe to return to types during strenuous exercise by four months after your transplant, such as lifting weights. These are general instructions, but you should seek guidance. We are to give support and advice from months, months and the weeks following your hair transplant.
How can Care24 help?
As the patient recovery is ensured by hair transplant post-operative care, postoperative care for hair transplant is a vital element of the curing process. Post-operative care for hair transplant individuals might be easy and may be short term or long term or may entail procedure for a few.
In case of long term post-operative care, a patient is much better off within the warmth or home rather than in a hospital. Aiding this kind of care is something that we provide from our home care nursing services. As a part of our services, our group of nurses and other caregivers, would come and see you and offer care. In some cases, the nurse may remain with the individual for 24*7 monitoring and attention.
Therefore, if you require hair transplant post-operative care, look no further and trust your loved ones' care to Care24 and we guarantee a satisfactory and quick recovery of the individual in the most effective and fastest way possible.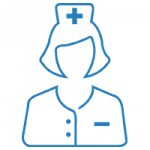 style="text-align:right;color:0f0f59;">
Read more
Mangal Laad has visited us for a couple of days in the day. She is very kind, attentive and trustworthy. She has been with us like an extended Family. The patient has also appreciated her services. She is excellent. We thank you for Mangal Laad.

Tanuka M


3/09/2020

I got attendent for my ailing mother thru care 24. The best service i got...if i need infuture i will definitely go for care24 only...they are the best

felix thomas


3/21/2020

Nurses and attendants provided by Caree24 are very good. In behavior and trust worthy. Thanks for their support

Anil Kathuria


6/28/2019

The physiotherapist came to my home was very helpful and knowledgeable. She properly gave me the detailed information about my injury. Also the first assessment is free of cost.

varshflute


10/17/2019

Unqualified office staff, when you call to clarify something. Many times they don't understand the question. They are not trained well. The customer care staff needs an upgraded system, where notes are fed into the system. So you don't need someone else calling up and giving you the same info. The caretaker is not trained well. If they are looking after an elderly person, they should know that they have to be in the best of health to look after my mother. She ended not making a meal for my mother and my neighbour had to provide it. If the caretaker is not well she should have asked for a replacement asap and not waited. It is shocking, we have paid a huge amount of money for this service and I am absolutely unhappy. Please do not call for caretaker's from Care24. As long as they are getting their money. They care a damn!!! Worst service providers.

Bonabelle Zuzarte


7/10/2019
I am still taking services from Care 24 since last two years. The caregivers are well trained and takes good care of my mother in law.
Sheila khanchandani
Sumesh Brother is Punctual, Efficient and knowledgeable and understands patients requirements completely.
Jayshree Prabhu
I have been using care 24 services and have been very happy with their services. Priyanka Rajbhar is our caretaker she is very disciplined kind and dedicated towards her work.
Saurabh Bhatt
The Nurse and the Attendant provided by Care24 are good in service, polite and punctual. We are happy with their service. The patient ( our family member) is been given proper care, feed and cleaned regularly.
Deepa Balvalli
Dr. Ralga had Attended to my father. He is suffering from PSP. We were specifically impressed by her techniques n method to handle the issue. We are planning on repeating her visits every month for positive results.
Uma Ram
Frequently Asked questions