Our certified experts can give you the best in-house rehabilitation consultation.
Fill up the form to know more about our Spine Rehabilitation services.
Our certified experts can give you the best in-house rehabilitation consultation.
Fill up the form to know more about our Spine Rehabilitation services.
Spine rehabilitation Service
Spinal Decompression Therapy
What's Nonsurgical Spinal Decompression?
Nonsurgical spinal decompression is a sort of aerodynamic grip that might help alleviate back pain. Spinal decompression functions by gently stretching the backbone. This affects the pressure and position of the backbone. The shift takes the pressure off the spinal discs, the gel-like cushions between the bones in the spine, by generating a negative pressure in the disk. Because of this, bulging or herniated disks can retract, taking the pressure off nerves and other structures on the backbone. This, in turn, helps encourage the movement of oxygen, water, and nutrient-rich fluids to the discs to impact cure.
Doctors have used nonsurgical spinal cord injury recovery programs in an attempt to cure the following conditions
Neck or back pain or sciatica, which can be the pain, fatigue, or tingling which extends to the leg

Bulging or herniated disks or degenerative disc disease

Worn spinal joints (called posterior facet syndrome)

Injured or diseased spinal nerve roots
More studies are required to establish the efficacy and safety of nonsurgical spinal decompression. However, to understand how successful it is, in fact, researchers will need to evaluate spinal decompression along with different options to surgery. These include:
Nonsteroidal anti-inflammatory medications (NSAIDs)
How it works
In a nonsurgical spinal decompression therapy, the backbone is relaxed and stretched intermittently in a controlled way. The concept is that this procedure creates a negative intradiscal pressure (pressure inside the disk itself), which can be thought to have two possible benefits:
Pulls the herniated or bulging disc material back into the disk

Promotes the passing of recovery nutrients, in the disk and promotes a greater healing environment.
Spinal Rehabilitation Session
Throughout spinal decompression treatment for the lower spine (thoracic spine), patients stay flaccid and lie on a motorized table. The treatment is performed on the lower half of the spine as follows
A harness is put around the hips and can be connected to the lower desk close to the toes.

The top region of the table stays in a fixed position while the lower portion, where the individual is tapped, slides back and forth to supply the traction and comfort.
One difference between different spinal rehabilitation program is our patient's place on the table:
Some apparatus Put the patient in the prone position on the desk, lying down the face

Some devices have the patient lying supine, encounter
The individual shouldn't feel discomfort during or following the decompression treatment though they ought to feel stretch from the backbone.
What to expect?
What to expect after spinal rehabilitation?
Our physician will do a test and determine if there are any joint limitations or muscle fatigue, in addition, to pinpointing the pain epicenter on the back. Heat / cold massage therapy, in addition to ultrasound, could be utilized to alleviate back pain, but those are no more the maintenance kind of therapy. These kinds of remedies – known as modalities by physical therapists – require no effort from the individual and might feel great at the moment, however, the pain relief produced by these is often just temporary.
More recently, physical therapists are using physical activity as part of therapy. This might cause minor discomfort at the start and during the treatment but have longer-lasting consequences – strengthening the spine and relieving pain in the long term.
Physical therapists using motion back pain exercises, conditioning and strengthening, and that promote a gradual increase in action, are generally most effective.
Facilities & Services
It is a one-stop facility that offers comfort to the patients cited previously i.e. all range of spinal disorders related ailments. One will find a highly capable and well-trained adviser spinal surgeons, spinal anesthetists, intensivists, specialized physiotherapists, occupational therapists, psychologist, interrogate technologists, social workers, and peer counselor. A well – designed spinal cord injury rehabilitation service at a suitable price and helps to enhance the results for most spinal disorders. The service is supported by spinal column fellows that assist the advisers in a day to day actions. The professional nurses trained especially in spinal diseases alongside the occupational and physical therapists give powerful support to the individual and assistance. We've got in – house multispecialty service together with the world-class operative, post-op and ICU care. Maintaining patient safety as a high priority, we frequently utilize intraoperative neural observation along with cutting edge technologies, that helps in preventing migraines and neurological damage during complicated spinal surgery like deformity correction and tumor excision and reconstruction. Minimal reconstructive techniques may be utilized for prolapsed disc excision/decompression and cementing (kypho and vertebroplasty) / fixation of vertebral bodies. Additionally, the support has a strong emphasis on constant medical and technological instruction. All of the latest evidence-based care choices are available including minimum invasive surgery.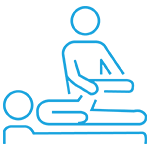 style="text-align:right;color:0f0f59;">
Read more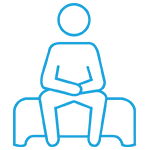 style="text-align:right;color:0f0f59;">
Read more
The management team & the customer care team is quite responsive.... However the main component, ie the caregiver is not trustworthy & definitely not upto the mark

Ritwik Basu


11/03/2019

The worst experience I've had of my life. I normally never really write reviews, but I had to write this because this agency is the worst company I've dealt with till now. Their customer service is terrible, most of their attendants are not competent for taking care of elderly patients. Please do not use their service.

Radhika Kulkarni


6/27/2019

The physiotherapist came to my home was very helpful and knowledgeable. She properly gave me the detailed information about my injury. Also the first assessment is free of cost.

varshflute


10/17/2019

Unqualified office staff, when you call to clarify something. Many times they don't understand the question. They are not trained well. The customer care staff needs an upgraded system, where notes are fed into the system. So you don't need someone else calling up and giving you the same info. The caretaker is not trained well. If they are looking after an elderly person, they should know that they have to be in the best of health to look after my mother. She ended not making a meal for my mother and my neighbour had to provide it. If the caretaker is not well she should have asked for a replacement asap and not waited. It is shocking, we have paid a huge amount of money for this service and I am absolutely unhappy. Please do not call for caretaker's from Care24. As long as they are getting their money. They care a damn!!! Worst service providers.

Bonabelle Zuzarte


7/10/2019

Mangal Laad has visited us for a couple of days in the day. She is very kind, attentive and trustworthy. She has been with us like an extended Family. The patient has also appreciated her services. She is excellent. We thank you for Mangal Laad.

Tanuka M


3/09/2020
I am still taking services from Care 24 since last two years. The caregivers are well trained and takes good care of my mother in law.
Sheila khanchandani
Sumesh Brother is Punctual, Efficient and knowledgeable and understands patients requirements completely.
Jayshree Prabhu
I have been using care 24 services and have been very happy with their services. Priyanka Rajbhar is our caretaker she is very disciplined kind and dedicated towards her work.
Saurabh Bhatt
The Nurse and the Attendant provided by Care24 are good in service, polite and punctual. We are happy with their service. The patient ( our family member) is been given proper care, feed and cleaned regularly.
Deepa Balvalli
Dr. Ralga had Attended to my father. He is suffering from PSP. We were specifically impressed by her techniques n method to handle the issue. We are planning on repeating her visits every month for positive results.
Uma Ram
Frequently Asked questions