Trust Care24 for Palliative Care Services
Palliative care plays an important role in alleviating short-term symptoms and provides long-term support against chronic diseases to patients. Care24 provides comprehensive at-home palliative care services.
Palliative care plays an important role in alleviating short-term symptoms and provides long-term support against chronic diseases to patients. Care24 provides comprehensive at-home palliative care services.
Highly rated by thousands of patients all over India.
CARE24'S PALLIATIVE CARE SERVICES
Palliative care is given by a team of doctors who are specially trained for the same, along with nurses, physiotherapists and others who are specially trained to for this particular type of care. At Care24, we have experienced and trained staff who work exclusively in palliative care, to make the caring process easier and more enriching for your loved one, as well as more reliable for the entire family.
The staff is also trained to work together with any other doctors that your loved one may require, and provide additional support and care.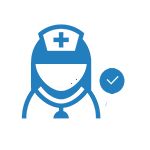 Our team has years of specialized experience to provide professional palliative 
care
 services.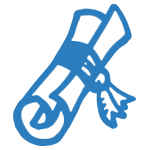 We have a versatile team of certified medical staff that specialize in providing professional at-home palliative care.

Our nurses and attendants have regular drills to keep ready for all situations.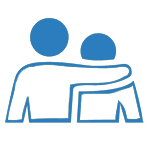 Chronic illnesses can take a heavy toll on the emotional well-being of a patient. Special care is taken to provide the patient with the required emotional support.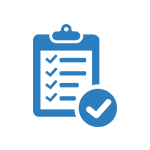 We have a completely transparent system that is designed to be with the patient at every stage of the process.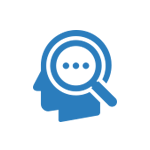 Our methods and care plans are thoroughly valuated, and follow the best medical practices and guidelines.
Unqualified office staff, when you call to clarify something. Many times they don't understand the question. They are not trained well. The customer care staff needs an upgraded system, where notes are fed into the system. So you don't need someone else calling up and giving you the same info. The caretaker is not trained well. If they are looking after an elderly person, they should know that they have to be in the best of health to look after my mother. She ended not making a meal for my mother and my neighbour had to provide it. If the caretaker is not well she should have asked for a replacement asap and not waited. It is shocking, we have paid a huge amount of money for this service and I am absolutely unhappy. Please do not call for caretaker's from Care24. As long as they are getting their money. They care a damn!!! Worst service providers.

Bonabelle Zuzarte


7/10/2019

Most horrible services. Please do not ask for help from these people, they will talk sweet and then at the last moment there will be no shows from the caretaker. I had to go through this not once but twice the caretaker did not turn up. Request you all to not depend on these people as we are leaving our homes and letting them into our lives, the least they can do is inform and provide a replacement, but neither of it happened and they expect me to pay registration fees of RS,1000

Annie Palan


5/17/2019

worst service, they just talk as if they will send professional at our place, they give big promises at the time of starting their services, but when the attendant come at our place we realized that he was more delicate than our patient, the person whom they had sent got a small scratch in his finger and than the same day he said he wont come as he got injury, so the next day he dint turn up neither did care24 arrange for a replacement, after calling them for 4 times they said me sorry they couldn't arrange anyone today. they don not have the decency to even inform that they cannot arrange for a replacement.. please do not go for their services, its just the promises nothing to deliver

Komal Patel


4/11/2019

We had a ridiculously pathetic experience with them. Took an attendant service, a 10 day offer (rs 600 instead of their regular fee of rs 800), for my mother who had undergone an knee replacement surgery. In six days, 4 different attendants were assigned for no fault of ours. We had terrible experience going through the back-end team trying to explain the importance of sending only one attendant and not a different one every new day. The last person assigned wanted to leave by 5pm even though the timings were from 8am to 8pm. With this many other terrible instances in these 6 days, we had no option but to cancel the services. The back-end team were utterly useless in understanding the importance of having only one person assigned. They kept insisting that we pay for 800rs per day for 6 day and offer of rs 600 per day would be invalid. The management should look into this scam and take immediate action on the team. Note: Even though we wanted the services, we were forced to abandon it with no fault of ours. The back-end team has absolute disregard for the grievances of the client.

Rahul Dhakka


12/27/2018

My father had a hip bone surgery in January. I have been using Care24 services ever since. The attendants that cane were good in the beginning. However their services have become good to bad to worse to worst in the last 15 days. They changed the night attendant without informing me personally just 6 hours before the time. My father had just settled down with the last attendant and now they were sending a replacement tonight. To add to my frustration the guy didn't turn up and did not answer the calls. When I called their call centre - they said they can't help me at this hour. Well- I can't help but call them CARELESS CARE24.

Jasbir Basu


4/06/2019
I am still taking services from Care 24 since last two years. The caregivers are well trained and takes good care of my mother in law.
Sheila khanchandani
Sumesh Brother is Punctual, Efficient and knowledgeable and understands patients requirements completely.
Jayshree Prabhu
I have been using care 24 services and have been very happy with their services. Priyanka Rajbhar is our caretaker she is very disciplined kind and dedicated towards her work.
Saurabh Bhatt
The Nurse and the Attendant provided by Care24 are good in service, polite and punctual. We are happy with their service. The patient ( our family member) is been given proper care, feed and cleaned regularly.
Deepa Balvalli
Dr. Ralga had Attended to my father. He is suffering from PSP. We were specifically impressed by her techniques n method to handle the issue. We are planning on repeating her visits every month for positive results.
Uma Ram
Frequently Asked questions