Trust Care24 for Home-HealthCare Services
Our nurses and attendants are experienced in providing a complete range of nursing care specializations –
Our nurses and attendants are experienced in providing a complete range of nursing care specializations –
Highly rated by thousands of patients all over India.
CARE24'S HOME HEALTHCARE SERVICES
Care24 is a leading service provider of healthcare at home India & home care services for different types of treatment in elderly, children & adults.
Our experts home health care services follow the precise selection procedures to ensure that patient can avail of the best home care services. For further details on patient home care services contact Care24.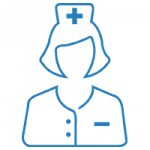 Read more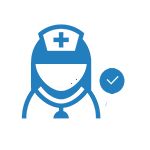 Our team has years of specialized experience to provide professional home healthcare
services.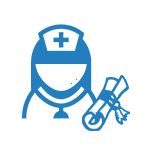 We have a versatile team of certified nurses and attendants that specialize in providing professional home healthcare services.

Our nurses and attendants have regular drills to keep ready for all situations.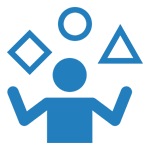 Special Abilities Patient Care
Our team understands that patients with special abilities need special personal attention.

We have a completely transparent system that is designed to be with the patient at every stage of the process.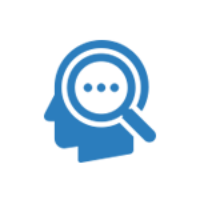 Our methods and care plans are thoroughly valuated, and follow the best medical practices and guidelines.
Horrible service! can't rely on them.They ditch on last moment.Attendents are not punctual,reliable,well behaved and even honest.Service provider doesn't turn up and still they start billing customers .Better to stay away.

Sonal Agrawal


11/04/2019

I got good experience wt dr Dhrita she is v good in physiotherapy n nice while talking n explains v nice

Sujata Rao


6/19/2019

The worst experience I've had of my life. I normally never really write reviews, but I had to write this because this agency is the worst company I've dealt with till now. Their customer service is terrible, most of their attendants are not competent for taking care of elderly patients. Please do not use their service.

Radhika Kulkarni


6/27/2019

Horrible, unprofessional service! Advance paid.The caregiver did not show up. When complained to customer care, they said they will find a replacement and call back. No call back, no replacement. They shut for the day and the customer is felt in a lurch. Extremely disappointing. Will never avail this service again and will spread the word too.

Shraddha Shah


11/02/2019

Unqualified office staff, when you call to clarify something. Many times they don't understand the question. They are not trained well. The customer care staff needs an upgraded system, where notes are fed into the system. So you don't need someone else calling up and giving you the same info. The caretaker is not trained well. If they are looking after an elderly person, they should know that they have to be in the best of health to look after my mother. She ended not making a meal for my mother and my neighbour had to provide it. If the caretaker is not well she should have asked for a replacement asap and not waited. It is shocking, we have paid a huge amount of money for this service and I am absolutely unhappy. Please do not call for caretaker's from Care24. As long as they are getting their money. They care a damn!!! Worst service providers.

Bonabelle Zuzarte


7/10/2019
I am still taking services from Care 24 since last two years. The caregivers are well trained and takes good care of my mother in law.
Sheila khanchandani
Sumesh Brother is Punctual, Efficient and knowledgeable and understands patients requirements completely.
Jayshree Prabhu
I have been using care 24 services and have been very happy with their services. Priyanka Rajbhar is our caretaker she is very disciplined kind and dedicated towards her work.
Saurabh Bhatt
The Nurse and the Attendant provided by Care24 are good in service, polite and punctual. We are happy with their service. The patient ( our family member) is been given proper care, feed and cleaned regularly.
Deepa Balvalli
Dr. Ralga had Attended to my father. He is suffering from PSP. We were specifically impressed by her techniques n method to handle the issue. We are planning on repeating her visits every month for positive results.
Uma Ram
Frequently Asked questions
अक्सर पूछे जाने वाले प्रश्न
एक स्वास्थ्य पेशेवर चिकित्सा, शल्य चिकित्सा, दंत चिकित्सा, दाई, फार्मेसी, मनोविज्ञान, नर्सिंग या संबद्ध स्वास्थ्य व्यवसायों सहित स्वास्थ्य देखभाल की सभी शाखाओं के भीतर काम कर सकता है। एक स्वास्थ्य पेशेवर एक समुदाय या सार्वजनिक स्वास्थ्य विशेषज्ञ भी हो सकता है जो समाज के सामान्य हित के लिए काम कर रहा है।
और अन्य मानव संसाधनों की एक विस्तृत विविधता के साथ-साथ घर पर कुछ प्रकार की स्वास्थ्य देखभाल प्रदान करने के लिए प्रशिक्षित किया जाता है।
वे अक्सर स्वास्थ्य सेवा केंद्रों, अस्पतालों और अन्य सेवा वितरण बिंदुओं में काम करते हैं, लेकिन अनुसंधान, शैक्षणिक प्रशिक्षण और प्रशासन में भी। कुछ रोगियों और बुजुर्गों के लिए घर में देखभाल सेवाओं के लिए देखभाल और उपचार सेवाएं प्रदान करते हैं। कई देशों में बड़ी संख्या में सामुदायिक स्वास्थ्य कार्यकर्ता हैं जो औपचारिक स्वास्थ्य देखभाल संस्थानों के बाहर काम करते हैं और बुजुर्गों के लिए घर पर देखभाल सेवाएं प्रदान करते हैं। स्वास्थ्य सूचना तकनीशियनों, स्वास्थ्य सेवाओं के प्रबंधकों और अन्य सहायक कर्मियों और सहायक कर्मचारियों को भी एक महत्वपूर्ण हिस्सा माना जाता है। स्वास्थ्य देखभाल दल।
"स्वास्थ्य पेशेवरों" की श्रेणी में वे लोग शामिल हैं जो इस तरह के व्यवसायों में अत्यधिक कुशल हैं, जिन्हें आमतौर पर व्यापक ज्ञान की आवश्यकता होती है, जिसमें विश्वविद्यालय स्तर का अध्ययन शामिल है, जो पहले डिग्री या उच्च योग्यता के पुरस्कार के लिए अग्रणी होता है। इस श्रेणी में चिकित्सक, चिकित्सक सहायकों जैसे विभिन्न व्यावसायिक आदेश शामिल होते हैं। , दंत चिकित्सक, दाई, रेडियोग्राफर, पंजीकृत नर्स, फार्मासिस्ट, फिजियोथेरेपिस्ट, ऑप्टोमेट्रिस्ट, ऑपरेटिंग विभाग के चिकित्सक और अन्य।
हेल्थ केयर प्रोवाइडर की एक और श्रेणी है, जो "हेल्थ एसोसिएट प्रोफेशनल्स" हैं, जिन्हें अंतर्राष्ट्रीय मानक में संबद्ध स्वास्थ्य पेशेवरों के रूप में भी जाना जाता है। इसके अतिरिक्त, बिना लाइसेंस वाले सहायक कर्मचारी अनुमति के अनुसार स्वास्थ्य देखभाल सेवाएं प्रदान करने में सहायता करते हैं। उप-क्षेत्र के आधार पर जिसमें वे मानसिक स्वास्थ्य देखभाल, गर्भावस्था और प्रसव देखभाल, शल्य चिकित्सा देखभाल, पुनर्वास देखभाल, या सार्वजनिक स्वास्थ्य जैसे अभ्यास करते हैं, स्वास्थ्य देखभाल चिकित्सकों को वर्गीकृत किया जा सकता है।
हेल्थकेयर पेशेवर / प्रदाता प्रशामक यात्रा के दौरान कई महत्वपूर्ण भूमिका निभाते हैं और याद रखने के महत्व पर जोर देते हैं कि स्वास्थ्य सेवा प्रदाता पूरी प्रक्रिया के दौरान सीखने वाले होते हैं। हेल्थकेयर प्रदाता अक्सर एक सहायक भूमिका में विशेष रूप से कार्य करते हैं, जब तक कि रोगी अपनी इच्छा से वकालत करने में सक्षम होते हैं।
रोगी और उनके प्रियजनों के लिए समर्थन
सभी को व्यक्तिगत सहायता और सहानुभूति की आवश्यकता होती है क्योंकि वे कठिन समय का पालन करते हैं।
वकालत का महत्व
हेल्थकेयर प्रदाताओं को माना जाता है कि वे रोगी और उनके प्रियजनों दोनों की भावनात्मक शिफ्ट की वास्तविकता से अवगत हों, ताकि उन्हें अच्छी देखभाल मिल सके। उन्हें रोगियों और उनके परिवारों के साथ खुले तौर पर जुड़ने और संवाद करने की आवश्यकता है, खासकर जब असहमति हो।
हेल्थकेयर प्रदाताओं को अस्पताल, धर्मशाला और घर की स्थापना में जीवन देखभाल के अंत के दौरान जटिल पारस्परिक संबंधों को समझना चाहिए। उन्हें भी लचीला होना चाहिए और समझना चाहिए कि समय के साथ एक मरीज की जरूरतों और प्राथमिकताओं में बदलाव होगा।
एक "स्वास्थ्य सेवा प्रदाता" हो सकता है: चिकित्सा या अस्थि-रोग, काइरोप्रैक्टोर, पोडियाट्रिस्ट, डेंटिस्ट, क्लिनिकल साइकोलॉजिस्ट, ऑप्टोमेट्रिस्ट, नर्स प्रैक्टिशनर या नर्स मिडवाइफ का एक डॉक्टर, जो एक नैदानिक ​​सामाजिक कार्यकर्ता है, जिसे राज्य द्वारा अभ्यास करने का अधिकार है और जो भीतर ही करता है। राज्य कानून द्वारा परिभाषित उनके अभ्यास का दायरा, या यह एक ईसाई विज्ञान व्यवसायी भी कर सकता है। एक स्वास्थ्य देखभाल प्रदाता भी कोई प्रदाता है जिससे विश्वविद्यालय या कर्मचारी समूह स्वास्थ्य योजना लाभ के लिए दावा करने के लिए चिकित्सा प्रमाणीकरण स्वीकार करेगी।
राहत देखभाल
हमारे देखभालकर्ता आपको उस ब्रेक के साथ प्रदान करें जिसकी आपको ज़रूरत है। हम आपके प्रियजन की जरूरतों को सही स्वर्गदूतों से मिलाते हैं।
सामाजिक देखभाल कार्यक्रम
केयर -24 जानता है कि अपने प्रिय को देखभाल प्रदान करने के लिए भारत में घरेलू स्वास्थ्य देखभाल सेवाओं की पेशकश करने के लिए एक समग्र दृष्टिकोण की आवश्यकता होती है। हमारे केंद्र का यह समग्र दृष्टिकोण व्यक्ति के घर के अंदर और बाहर दोनों का ख्याल रखता है। हमारा सामाजिक देखभाल कार्यक्रम फेसबुक, स्काइप, फेसटाइम आदि जैसे प्लेटफार्मों का उपयोग करके सक्रिय और व्यस्त रहने के लिए परिवारों को जुड़े रहने में मदद करता है