What is Care24's Nursing Services at-home?
Care24's trained nurses provide high quality nursing care for hospital like care at home. Whether you are looking for simple support in doing everyday tasks when recovering or need complex care that can be daunting for family members to undertake.
Our nurses are highly trained medical professionals capable of providing hospital-like care in the comfort of your own home.
Our nurses are experienced in providing a complete range of nursing specialisations:
Taking medicines on time, monitoring blood pressure and other vitals, and fixing a diet plan
Oral and personal hygiene, feeding and bathroom assistance, or assistance with mobility
Caring and dressing wounds, handling IV infusions and other medical equipment, emptying catheter bags, colostomy bags and bed pans
We understand that every request for Nursing Care is unique and our Nurses are qualified to assess the situation to identify the care needs of the patient. We offer day-time support, over-night support and 24-hour Nursing Support. We also provide on-demand nursing interventions for patients who need this expertise.
Every Care24 Nurse is the perfect combination of an expert medical professional and a Holistic Care-Giver, with expertise to bridge the gap between the doctor, patient and family –members.
When do you need our nursing services?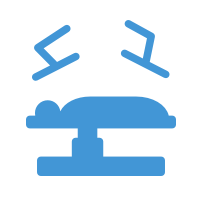 If the patient needs help in recuperating from an illness or surgery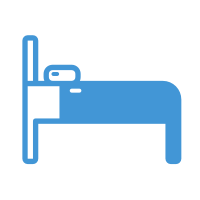 If the patient is bedridden and needs assistance in moving, toileting and other medical care.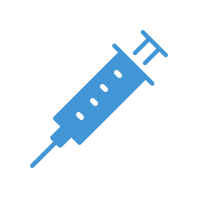 The patient is dependent on medical equipment that is best handled by professionals.
Why is nursing care at home a good idea?
When recovering from an illness or surgery, you look forward to returning to your own home and recuperating in an environment where you are comfortable, relaxed and safe.
Care needs of those who are advanced in age and are unable to take care of themselves can be an overwhelming task for the rest of the family members. This often leads to the thought that a nursing home/care home is the only practical option left.
Complex care needs might make one want to consider moving to a nursing home to recover under the watch of trained professionals. Nursing Services at home can help you recover in the comfort of your own home.
Our Nurses will help smoothen the transition from Hospital to Home
Recovery in familiar surroundings, surrounded by family, is proven to be quicker
Our nurses take care of your complex needs while helping you maintain your independence, lifestyle and daily routine.
For those advanced in age, home is where all their memories are, where their children and grand-children live. It is the place they feel needed and loved.
With at-home Nursing, you can provide the best care for your loved one in the family home, without making any extra demands of your family members.
Who are Care24's Nurses/Brothers?
Our nurses (females) or brothers (males) are highly qualified, experienced, and capable of providing hospital like care in the comfort of your own home. All our Nurses go through a rigorous background check, a written exam and trained in all medical procedures that are listed below.
Our Nurses are medically qualified with BSc, GNM, or ANM degrees, and many years of experience with leading hospitals. Since each case is unique and may require specific skills, we also ensure that we identify and deploy which nurse will be best for your need.
Our nurses and brothers are discreet, and sensitive to the emotional and physical needs of the patient and other family members. Our Nurses are familiar with following a physician's instructions when caring for a patient and empathic to offer encouragement and support to those who require our Nursing Services.
What tasks do our Nurses do?
What is the procedure to request a nurse?
You can fill a request form on our website or download our app and simply click a button to request a Nurse.
Provide us with medical details of the patient who needs care, the tasks the nurse needs to do, the duration for which a nurse is needed and preferences of gender or language if any.
Our team will connect with you to confirm your requirement and send a nurse to take care of the patient. All our nurses are uniformed and carry identification to help you know that you are indeed letting a trained professional from Care24 into your home.
What is our range of nursing services?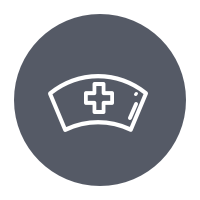 General Care
Monitoring of Vital Signs
Cannula and Food Pipe Insertion
Catheterizations
Enema Application
Bladder Wash & ECG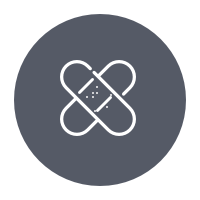 Wound Care
Wound Dressing and Wound Culture
Stitch Removal and Drain Care
Diabetic and Vascular Wounds
Bed Sores and Post Operative Wounds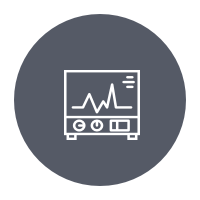 ICU Care at Home
Intravenous medication and IV fluid management
Tracheostomy care & ICD care
Ryles Tube Insertion and Feeding
Antibiotic Therapy, Hydration
Anti-fungal Therapy & Barrier care nursing
Total Parenteral Nutrition (TPN)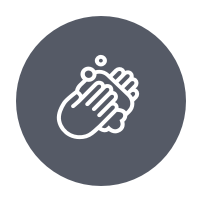 Palliative care
Oncology Care
Chemotherapy, Radiotherapy
Palliative Care for Terminal Conditions
Electrolyte Infusion/ Antibiotic Infusion
Parenteral Nutrition
Colostomy Care & Drain Care
Neutropenic Care for Low Risk Infections
PICC Line Dressing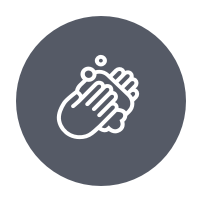 Pulmonary Nursing Services
Oxygen Administration
Tracheostomy Care
Nebulization
Pulmonary Rehabilitation
Spirometry
Inhalation
Invasive Ventilator Management
 Weaning
Special Equipment Handling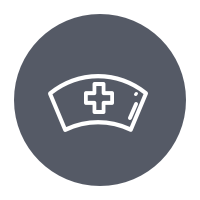 Nephro Nursing Care
Dialysis at home care
Care of A V fistula
Dialysis catheter management
Monitor daily intake output chart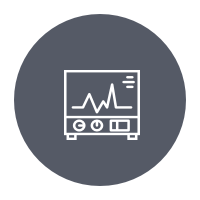 Cardiac Care
BIPAP and CPAP
COPD Management
IV Antibiotic Therapy
Nebulization
Pulmonary Rehabilitation
Invasive Ventilator Care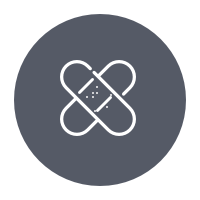 Post-Surgical Care
Pain Management
Fluid Management
Respiratory Care
Recovery Program