What is Care24's Infant Care Services at-home?
We at Care24 understand that handling a new baby involves special care as well as the right experience and this can be very well managed with the services of a trained professional.
With the emergence of the nuclear family structure, and the absence of the older members of the family at home, new mothers often miss out on a much needed, fountain of knowledge support system. New mothers are generally nervous of whether they are fully equipped to provide the new baby all the care and support that the new born deserves.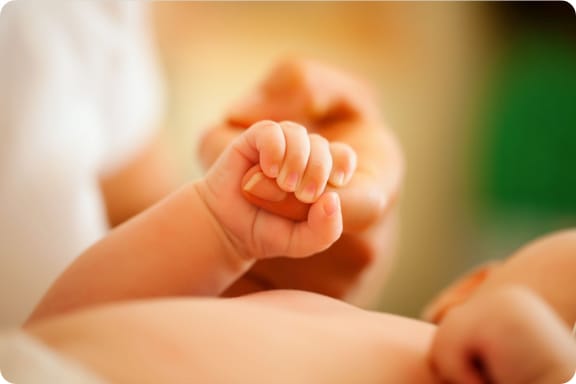 Care24's nurses are well experienced in baby care and can offer guidance and advice that a new mother truly needs. From queries regarding frequency of breastfeeding, the infant' sleep pattern, proper clothing, infant hygiene to the mother's diet and relaxation, our Care24 nurses can guide and help you walk the path of motherhood with newfound ease.
Our Care24 caregivers can provide various services for infant care such as:
Bath and general hygiene
Massage
Regular feeding at intervals
Laundry
Support for the mother
Babysitting
At Care24, proper care of the new-born is our first priority and our nurses are specially trained to understand every need of the baby and to provide much-needed support to the mother. With our expertise, you can be assured that your baby will get the love and concern it deserves.
When do you need our Infant Care Services?
A new baby is undoubtedly a moment of utter delight for all in the house. It is also a time when necessary measures are taken to ensure the baby's homecoming is made as smooth as possible. This is when Care24's services can provide extensive support to you and your family. Our nurses are specially trained to cater to all your needs after a pregnancy. Our team of nurses at Care24 can provide you professional support
If the new mother needs help to recuperate from the surgery and childbirth stress
When a new mother is exceptionally weak and needs all day support for the baby
If the new mother is having difficulties with lactation
When a new baby spends most of the time waking at night and the mother needs full support to care for the infant and relax during the daytime
The baby is having health issues after birth and needs trained medical care at home
When the mother is having additional complexities after pregnancy and needs care along with equipment handling
Why is Infant Services at home a good idea?
A new mother experiences many physiological & emotional changes, after child birth. This is the time when the body is recovering from child-birth and needs attention and expert care. Depending on your birth experience, you may start recovering early or it may involve more time than anticipated. Nevertheless, the process of recovery becomes seamless when you are cared for at home in the company of loved ones.
Post-natal care is important and our well-trained nurses will advise you at every step to ensure that you recover from child-birth, while your baby is cared for by experts in your own home environment. Simple yet effective bits and pieces of advice on your diet regime after pregnancy, essential medication, health and hygiene, skin care and weight management goes a long way in ensuring that you recover under proper observation.
Care24's nurses are trained to oversee all your concerns and give you necessary advice so that you can be aware of impending issues well ahead of time.
Though they spend most of the time sleeping, babies need to be watched very carefully after birth. The home atmosphere is a perfect place for the infant where our nurses can shower it with the maximum attention and care allowing the mother to rest and convalesce simultaneously.
What tasks do our Nurses do?
Your infant is so precious that you would want only the best care for it. As days pass by, you realise that caring for a new-born is a mammoth task specially when the mother herself must relax and needs a lot of time to recover from post-partum issues.
Care24's nurses understand that they are being entrusted with a responsibility of caring for your little bundle of joy. Our nurses are trained to efficiently handle the following tasks pertaining to your baby:
Bathing the baby
Regular massaging of the baby
Measuring the daily feeds and helping the baby to burp after every feed
Helping the mother with lactation
Understanding and dealing with the different needs of the baby
Properly cleaning sensitive parts after nappy change
Sterilising and keeping the baby's utensils clean
Putting the baby to bed
Caring for the baby in case of illness and providing necessary advice
What is our range of Infant Care Services?
We provide caregivers and paediatric nurses in the following special cases
Twin babies
Newborns with congenital disorders
New-borns with special needs
Babies who have missed a development milestone
Babies who fall ill frequently, or are susceptible to neo-natal infections
Parents who might be away from home during the day
Parents who don't want to leave their child's development to chance
Infants up to 3 years of age
Who are Care24's nurses?
Our nurses for Infant Care services have many years of experience in baby care. They are highly qualified and are capable of providing hospital like services at home. Babies need to be handled very gently. Our nurses are well versed with handling new-born babies and can also instantly detect any problems the baby might be facing. As efficient baby care comes only with experience, you can safely handover all your worries to our nurses while you rest in the comfort of your home.
Additionally, we make sure that the nurses go through a rigorous background check, a written exam and are trained in all the services that they are required to render.
Our nurses are very sensitive to your needs as a new mother and understand that new mothers need a lot of mental support along with physical help.
What to expect from our Care24's Infant care services?
While it is true that no one can care for an infant better than the mother, the fact is that the presence of a trained nurse at home relieves the mother of anxiety and stress. Our nurses act as your constant companion and friend who will guide you through every step your baby takes in this world. Due to the services rendered by our professional nurses, you get to spend quality time with your baby and leave the other tasks to our trained caregivers. The joy of seeing your infant grow is truly unparalleled.
Care24 nurses ensure that your early baby days are happy and that you carry joyous memories of early motherhood with you for a lifetime.
What is the procedure to request a Nurse?
The procedure to request for a nurse is very simple. You will need to contact us via any of the several methods listed on our website. You would need to fill in the details of the medical history of the mother with few details of the infant for whom the services are required, the duration for which a nurse is required to provide services. You could also key in your language preference, if any.
You could fill these details in a request form on our website or download our app and with the click of a button, you could place your request for a nurse.
The Care24 team will contact you without delay to make final enquiries, if any, provide you with a final confirmation of your request and send a nurse to your home to take care of your baby.
Our nurses at Care24 are uniformed and carry a valid identification with them. This will free you from any worries regarding the identity of the nurse.
Product Name:

Infant Care Services
Product Brand:

Care24
Total Reviews:

328

Reviews